SOLUTIONS

Sumac Donations

More donors. More donations. Less effort.

Complete fundraising & donor management software that seamlessly integrates donor tracking, online fundraising, email marketing, and campaigns in one place to help you reach your fundraising goals.
Fundraising & Donor Management Software To Help You Grow
Engage Supporters

Simple communication tools make it easy to engage supporters and build relationships that drive long-term support.

Grow Your Donor Base

Smart campaigns, donation web forms, and automatic receipting make it easy to grow your donor base with less effort.

Raise More Money

Dashboards and reporting provide immediate feedback on your campaigns, so you can stay on track to reach your fundraising goals.
"

We would highly recommend Sumac to other charitable organizations for all of their donor database needs!

"

Administrator, Northumberland Humane Society
"

Sumac allows us to track activities for our many donors across the country and pull lists for our various communication initiatives, all while being extremely easy to use.

"

Manager, National Youth Orchestra
Powerful Contact Management To Help You Build Your Supporter Base
Sumac Donations donor management software is powered by Sumac CRM which connects all your contacts in one place so you can see a complete history of their relationship with your nonprofit in just one click.
Use built-in email to send bulk or individual personalized e-receipts, thank-you emails, and newsletters to your contacts;

Track all activities related to contacts, including: events and attendance, campaign emails, and phone calls;
Manage common workflows with action plans, and reminder notifications;
Use built-in reports or create custom one-off reports to analyze the exact data you need.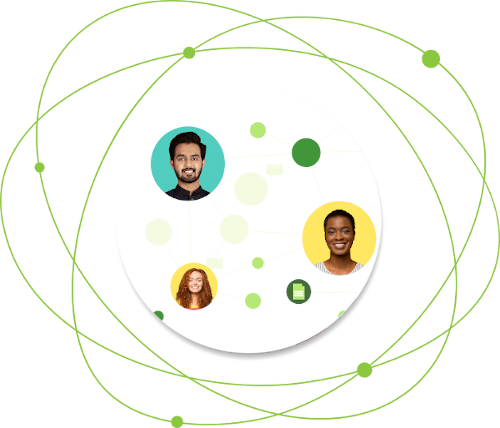 Essential Fundraising & Donor Management Software Capabilities
Donations

Seamlessly manage fundraising outreach, donor and donation records, and payment processing in one place, saving you time and minimizing errors.

Receipting and Reporting

Issue receipts automatically for donations and use built-in reports or customize your own to get immediate feedback on campaigns.

Fundraising Communications

Engage donors with email marketing and create custom notifications to get alerted to new donor activity and follow-up.
Advanced Fundraising & Donor Management Software Capabilities
Online Webforms

Allow donors to make a donation on your website with embedded online webforms. Straight-through payment processing automation and seamless CRM integration, means there's less effort and less errors.

Grant Management

Grant Management helps to streamline and track grant application life-cycles. Define grant program profiles and requirements, and set up application action plans with task reminders, so you can win more grants.

Volunteer Management

Allow new volunteers to sign up on your website via online webforms, and manage your pool of volunteers by tracking their skills, preferences, and availability, and assigning them to specific events or tasks.
Pricing That's Tailored For Your Needs
Prices for Sumac Donations start at just $99/month
Donor and donation tracking
Monthly recurring donations
Fundraising campaigns and events
Donor communication tracking
Cloud-based Sumac CRM
Bulk and individual email
Workflow management
Outcome-based reporting
Accounting integration
1,000 record capacity
Donation Webforms
Prospecting
Grant management
Case Management & Client Intake Webforms
Memberships & Member Signup Webforms
Volunteers & Volunteer Signup Webforms
Specialized Extension
Specialized Webforms
Additional record capacity up to 200k
Included With Every Fundraising & Donor Management Software Plan
Easily configure drop-down lists, checkboxes, tabs, and fields in minutes to fit your data.
Access critical data at any time from any computer with an internet connection.
Integrate with the solutions you already use for email marketing, accounting, and payment process.
Learn more
Free automatic updates to the latest software versions, features and releases.
Ready To Take A Closer Look?
Talk to an expert about your nonprofit's needs:
Frequently Asked Questions
Discover all of the Silent Partner Software Solutions