SOLUTIONS

Sumac Case Management

More Care. More Confidence. Less Effort.

Complete case management software that fits your nonprofit's unique programs and data, so you can effectively manage client intake, workflow, and resources, helping you provide the best client care.

See our specialized solutions for: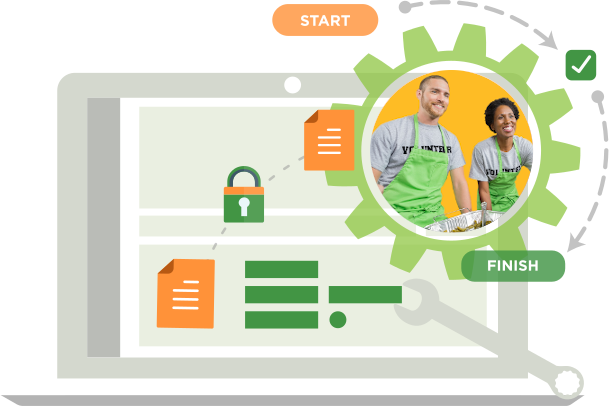 Case Management Software To Help You Provide The Best Care
Deliver Personalized Care

Track detailed information about each client and track case lifecycles so you can give personalized care.

Streamline Service Delivery

Build action plans for each client, and assign and track tasks to help streamline service delivery with less effort.

Accelerate Your Impact

Use outcome-based reporting to track key metrics and get immediate feedback on your programs so you can stay on track.
"

HPCO selected Sumac as a solutions partner and endorsed Sumac to our membership because we feel it is the best product to meet the range of needs of our diverse memberships.

"

Executive Director, Hospice Palliative Care Ontario
Case Management Software That Fits Your Nonprofit
Sumac Case Management has specialized setups to meet the data and workflow needs of:
Health & Social Services: including tracking of helpline calls and managing referrals.
Shelters & Transitional Housing: including managing beds, tracking referrals and inbound calls.
Hospices & Palliative Care: including recording and tracking palliative performance scale for patients, and allocating beds, locations, availability, and wait lists.
Other: based on your human service organization's needs.
We will also further tailor your case management solution for your organization's specific programs and data, so you get a database that fits.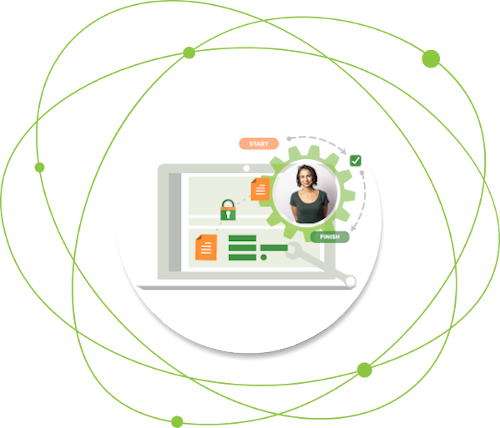 Create Efficiencies In Client Care & Service Delivery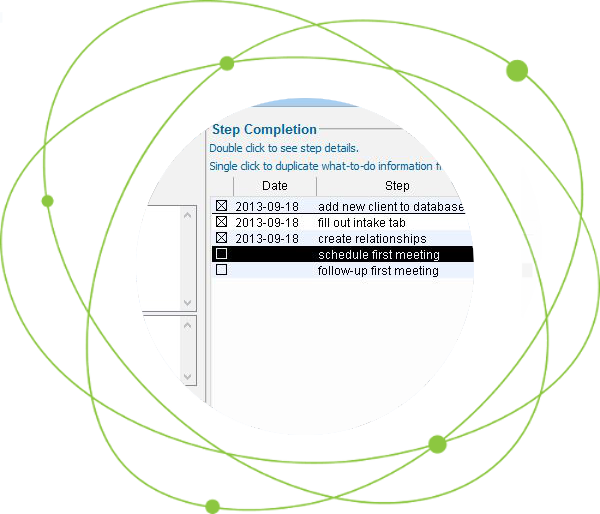 Powerful Contact Management to Help You Better Manage Clients
Sumac Case Management is powered by Sumac CRM which connects all your contacts in one place so you can see a complete history of their relationship with your nonprofit in just one click.
Detailed contact demographic profiles, contact relationship and communication tracking, and document storage help you better manage clients.
Ad-hoc and built-in reports let you analyze service delivery, client demographics, and staff time spent with each client.
Built-in email allows you to send thousands of personalized emails, from your database to your contacts.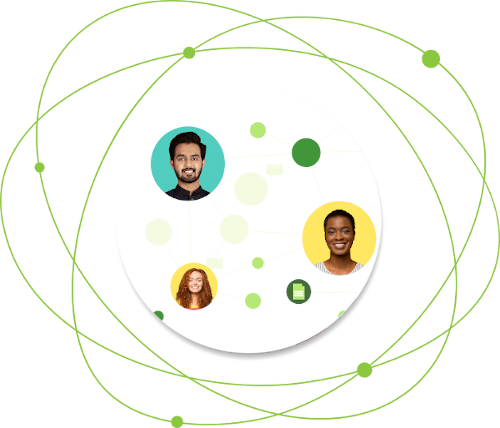 "

After doing extensive research on several software solutions, we chose to go with Sumac because it allowed us to keep track of our clients, donors, and volunteers all in the same database.

"

Office and Finance Coordinator, Hospice Peterborough
Essential Case Management Software Capabilities
Client Lifecycle

Manage and track client cases from initial intake through needs assessment, service delivery, discharge, and outcome reporting.

Secure Data Management

Keep client data secure with our cloud-based Sumac CRM that's hosted on Amazon Web Services, and in compliance with PIPEDA and HIPAA guidelines.

Track Client Data & Assign Tasks

Define and track action plans with workflow activities for each case to avoid missing important case deadlines or milestones.
Advanced Case Management Software Capabilities
Online Webforms

Online forms can be embedded so clients can register and complete a case intake questionnaire directly on your website. With seamless CRM integration, data is updated automatically, so there's less effort and less errors.

Donations & Fundraising

Take your programs to the next level by integrating donor management and fundraising. Track donors, and collect monthly gifts and pledges to increase donations and meet your fundraising targets.

Grant Management

Grant Management helps to streamline and track grant application life-cycles. Define grant program profiles and requirements, and set up application action plans with task reminders, so you can win more grants.
Find The Perfect Package for Your Nonprofit
Client profile and case intake definition
Case lifecycle tracking and resource management
Service delivery planning and tracking
Client communication tracking
Cloud-based Sumac CRM
Bulk and individual email
Workflow management
Outcome-based reporting
Accounting integration
All Basic Plan features plus:
Specialized case management setup for health and social services, transition and emergency shelters, hospices and palliative care
Online webforms for client registration and case intake
All Standard Plan features plus:
Online donation webforms
Donor and donation tracking
Pledges and monthly recurring donations
Fundraising campaigns and events
Straight-through (no touch) payment processing and automatic CRM updates
Automatic e-receipting and thank you emails
* Plan includes: 750 Contacts; 3, 8, and 13 Users (respectively); and 5 GB Data Storage
Other plans available up to 200k Contacts, 100+ Users, and 100 GB Data Storage.
Included With Every Case Management Software Plan
Easily configure drop-down lists, checkboxes, tabs, and fields in minutes to fit your data.
Access critical data at any time from any computer with an internet connection.
Integrate with the solutions you already use for email marketing, accounting, and payment process.
Learn more
Free automatic updates to the latest software versions, features and releases.
Need More? Contact Us Today!
More Functionality: including Memberships, and Donations.
More Services: including support, training, data migration, and configuration.
Contact Us
Ready To Take A Closer Look?
Talk to an expert about your nonprofit's needs:
Discover all of the Silent Partner Software Solutions