SOLUTIONS

Sumac CRM

Manage Your Entire Nonprofit
With a Single CRM!

Better deliver your mission with a nonprofit CRM that is tailored for your nonprofit's unique programs and data, without the need for consultants or custom development.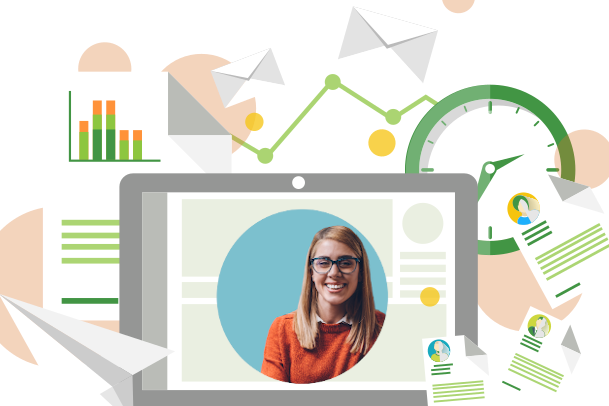 Start With Sumac CRM

Sumac CRM is the heart of all Sumac solutions, giving you the tools to manage contacts, communications, reporting, and email marketing.

Choose Your Add-on Functionality

Next, choose from 11 add-ons to help manage your unique programs, including grant management, case management, and donations.

Configure For Your Needs

In minutes, configure your Sumac CRM for your unique data by changing fields, drop-downs, and checkboxes, or creating your own.
That's it! You have a CRM perfectly tailored for your nonprofit. No consultants, or custom development required.
"

There aren't enough positive things I can say about Sumac. It has given us a better handle on every aspect of our organization.

"

Administrator, PEN Canada
Sumac CRM Makes Contact Management Easy

"

The switch to Sumac was a 'liberation' in every way. Not only is the interface intuitive and easily customizable, but its onscreen report features allow me to see data in relationships I had never been able to before.

"

Director, Hands of Hur
Choose The Add-On Functionality You Need
Case Management

Sumac Case Management helps streamline service delivery, increase the accuracy of client information, and assist with tasks like client intake and assessment.

Memberships

Sumac Memberships is a complete membership management solution that automates routine tasks and streamlines membership management, so you have more time.

Donations

Sumac Donations seamlessly manages fundraising outreach, donor and donation records, and payment processing in one place, saving you time and minimizing errors.
Volunteers

Sumac Volunteer Management streamlines the entire process of managing volunteers, from recruitment and analysis to scheduling.

Grant Management

Sumac Grant Management enables you to build a structured, step-by-step approach to winning grants and awards to support your mission.

Course Registration

Sumac Course Registration streamlines the set up, delivery and follow-up for courses, eliminating the tedium of processing piles of paperwork.
Online Webforms

Donation and membership webforms make it easy to get new donors and members from your website. Seamless CRM integration means all data is automatically captured in your CRM.

Forms

Sumac Forms allows you to capture additional information about your constituents either on your website or in-house.
Proposals

Sumac Proposals manages complex donation situations, enabling you to create sophisticated illustrations for planned giving and large gifts that fall outside the routine of campaign asks.

Prospecting

Sumac Prospecting rapidly calculates a percentile ranking for each contact in your database based on criteria that you specify to help you identify potential large donors.

Custom

Sumac Custom is a completely customizable add-on module that tracks data and programs unique to your organization, and works seamlessly with every other part of your CRM.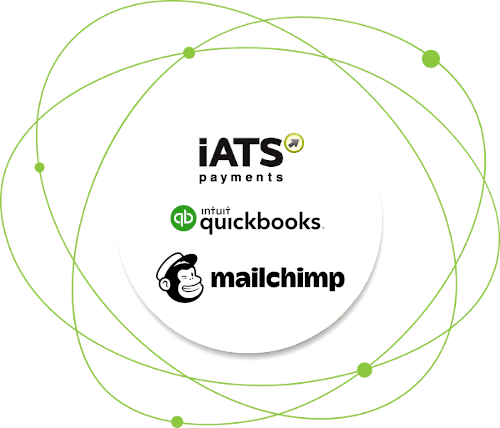 Sumac CRM can integrate with your existing software systems giving you a seamless end-to-end solution and eliminating the need for double data entry:
Pricing That's Tailored For Your Needs
Prices for Sumac CRM start at just $49/month
Cloud-based Sumac CRM
Communication tracking
Bulk and individual email
Workflow management
Reminders
Built-in and ad-hoc reporting
Accounting integration
1,000 record capacity
Case Management & Client Intake Webforms
Donations & Donation Webforms
Volunteers & Volunteer Signup Webforms
Memberships & Member Signup Webforms
Prospecting
Grant Management
Specialized Extension
Specialized Webforms
Additional record capacity up to 200k
Easily configure drop-down lists, checkboxes, tabs, and fields in minutes to fit your data.
Access critical data at any time from any computer with an internet connection.
Integrate with the solutions you already use for email marketing, accounting, and payment process.
Learn more
Free updates to all the newest and latest software versions, features and releases.
Plans range from: 750 – 200k Contacts, 3 – 100+ Users, 5 – 100 GB Data Storage.
Contact us to find a plan that works for your needs.
Ready To Take A Closer Look?
Talk to an expert about your nonprofit's needs:
Discover all of the Silent Partner Software Solutions