We build exceptional software to support nonprofits.
Silent Partner is robust donor management and reporting software.
Sumac is CRM software that can be tailored to meet the needs of any nonprofit.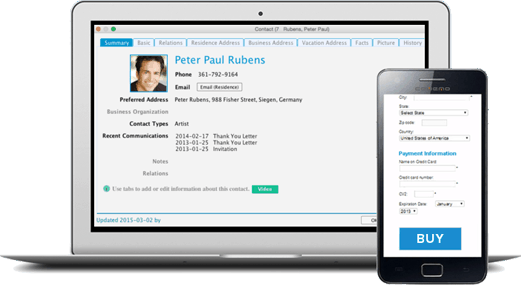 PartnerHR is easy to use, cloud-based HR software designed specifically for nonprofits.
My Board View is easy-to-use board portal software that's 100% free for all nonprofits!
"As a consultant that works with hundreds of nonprofits every year who want to move the next level in their fundraising goals, I highly recommend Silent Partner to all clients because the staff at SP "get it". They get what you want in a donor management system and are alreays evolving and improving."
Gary MacDonald
Clearview Training Consulting Services
"It's a pleasure calling Silent Partner because I know I am talking to someone who really loves their job, and strives for 100% customer satisfaction."
Gina Fletcher
Youth For Christ Calgary
"One aspect that has impressed me the most about Silent Partner is their I.T. Support. They respond promptly and the directions given to resolve my problem are clear and easy to follow."
Karen Sweeney
Latin America Mission (Canada) Inc.
"We have been using Silent Partner for five years now and absolutely love it! It is easy to use, has great reports and the technical support is amazing. Silent Partner offers everything you need to develop a great fundraising program."
Karen Sweeney
Latin America Mission (Canada) Inc.
With over 25 years serving nonprofits, our software has helped organizations manage over 3 million donors and contacts across USA, Canada, UK and Europe.
Learn more
.
Download Your Free Guide on Choosing CRM Software for Your Nonprofit!