Good membership management software helps streamline processes, reduces administrative burden, and can dramatically improve your interactions with members – so choosing the right one is critical.
To help ease your buying decision, we've put together 10 features every non-profit membership management software must have. But first let's clarify what a non-profit membership management software is, and how it could help your organization.
Feel free to skip ahead to our must-have list.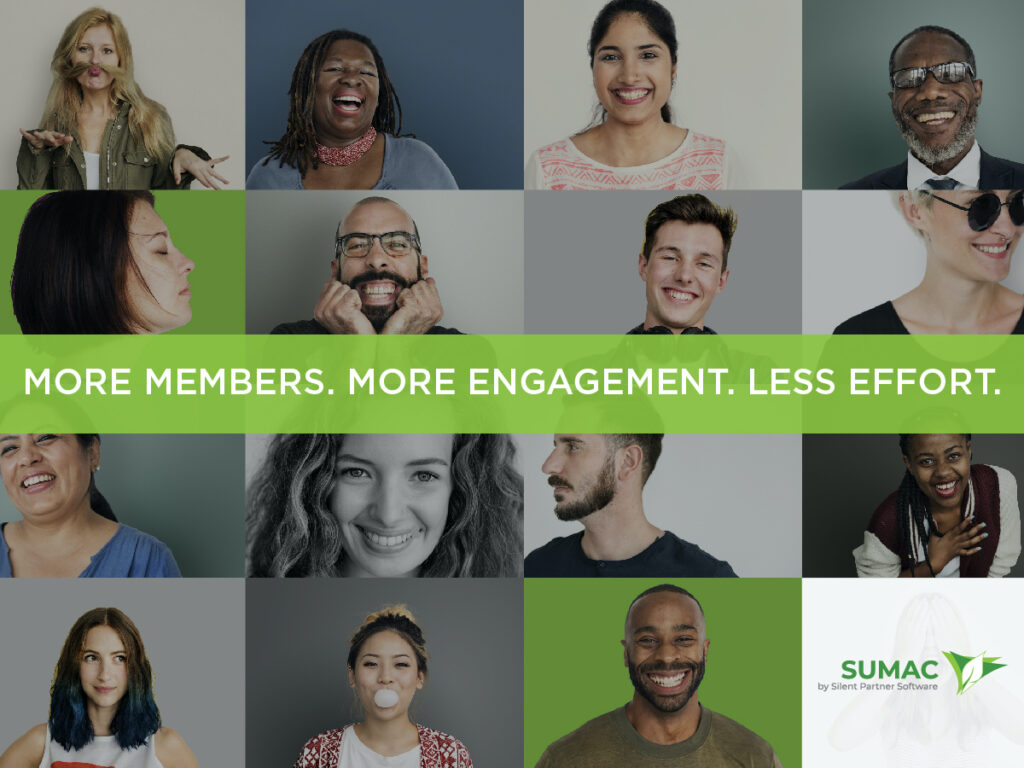 What is Membership Management Software?
Also known as association membership management software, membership management software is a one-stop solution for managing all aspects of an organization's membership program.
Features within systems vary widely, but at its most basic, a membership management software is a database of membership information that allows you to efficiently organize and track members.
Beyond the basics, membership systems can also include email marketing, event planning tools, accounting, and payment processing features to collect donations, dues and membership fees.
The program works similarly to donor management software. In fact many solutions, like Sumac Membership Management Software, integrate the two. But while donor management programs only record information of those who have donated; a non-profit membership management software allows you to create a benefits-driven, tiered membership system to encourage a flow of donations and build community support for years to come.
How Can Membership Management Software Benefit Your Nonprofit?
The best membership management software solutions will help improve your interactions with members, while reducing the administrative burden on your employees and volunteers.
Membership management software for nonprofits can help:
Automatically remind members when their subscriptions are due for renewal
Keep track of supporters and predict future donations based on historical data
Easily send customized emails and updates about your organization
Increase value for members and support member communities
Help members and employees access membership information online
Using a membership management software can save you time and improve efficiency, so you and your team can focus on building support for your mission instead of spending hours tracking and updating member information.
What Should You Look For in Membership management Software?
Membership management solutions are often specialized to handle the needs of a particular type of organization, so we've done the research to help you select a software that best suits the needs of nonprofits.
Here's 10 must-have features that nonprofits should check for before signing up for a new membership management software:
Pro-tip: Don't get swayed by a complex-seeming software that has every feature you can imagine! The key to selecting the best membership management software for your nonprofit is to pick what works for you. If your staff isn't tech savvy, choose a system that's easy to use. No matter how good the software is, if it isn't designed to solve your particular challenges, it's not going to help.
1. Membership Webforms
Membership webforms are often the first real interaction that takes place between your nonprofit and potential members, and you don't want to make a bad impression! After the hard work of convincing someone to sign up for a membership, the process shouldn't leave applicants feeling irritated or inconvenienced or it might cause them to drop off.
Webforms are a great way to prevent this since they can be accessed online and member information can be automatically added to your database. A well-designed, intuitive membership form cuts out complicated paperwork, and allows members to quickly and easily fill in their details and become a member right on your website.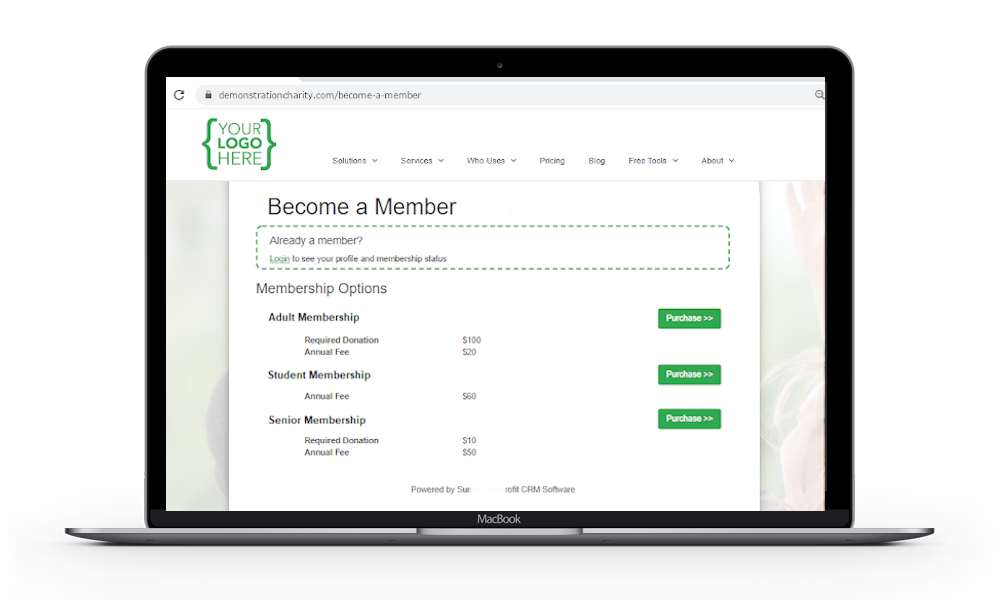 Sumac Membership Management Software offers sleek webforms that are embedded on your website and connected to you CRM, so new members are automatically added to your database.
When looking at your options, it's a good idea to check if the membership solution offers membership application webforms. Webforms will allow applicants to select from different membership levels and can also be branded to match your website.
They also allow nonprofits to appeal to a much wider range of members without the hassle of constantly creating new signup forms.
If your membership program offers multiple engagement opportunities outside of the initial subscription (e.g. renewal forms, event registrations, volunteering etc.) that rely on collecting information from members, webforms can help with that too.
2. Tiered Membership
When selecting a membership management solution, make sure it's easy to define multiple membership types, rates, and associated benefits.
A tiered membership structure will allow you to appeal to a wider range of people, sell more expensive plans alongside lower-priced options, and garner support from those unsure about donating or unwilling to commit to larger amounts.
Based on which membership levels are selected most, your nonprofit can reflect on the benefits you offer members and develop offerings that set you apart.
A tiered membership structure will also enable you to segment members according to their plans and send customized renewal reminders, event invites and emails – all critical components of a great membership experience. Sumac membership management software for nonprofits makes all of this easy. The solution you select should, too.
3. Auto-renewal For Memberships
According to the Membership Marketing Benchmark Report, forgetting to renew is one of the top reasons members drop out of your program.
Membership software that automates the renewal process will dramatically increase your retention and renewal rates by simplifying the process for both staff and members.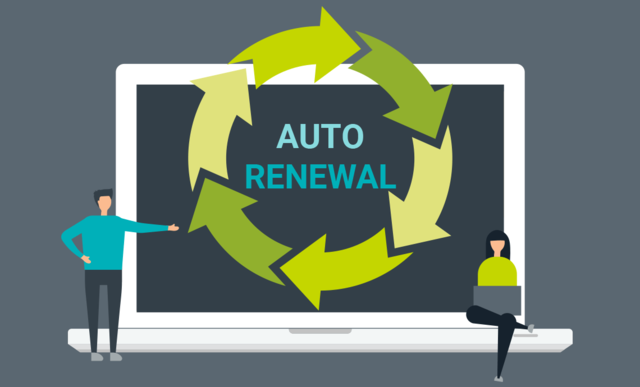 A good membership software will allow members to opt-in to automatic renewals when they signup on your website, so they don't have to worry about their membership expiring.
When a member opts in to auto-renew, you also don't have to worry about their membership lapsing. Your membership software should automatically process all renewals for you. Be sure to check processing fees, though. Sumac has partnered with iATS to offer processing fees as low as 2.2%.
Members should also be sent reminders if and when their membership is about to expire, so staff are not wasting time trying to find them and ask them to renew, which can be very frustrating and time-consuming.
Automated renewals and membership reminders are a base requirement for any membership program, and most systems will include this feature.
4. Email Marketing
A robust communication strategy which includes personalized emails and timely direct messaging could make or break your membership retention rates. Members want to be kept in the loop and feel like they're part of your team.
The best way to do this is through personalized email marketing. According to Experian, personalized emails offer a 6x higher transaction rate than those that aren't personalized, which for nonprofits, translates into more donations.
A membership management software that integrates email marketing is key to ensuring the success of your program. Your software should come equipped with tools that enable you to:
Launch mass email campaigns;
Target specific subsets of members; and
Set up automated and triggered email content like thank you notes, renewal reminders and event invites.
This will not only save you time but also allow you to track the success of your communication and engagement efforts down the line.
Sumac integrates with Mailchimp or Constant Contact and also has built-in broadcast email, so you can send thousands of personalized emails in a few clicks.
5. Event Management
Nonprofits know the importance of hosting events for members and supporters. They're a great way to get people involved, draw in new members, and highlight the importance of your mission in the community.
If your organization hosts a lot of events, a membership system with integrated event management features is key. You can get members to view and register for events, offer discounted ticketing or priority registration, and even track attendance.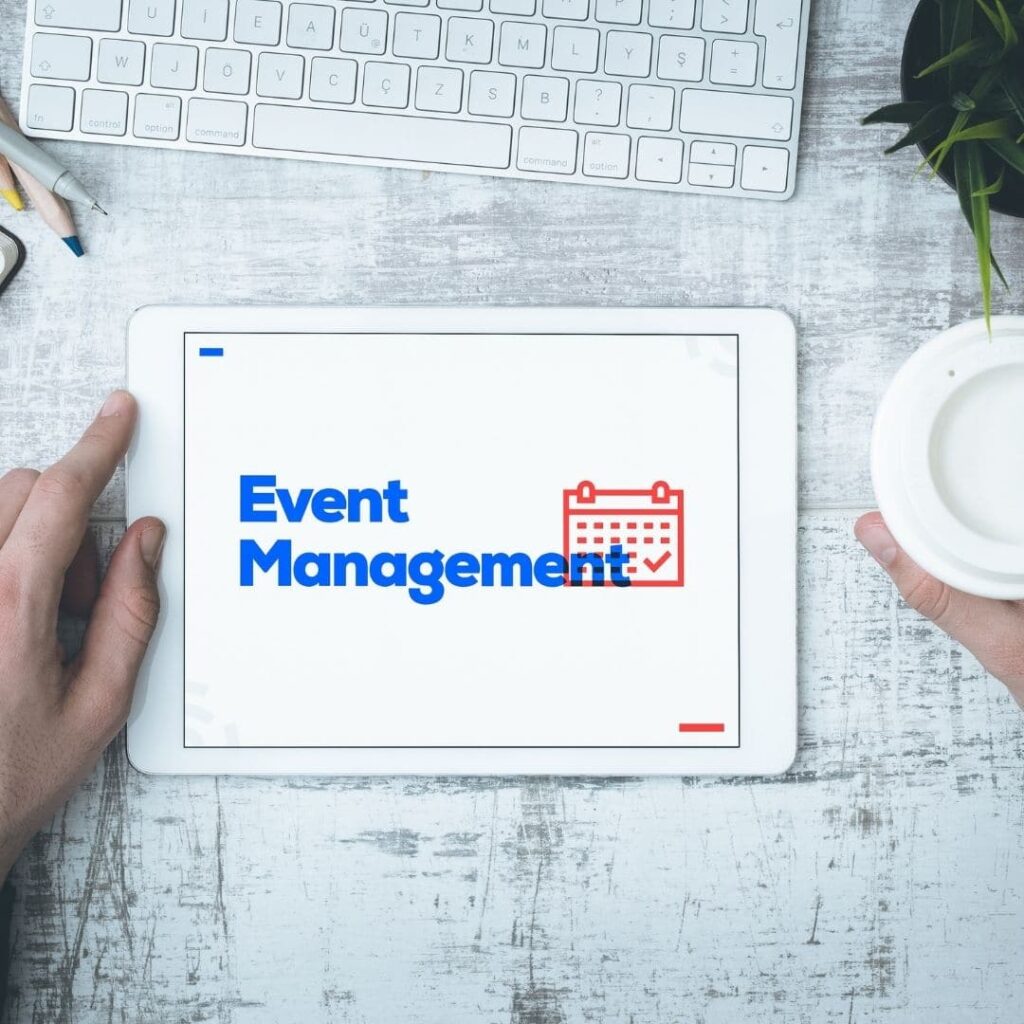 What's more, attendance can be recorded on member profiles so you'll know which events members like attending, and can send notifications accordingly.
Event planning integrations will also benefit your team by eliminating the need to use or transfer data from multiple platforms.
6. Membership Reporting
Most membership management software offers some level of analytics or membership reporting, but it's important to check the level of data you'll get.
A robust reporting system will help you to:
analyze the success of your marketing efforts;
track membership numbers;
identify bottlenecks; and
enable teams to make data-driven decisions about your program strategy.
Analytics could include the number of membership renewals, number of highly engaged members, email marketing statistics, event traffic and others.
Powerful reporting systems should not only present you with the data but also give you the ability to combine data points and present insights based on existing trends. This will help you identify your most valuable members for promotions or rewards, and keep loyal members engaged.
7. Member Tracking
Membership tracking is one of the most important features to look for in a non-profit membership management software. An effective tracking system will help you track key metrics, stay on top of membership renewals, and communicate regularly with members.
Look for a software that tracks when membership is due for renewal, how long members have held their membership for, and communication history. You should also get notified of important dates, like birthdays or membership milestones.
Communication history is particularly important to help you understand what types of communication individual members respond to the most, so you can track how members are engaging with the content, and improve your interactions and continue to keep members engaged.
8. Comprehensive Member Profiles
Comprehensive member profiles give you access to valuable information about your members, from very basic data (e.g., their preferred name) to highly specific information, such as giving affinity or engagement interests.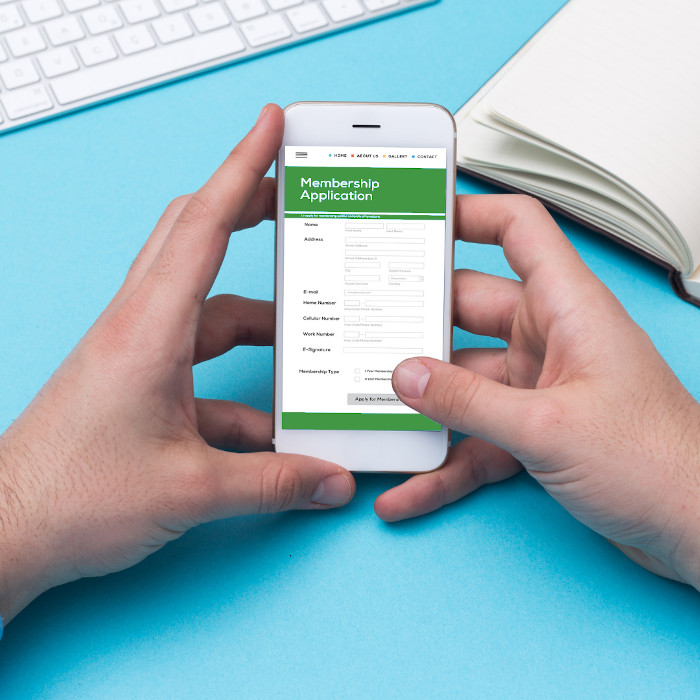 Depending on the software you choose, the data you collect, and the integrations added, you could have access to the following types of data:
Contact information and preferred communication methods
Biographical data
Professional affiliations
Membership level (for tiered systems)
Event attendance and participation history
Connections or relationships with other members
Dues payments and donation records
More sophisticated solutions (like Sumac's), allow you to automatically populate specific information from other programs you've integrated. For example, information from your website membership signup form.
The more detailed your member profiles, the better you'll be able to plan and manage engagements that appeal to members and deliver value.
9. Customizable Fields And Options
Your membership database has to work for your specific needs. Software that offers customization options is huge bonus because it means you can configure your database for your nonprofit.
Look for membership software that allow you to change the name of dropdown menus, fields and tabs, and create your own, so that you can capture and report on data that's unique to your organization. Sumac Membership Management Software offers this level of customization, and more.
When making your decision, look for software with the following features:
Customizable member fields, tabs, and dropdown menus to add the information you need
Member segmentation options to analyze your members and conduct targeted communication efforts
Customizable reports or views to enable staffers to see information relevant to their tasks
10. Online Access
Being able to access your membership management software online is critical, so if the solution you're looking at doesn't offer this feature, treat it as a red flag.

Having online access means your volunteers, staff, board members and members themselves can access and update records. If you're just starting out, you might have to import member information from a spreadsheet or integrate your existing CRM but after the initial setup, updating member information should happen seamlessly.
Accessing member data online means security is very important, so be sure to check the security of your online membership management software. Sumac, for example, is hosted on AWS – a world class cloud infrastructure, which enables your staff to access data securely.
Bonus Tip
Finally, when looking for the best membership management software for your organization, make sure it's user-friendly. Employees and members should be able to log in and find information they're looking for with ease. If it takes too much time to figure out, members won't bother and employees will feel overwhelmed.
Conclusion
Identify your needs and pain points, and keep these in mind while making a decision. Don't just look for features that meet current requirements, but think about what your organization might need as it grows. For example, a software that easily integrates with other programs will be helpful as you might want add-ons in the future.
The best membership management software for nonprofits will increase value for members and support member communities. If you're convinced your nonprofit needs one, consider Sumac's membership management software which includes all the features we mentioned above and is ranked #1 for ease of use!

If you're interested in learning what an all-in-one membership management system can do for your nonprofit, take a closer look at Sumac today!