2. Copy your Fundraising Thermometer Code
Click the "Copy HTML" button to copy the code for your customized fundraising thermometer to your clipboard, then paste the code on your website, or in your newsletter, or email. Don't forget to come back to update your fundraising thermometer with your updated results.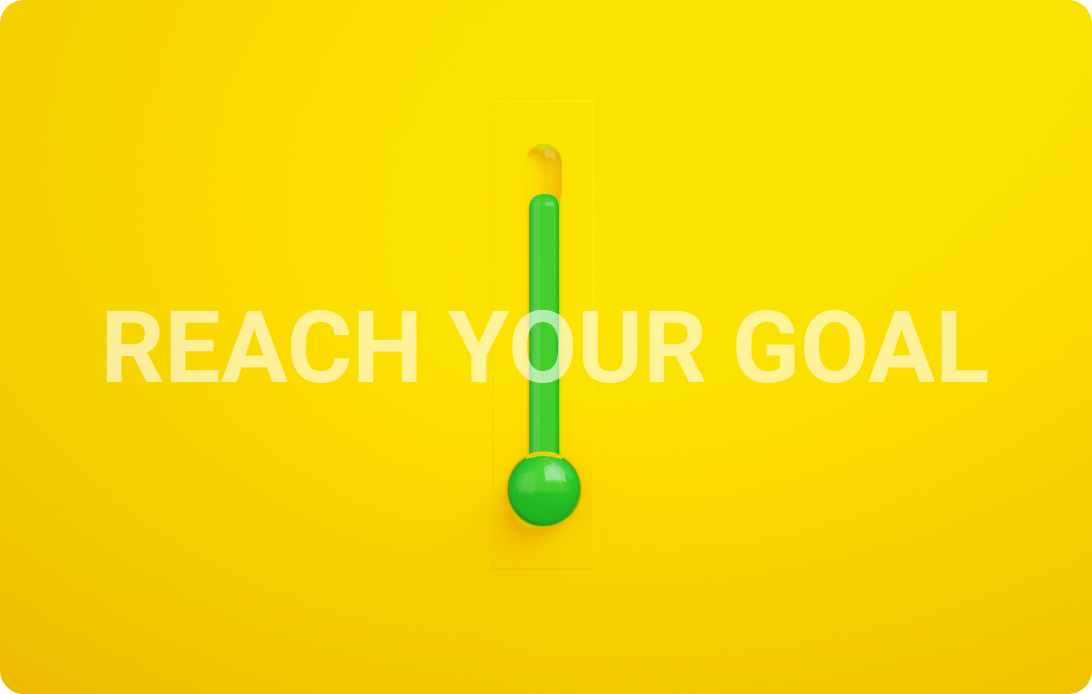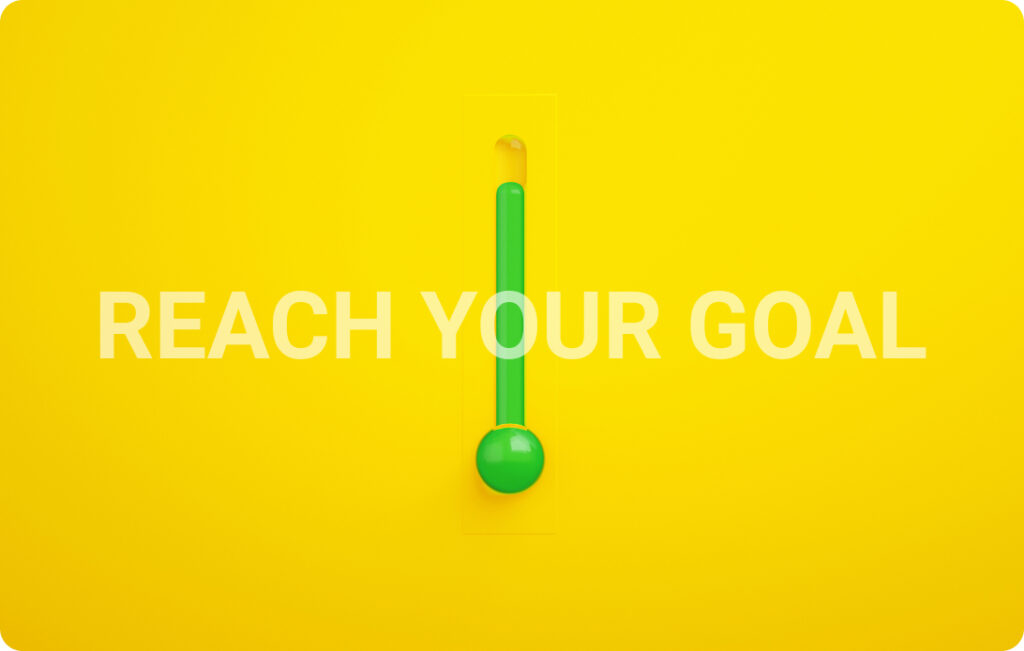 What is a Fundraising Thermometer?
A fundraising thermometer helps campaigners track incoming funds – and keeps fundraising teams, donors and volunteers motivated.
A visual representation of fast-growing funds is helpful to get people to donate since they're more likely to respond to a clear goal, and they believe their contribution can help you reach it. Donations thermometers can be used internally, added to your website, or printed for live events.
Here's all you need to know about fundraising thermometers – and why you should start using one now!
Top 3 reasons why you should use a fundraiser thermometer in your next campaign
Here's a secret, there's only one main reason: humans are visual beings. We respond to images far better than we do to long lines of text. You may have a compelling argument for why someone should give to your campaign, but a well-designed fundraising thermometer (like ours!) can give undecided donors a nudge in the right direction.
If that didn't convince you, here are the top 3 reasons why you definitely want to use a fundraising thermometer in your next campaign:
They're visual: Donations thermometers allow potential donors to see what you've raised, how fast you're getting there and how significant their contribution has been
They help build momentum: Regularly updating your fundraiser thermometer can also encourage the team to notice when donations are coming in (and if they're not) and keeps them going during the middle weeks of a campaign when things tend to get sluggish.
They're simple: Whether you decide to embed one on your website or print out this free fundraising thermometer template, creating a fundraising thermometer is so easy, there's no reason why you shouldn't!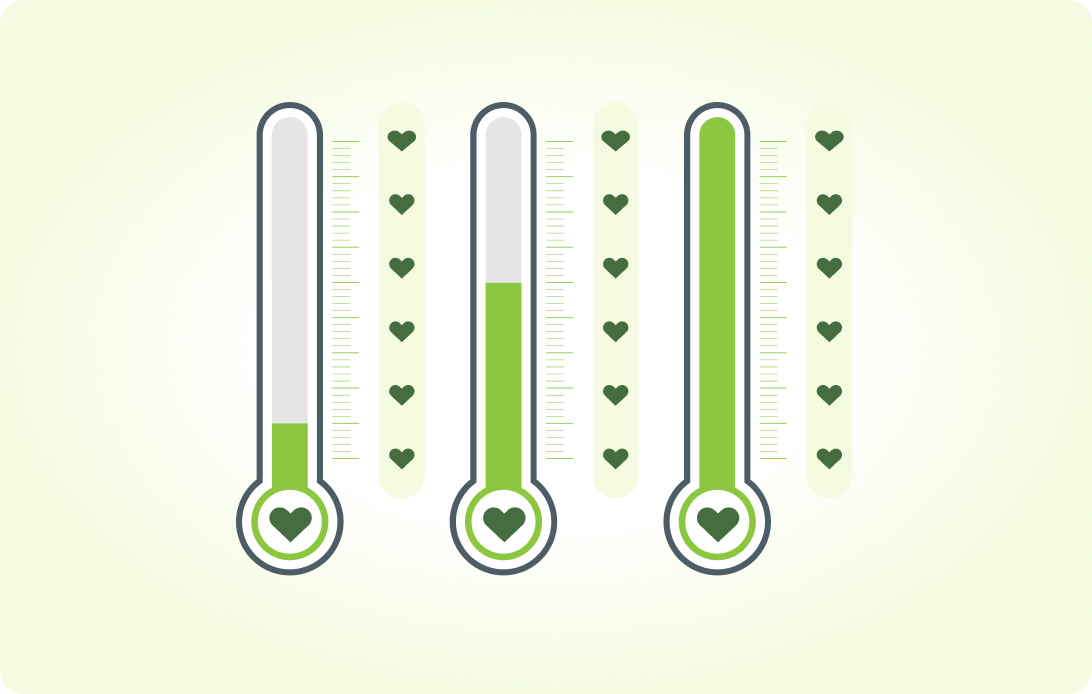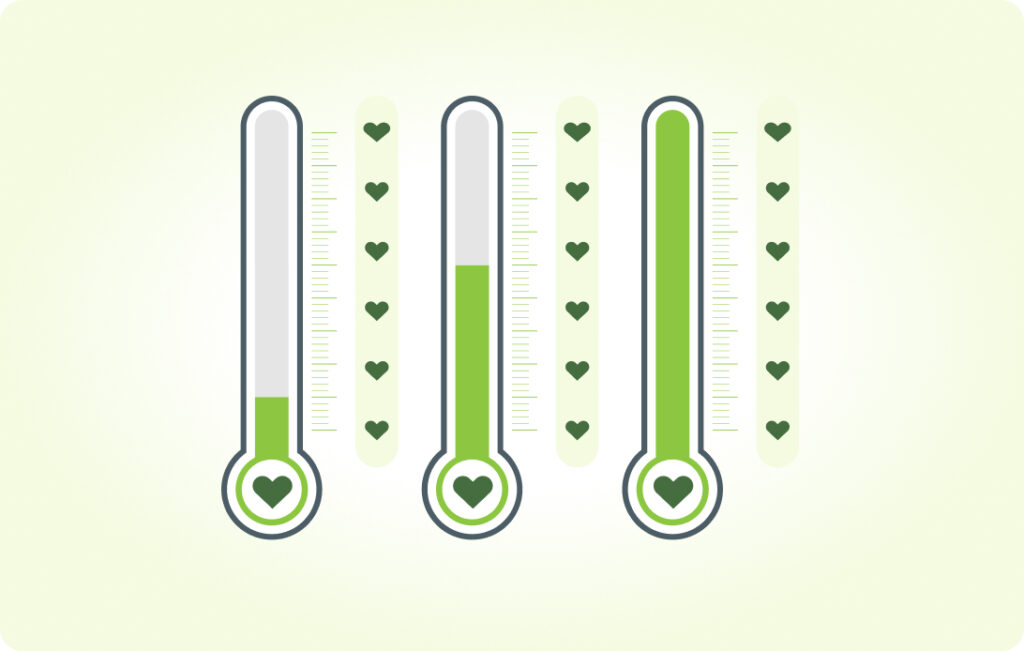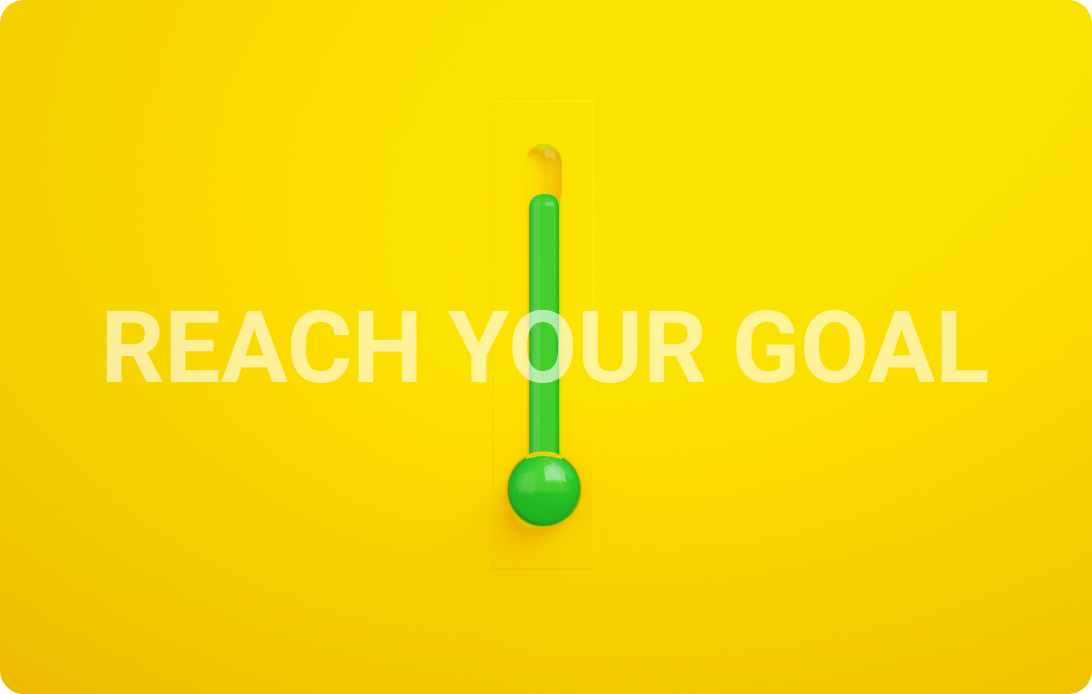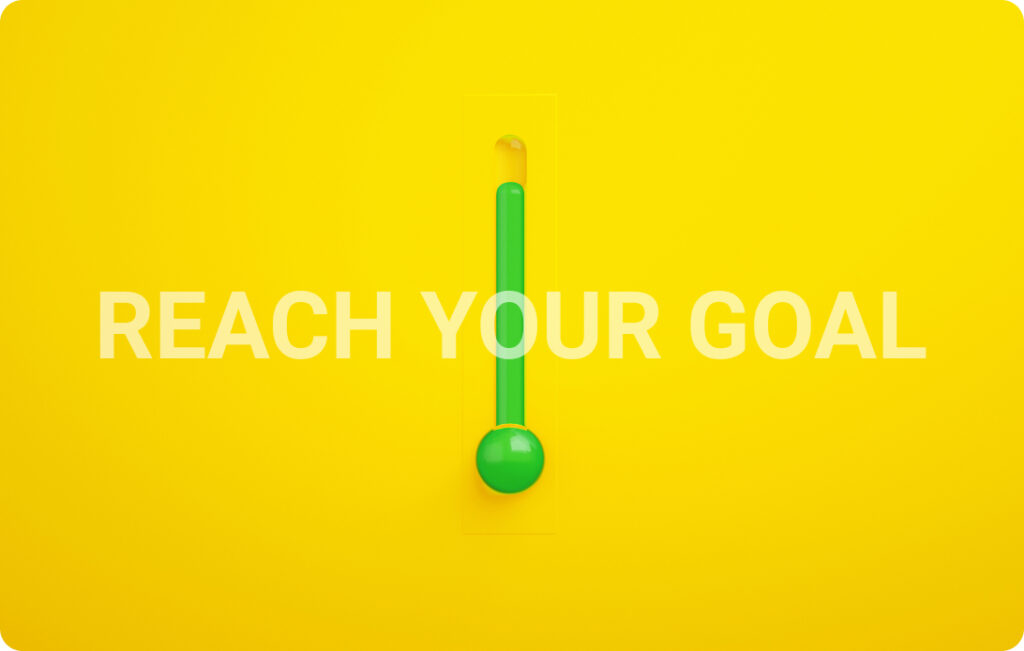 5 Benefits Of A Fundraiser Thermometer
Fundraiser thermometers keep teams motivated
Point towards a specific achievable goal
Show progress and change
Creating a goal thermometer can be organized into a fun team-building activity
It might prompt donors to give twice or make a larger contribution if they notice you're close to your goal!
How Do I Use A Fundraising Thermometer?
Depending on your organization and the type of campaign you're running, fundraising thermometers (also known as goal thermometers), can be used in a variety of ways to achieve maximum impact.
Analyze your campaign: Is your campaign a really large one with multiple events and thousands of potential donors giving? Or is it a more local effort that is taking place at school? It could even be a campaign run entirely online with no physical events. Depending on the scope and nature of your campaign you may want to use a large fundraising thermometer to track all consolidated donations or (since this might be tough and require a lot of coordination), use one for a specific event. If your campaign is going to be run exclusively online – you can add our fundraising thermometer widget to your website or include one in your newsletter.
Timeline: Part of your campaign analysis should include your timeline. Fundraising thermometers work best for short campaigns, specific events or even days. A campaign that spreads over months will not hold anyone's interest or give people that much needed sense of urgency. Don't use fundraising thermometers externally if you want to track a yearly goal – they're best for short-term campaigns and fundraisers.
Consider your target audience: If the events you organise are more formal, a donations thermometer might not work. Consider who your donors are and what they would respond to the most. Some donors might love the opportunity to colour in their donation amount (and prompt them to give more). Even if you decide not to use a fundraiser thermometer – make sure you always set a clear goal.
Decide your fundraising goal: Make sure you set a reasonable goal you can achieve, based on previous campaigns and donations. You can push yourself a little but setting an unrealistic goal could backfire and make donors feel like getting there is impossible, and deter them from contributing. Before you print or share your fundraising thermometer with the world – make sure you've already received a few donations so it looks like people are confident about your cause – this makes others more likely to give.
Decide on the channel(s): This is really part of your campaign analysis. Depending on what you decide you can include a thermometer across all channels – to build momentum, make your donations visible and include an important reminder to potential donors no matter where they interact with you. You can pin social media posts for the duration of your campaign, include a thermometer with your weekly or monthly newsletter and have a fundraising thermometer widget that is updated live on your website! And of course print a template or design your own goal thermometer for live events!
Update your donations thermometer! We cannot stress this enough. Having a dormant outdated fundraising thermometer can harm your fundraising efforts. The point of any fundraising thermometer is to help people see movement, cheer you on and encourage others. Assume your donors will check back to see progress and if it looks like nothing's changed or there are different versions on different channels your campaign could lose credibility – and future donations!
Don't forget to use the free fundraising thermometer generator above. Donations thermometers don't always need to be hand drawn – if you're organising an online campaign, adding this fundraising thermometer widget to your website can also achieve the same results. All you have to do is enter the amount, select colours you'd like and you're good to go. Remember to update those numbers regularly!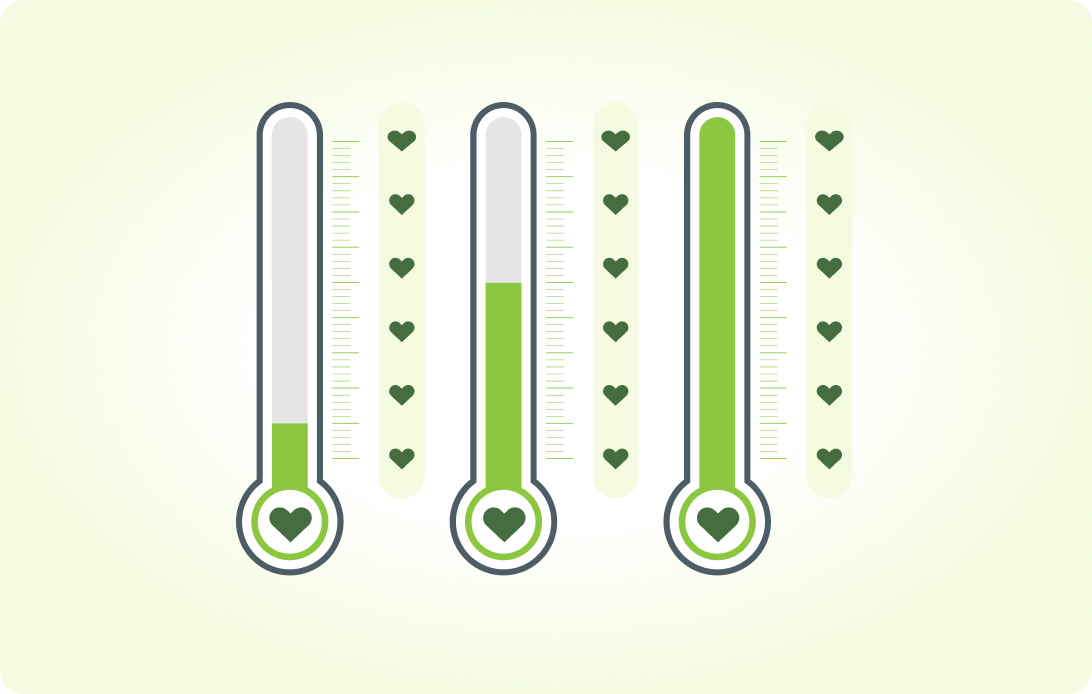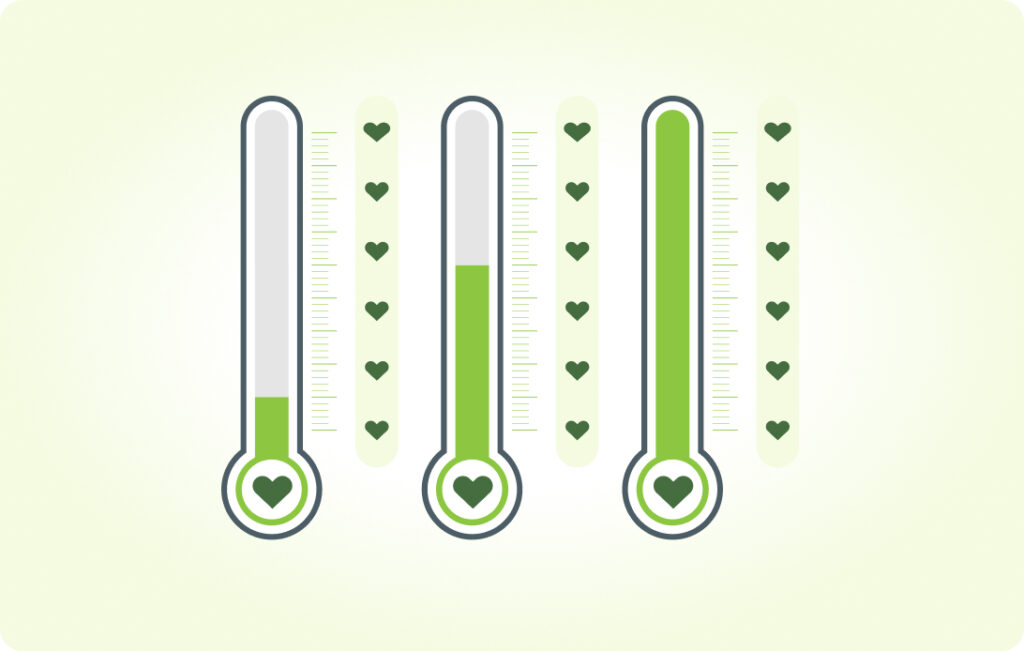 Customer Story: How Using A Donations Thermometer Helped An NGO Reach Their Fundraising Goal
Teach A Class was a new NGO just starting out on their mission to get effective teaching aids and classroom tools to teachers in under-resourced schools. To help raise funds they decided to apply to the
GlobalGiving Accelerator
.
Their first attempt was last minute – it consisted of a few emails sent out on GivingTuesday and some posts on social media. Only one or two people in the team were even aware of the campaign. Needless to say they didn't raise enough money to qualify. But this taught them a much-needed lesson!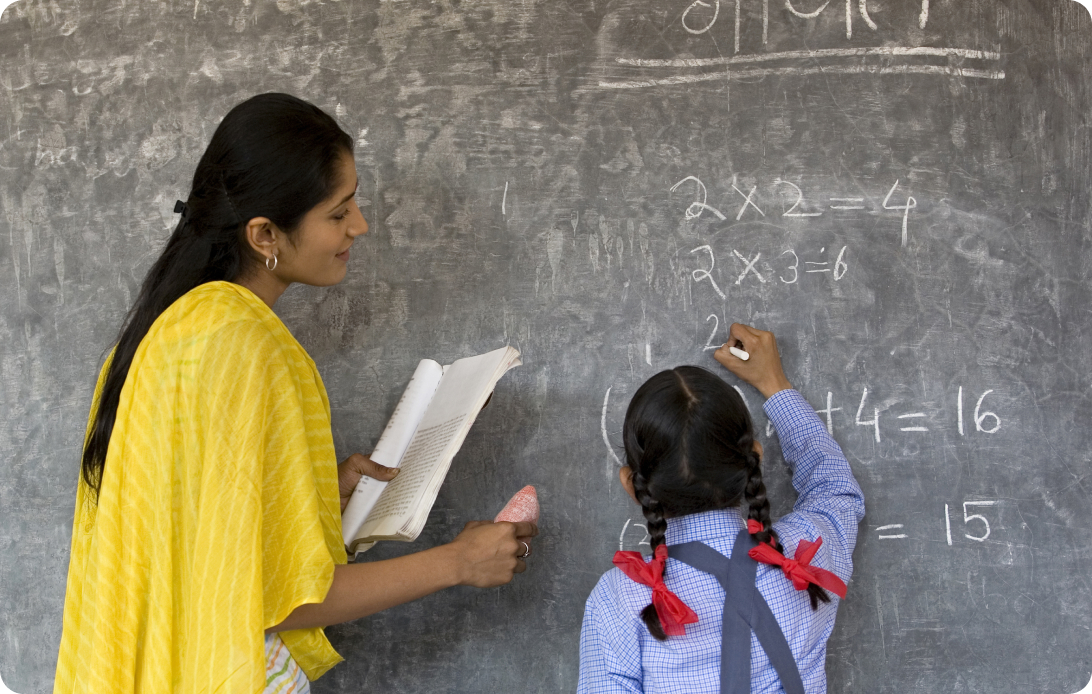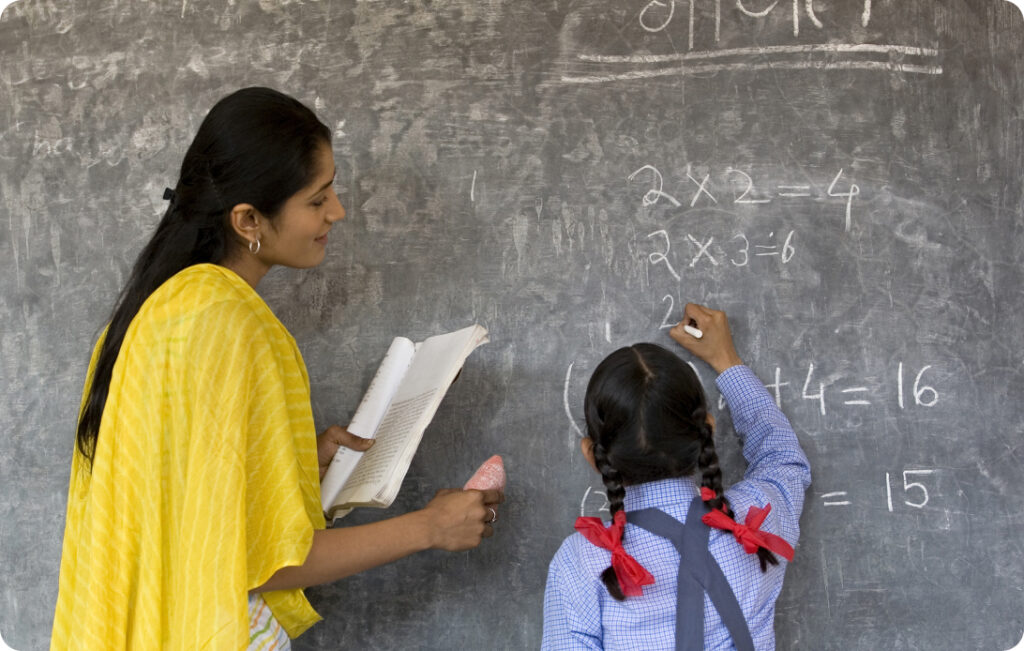 Crowdfunding doesn't work unless you have a crowd ready to support you – and your team is the best way to reach a large crowd. 6 months later, they tried again. Apart from the larger $5000 goal (for which they contacted investors and made calls to larger donors) they created a smaller goal of $1000 just for the team and used a colourful fundraising thermometer to track all donations. They further incentivised the team with the promise of a pizza party if they raised $1000.
The donations thermometer created a friendly rivalry with members contacting all their friends and fighting for the chance to colour in rises in temperature as the donations started coming in. With a more targeted campaign that reached various kinds of donors, and engaged the whole team, Teach A Class qualified and everyone got to eat some good pizza. It was a win-win! Much of the excitement, urgency and sense of competition came from the large fundraising thermometer that was created together in the office. They've used one for all subsequent campaigns!
Discover all of the Silent Partner Software Solutions