For nonprofit organizations, COVID-19 creates new challenges to be overcome in order to maintain donor engagement and minimize interruptions to their fundraising campaigns.
Web conferencing tools have become a popular way for people to communicate with family, friends, and the organizations they care about. If you have managed in-person events, you'll find fundraising events online using Zoom webinars to be quite easy.
How to Organize Your First Web Conference
If you are used to hosting in-person community events, a Zoom webinar is similar, but easier. First, you'll want to define the goal of your webinar. For example, Zoomtopia had all the trimmings of a real-life ball; there was a well-designed invitation, a guest list, performances, signature cocktails, a host committee, and 100 percent of ticket sales went directly to The World Health Organization and International Medical Corps.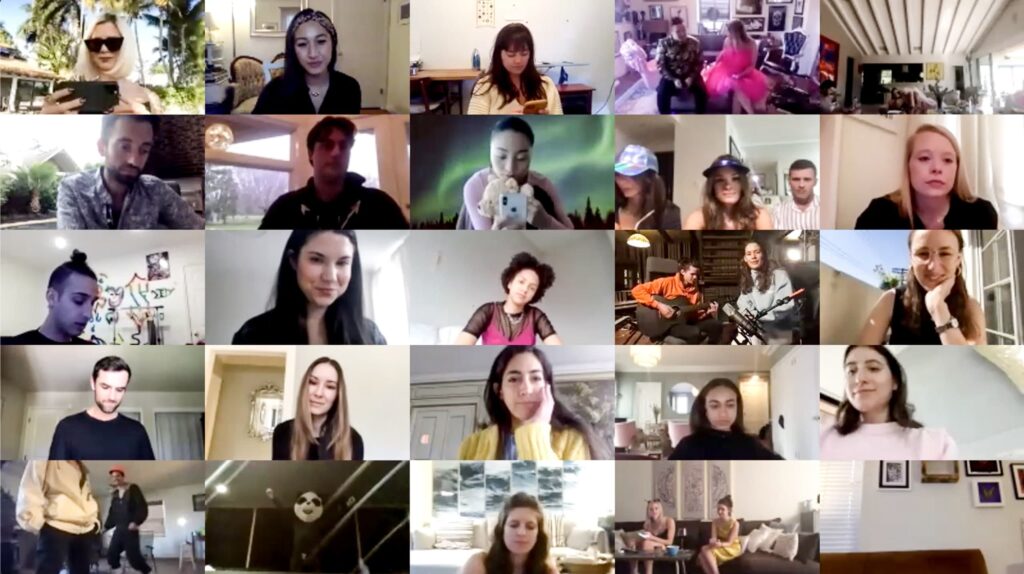 You'll want to make plans for:
The central theme or topic of the fundraising event online
Your financial donation goal amount
Whether you want to charge attendees for attending your webinar, or if it will be free to attend.
How many attendees you anticipate registering for the event, attending live, and watching the recorded event.
Your attendee persona, such as age, location and other demographic characteristics.
How you will invite prospective attendees, be it through your email lists, phone outreach, or social media
How many panelists you want to speak on the event, who they are, and if they have inspiring stories to tell your audience.
Creating branded or brand-appropriate backgrounds for panelists
Which channels attendees can watch from, such as Facebook Live, Facebook Workplace, YouTube, and/or the Zoom app. You'll likely want to restrict your webinar to your audience that attends via the Zoom web app, but you can always restrict access to a private YouTube video URL.
How to Set Up a Web Conference on Zoom
1: Get a Zoom Account
If you are going to host a webinar on Zoom, the first thing you'll want to do is to register for an account through your country's local TechSoup website. Zoom has a free plan, however you can only host one webinar at a time, and after the pandemic is over, meetings are limited to 40 minutes and 100 participants.  The paid Pro and Business plans also offer access to Zoom's REST API, meeting recording, event reporting, and other functionality.
If you want to have a meeting with less than 40 participants, go to the Zoom home page, and click on the "Sign up It's Free button". You can register to sign in with your Google or Facebook credentials for ease of access.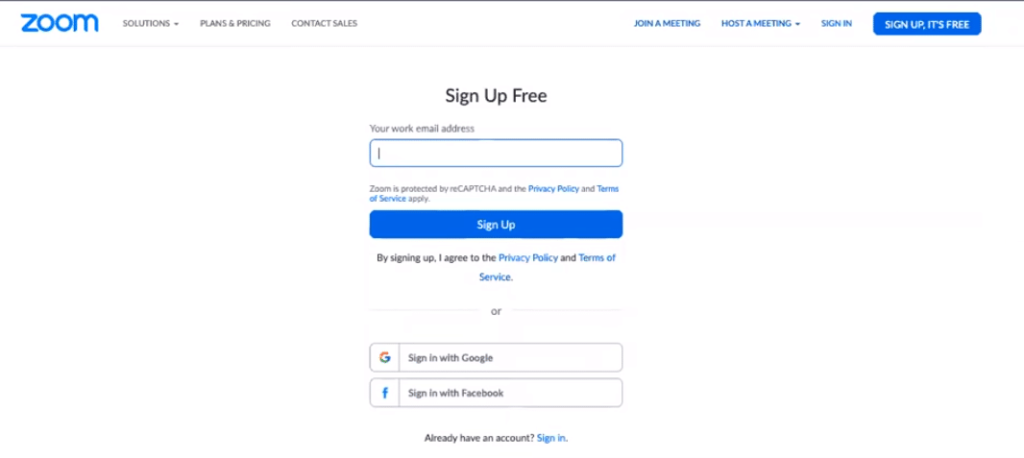 2: Download Zoom
Next, you'll want to go to the Zoom.us/download page to download the Zoom client, Office 365 integration, and browser plugins for Google Chrome and Firefox.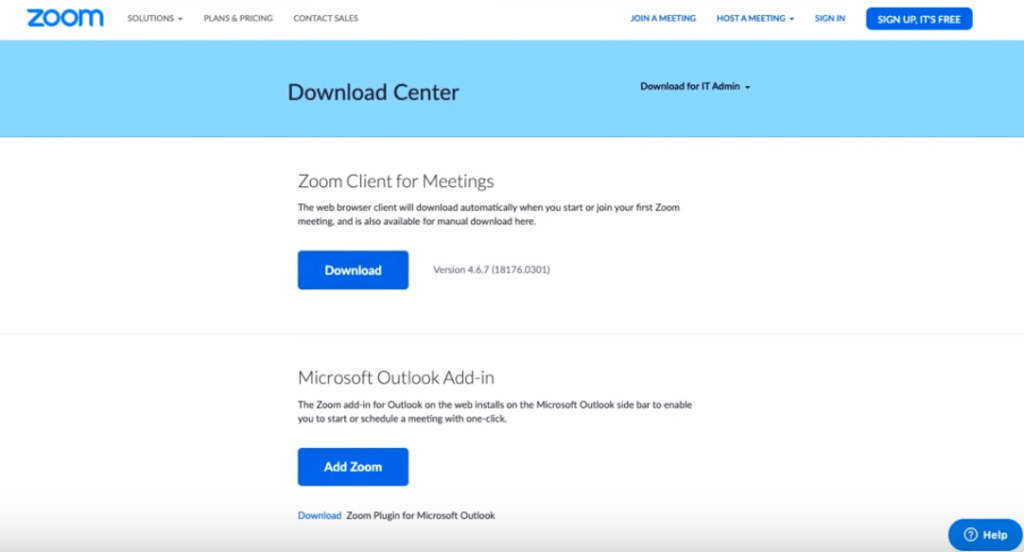 3: Decide on Meeting or Webinar
Once you have an account, you'll want to decide if you want to host a Zoom Meeting or Video Webinar. Meetings enable attendees to spontaneously participate as opposed to waiting for hosts to enable them to ask questions. Zoom offers a series of YouTube videos on all of their functionality from registering and downloading their meeting client to joining your first meeting.
4: Set up Your Zoom Meeting / Webinar
You can then schedule your first meeting in the administrative dashboard. Here, you can define whether a meeting is a one-time or recurring meeting at a given time.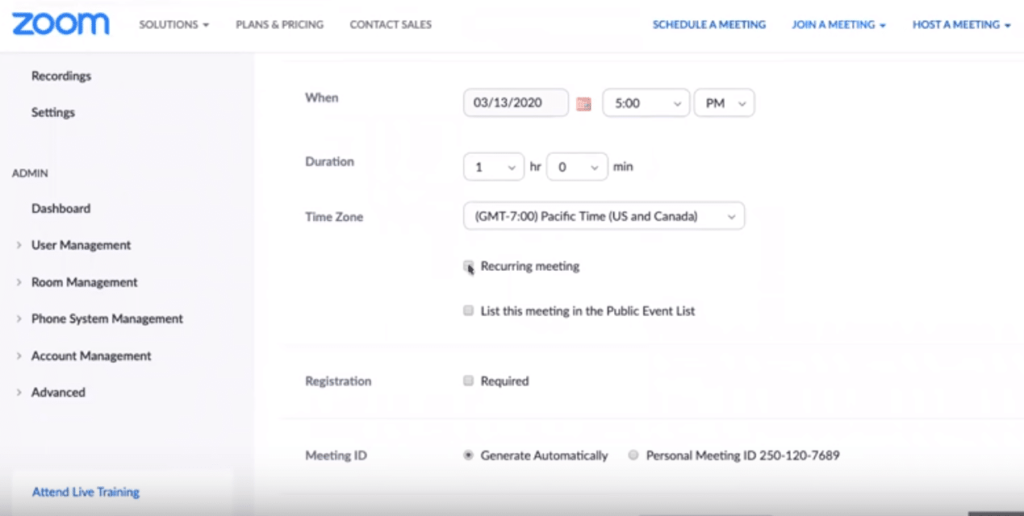 Scheduling a webinar is just as simple, including setting up password controls, the number of participants, and meeting IDs.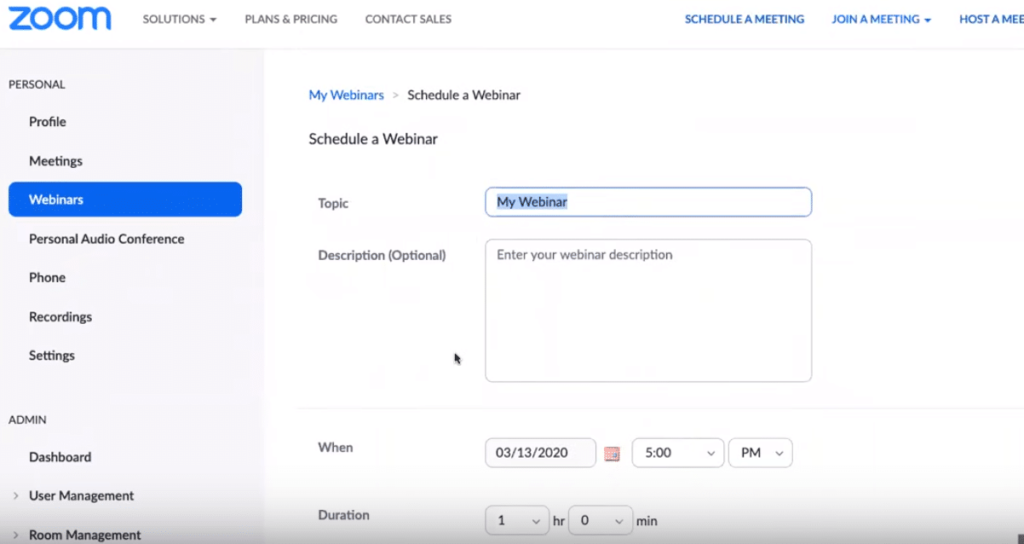 How to Invite & Track Webinar Attendees
To invite your donors to the webinar, simply copy the registration URL and share through your newsletter, an email campaign, or on your website. Use your nonprofit database software to find a list of donor to send your invite to.
In Zoom, under "My Meetings" you'll se the option to "Copy the invitation."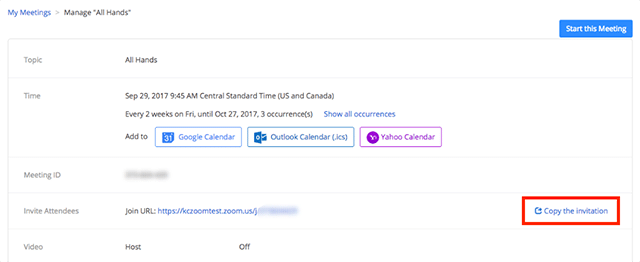 This allows you yo view and copy the invitation created by Zoom to send out to your attendees. You may also select the option to "Email me" the invitation to receive a copy of the webinar invitation that you can then forward to potential attendees.
Here are some additional set up guidelines for webinar registration from Zoom:
Registration: Check this to require registration. If registration is required and the webinar is reoccurring, specify one of the following options:
Attendees register once and can attend any of the occurrences: Registrants can attend all of the occurrences. All dates and times of the webinar will be listed and the registrant will be registered for all occurrences.
Attendees need to register for each occurrence to attend: Registrants need to register separately for each occurrence to attend. They can only choose one date and time on the registrant page.
Attendees register once and can choose one or more occurrences to attend: Registrants register once and can choose one or more occurrences to attend. They will need to select which dates and times they would like to attend and they will only be registered for those occurrences. They can choose multiple options.
Host Video: Choose if you would like the host video on or off when joining the webinar. Even if you choose off, the host will have the option to start their video.
Panelist Video: Choose if you would like the participants' videos on or off when joining the webinar. If you choose off, panelists will not be able to turn their video on unless you change this setting in the webinar."
When you scroll to the bottom of this page, Zoom demonstrates how to set up automatic acceptance for webinar attendance or manual acceptance for webinar attendance.
How to Set Up Virtual Backgrounds
It's fun to use virtual meetings with custom backgrounds or the ones Zoom provides. If you don't have the budget to invest in a sophisticated backdrop for the chroma key function, a solid green bedsheet taped to the wall will do.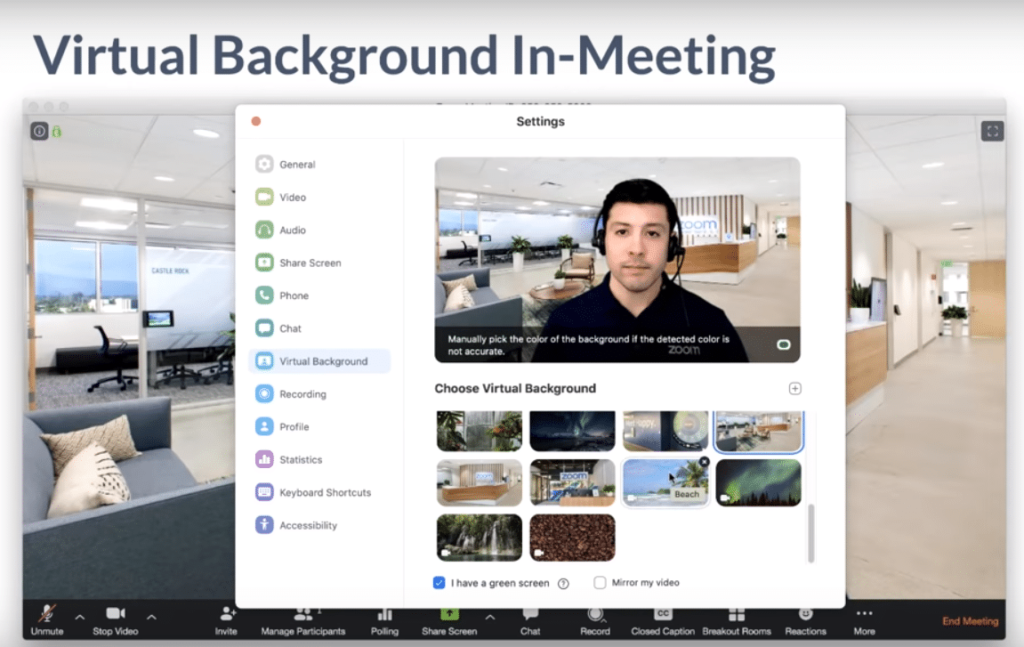 Zoom meetings are excellent ways to connect with your audience, even when you and your colleagues are sheltering in place in your home office. Social distancing doesn't have to derail your fundraising events, though it does require a shift to a digital mindset. Zoom Business plans enable you to set up a vanity meeting URL for your sessions. Don't forget to offer a strong call to action to drive donations and attendance for your next fundraising event online.
How to Set Up Host Controls for the Best Meeting or Webinar Experience
Before your first webinar, the host should settle in early to set up functions like:
Hosts should be framed in the camera, so their head and shoulders occupy the center of the screen, and there is some "headroom" above the speaker, who should look straight on to the camera like a TV host. Getting a flattering angle from a laptop camera can take some time, and speakers should avoid setting themselves up in front of a window.
Checking that microphones capture clear speech with now echo or feedback can make or break your event. Closed captioning services can be integrated into your events for anyone in your audience who is hearing impaired.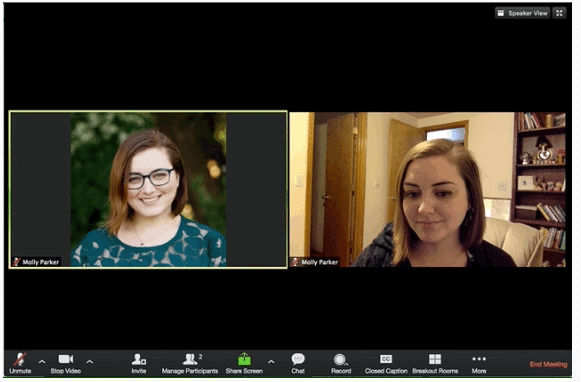 Breakout or waiting rooms, and whether participants can communicate in waiting rooms
Whether participants can unmute themselves, or if they will have to ask permission to ask a question.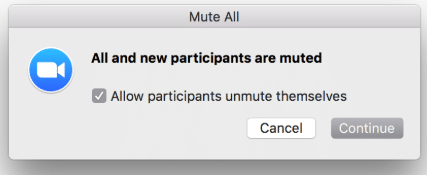 Open text messaging between participants and hosts
Video should be on for hosts at least when a presentation or screensharing isn't on. Participants can (provided they have permission to) choose whether to turn their microphone and camera on or off.
Hosts should have a brand-related virtual background, or a serene office setting. Cluttered kitchens or high traffic areas are not effective places for webinars.
Zoom administrators can control whether participants
How to Keep Audiences Coming Back for Your Fundraising Events Online
Once your Zoom account is set up, you will want to host the kind of events which don't just hold your audience's attention the first time. You want to keep them coming back for more on a regular basis.
Here are some ideas to get your imagination juices flowing:
Don't make your meetings or webinars only about your organization
Feature people you have empowered, volunteers who made a difference in their community, or retrospectives on how projects from years ago have made a difference. Good stories pull on the heartstrings, and having people tell their own story resonates with potential donors.
Record your webinar or meeting
Make sure to record the webinar and encourage live participants to share it. Make it available online. Too often, organizations host a webinar, then archive it and it's never seen again. Create evergreen webinars when possible which can be shared on social media, your website, YouTube, and Facebook. Zoom Cloud Recording makes it easy to record and post your webinars online.
Don't hide behind wordy PowerPoint presentations
If you want to screen share a slide deck, keep the visuals on the screen to the most impactful points, like dollars raised, people helped, and change realized.
Try to host the webinar using dual screens, with the presenter view on one screen and audience view on the other. If you've ever read along with a PowerPoint and lost interest in the speaker, you'll understand why.
Make it interactive
Zoom enables presenters to take polls of audience opinions on the topic of their choice. Even if your audience isn't outspoken enough to ask questions, they typically will be willing to participate in an anonymous poll on a topic. It might be used to emphasize points you are already making in your presentation or gather new input on an emerging topic. It's also a great way to get ideas for new topics, or to see if certain topics would garner enough interest to host a webinar on them.
Enabling your audience to ask questions, give feedback or tell their own stories can help you find stories or interview subjects for future webinars.
Keep to a regular schedule
Some nonprofit organizations host 2 or 3 webinars or online meetings a week for their audience segments. If your webinar is scheduled for your volunteer audience on Tuesdays, and your donors every second Thursday, your most engaged audience will make room for your event in their calendar. Moving it around all the time can lead to disinterest. A regularly scheduled webinar will use the same URL and phone number, so it makes sessions easier to schedule for your audience, speakers, and hosts.
Stay on brand with your webinar and vanity URL
Zoom offers organizations with more than 10 hosts with the ability to offer a company landing page, header, footer, and personalized email notifications. If you don't need an account with as many as 10 hosts, you can still invite your audience from your own email marketing application.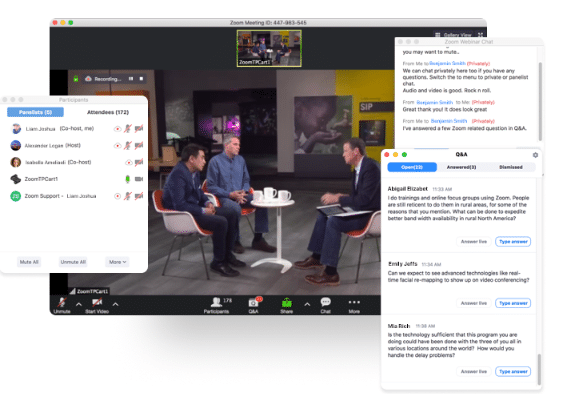 Have multiple cohosts
The best talk shows have more than one person on stage to keep audiences entertained. Jimmy Kimmel has Guillermo, Stephen Colbert has Jon Baptiste, and Kelly Ripa has Ryan Seacrest.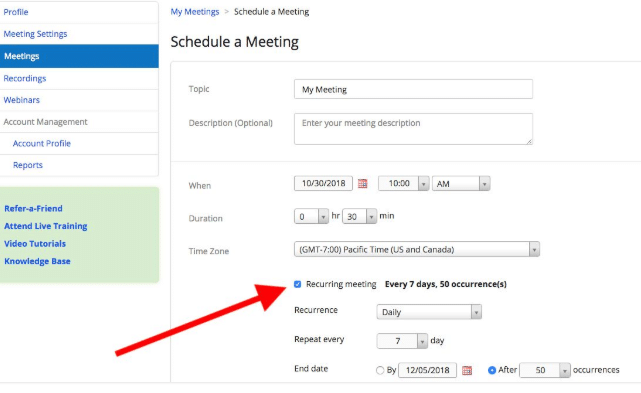 Co-hosts can support each other through awkward silences, help each other to control the cadence of the call, and mediate Q&A sessions. Not to mention the value of moral support when hosting a webinar with dozens or even hundreds of attendees.
Zoom Integration Information for Your Technical Team
Many nonprofits use Zoom for internal meetings as well as webinars. Its ease of use, affordable services, and reliability are recognized by businesses, consumers, and organizations worldwide. Zoom's API and SDK offerings can be used to build integrations into your fundraising and payment processing platform. The Zoom Marketplace offers pre-built integrations into apps like Gmail, Outlook, Zapier, and PayPal.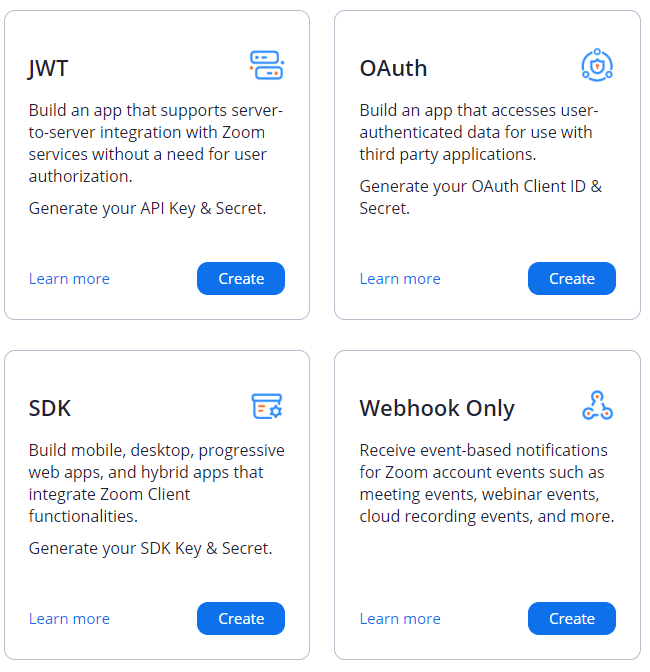 Are you ready to get started with your first Zoom fundraising webinar? Register through TechSoup, or take a free account for a test drive with your team.& this
P.S. You may have heard of Zoombombing recently in the media, which is where hackers join Zoom meetings without passwords through Zoom links. Some cyber thugs have posted offensive pictures, acted inappropriately, or otherwise disrupted conversations. Zoom increased their security protocols and safeguards recently. You should review Zoom's Privacy and Security page to understand how your events and your audience's data is protected. The Anti-Defamation League offers some great tips to prevent this from happening.