You may have heard the comparison before that donor acquisition is like dating. A prospect needs to get to know you before they're ready to give.
But how do you "date" a donor? Here's a simple strategy to acquire email addresses and build a funnel to turn those new email leads into donors.
Acquiring email leads
To set your donor acquisition plan into motion, you'll need to decide what you're going to give your prospective donors in return for their email. This needs to be something that will be valuable to your audience.
Here are some ideas:
Subscription to your e-newsletter and important updates
Resources connected to your mission compiled into a simple downloadable e-book
A pledge or petition related to your cause – this isn't a tangible resource, but it offers an experience to be a part of your cause and mission
Make sure that the experience or resource you're offering has a strong connection to your nonprofit's mission and is of interest to the prospective donor either through valuable content or creating an experience.
Using Paid Ads
If you have some budget to invest in online donor acquisition you can run a lead generation campaign with paid ads on social media.
To ensure a good return on investment you'll need to choose your target audience based on who is most likely to convert to a donor, not just people who will be interested in your nonprofit.
When setting up your target audiences for paid ads, keep this in mind:
The goal is to acquire email addresses, but they need to be the right email addresses
Base your audience on the demographics and characteristics of your current donor base
Using Your Website
If you don't have a budget available, take advantage of the channels that you already own by using a pop-up window on your website.
Charity Water is a great example of this tactic. A few seconds after landing on their homepage or after visiting a few pages on their site you're greeted by a pop-up to join their email list.
This is a really great way to collect warmer email leads for donor acquisition. If these people are on your website it's likely that they're already interested in and aware of your mission and the impact your nonprofit delivers.
The Welcome Series
Introduce your new leads to your nonprofit over the course of 3-4 weeks using at least 4 emails. The open rate and engagement rate on your welcome emails will be much higher than your benchmark  – so you need to make them count!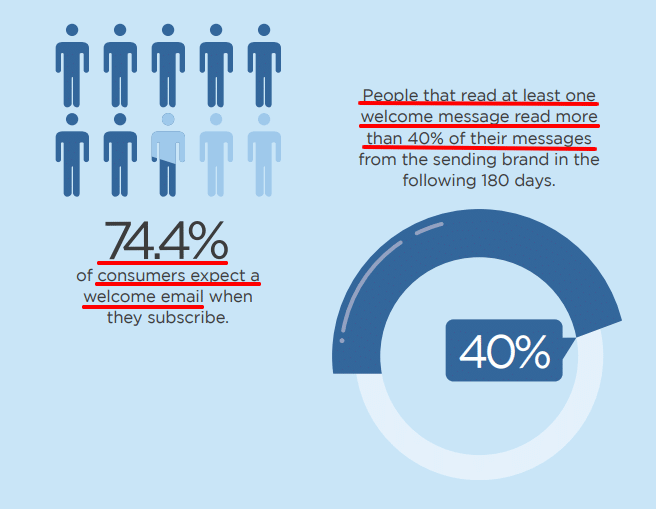 Here are some topics you should cover in your welcome series:
Mission and organizational values
The impact of donors in making your mission possible
Introduce your CEO, Head of Programs, or Chief Development Officer, whoever the audience is going to hear from most often
Beneficiary stories and donor testimony
Making the ask
Make sure you have a strong call to action for donor acquisition that emphasizes impact. Include your donation ask in the last or second to last email of the welcome series so the donor has had time to get to know your organization and its mission.
Keep in mind that you won't convert every new lead the first time around! Here's how to move forward with this group of new leads and new donors once the welcome series is over:
Move newly acquired donors into a retention journey towards making a second gift
Continue to funnel the leads who haven't given yet towards a donation with a blend of valuable content and donation asks backed by impact
Use non-financial methods of support like surveys and petitions to bring leads closer
Donor acquisition is a challenge, but it doesn't have to feel like an uphill battle. Following this strategy is going to unlock a new pool of email leads for your nonprofit that will continue to bring a return on investment as time goes on.