Release Announcement: Enhanced User Experience
Silent Partner DMS Desktop and Cloud just got some exciting new features and updates to give you a better user experience: 
Improved Speed and Responsiveness
We improved the speed and responsiveness throughout Silent Partner Cloud, so you can get important tasks done faster. Users accessing Silent Partner Cloud should notice improved page load times in all browsers and locations.
Better Batching to Avoid Errors
Desktop users now have the ability to sort donations in a batch before posting it. This improvement will make it easier to double-check batch totals to make sure everything is entered correctly before posting.
To use this helpful new feature, right-click on a batch to bring up the context window, and select "Review".

Improved CRA-Compliant Receipting
You can now quickly check for missing address information before receipts are created, so that you can ensure your receipts are CRA-compliant. According to CRA regulations, the full name and address of donors are required for an official tax receipt.
To take advantage of this new feature, select "Check incomplete addresses" when receipting all donations in scope.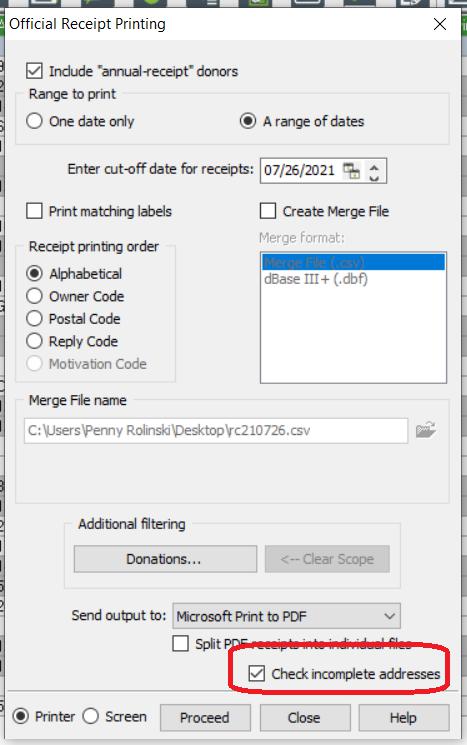 If you have questions about any of these changes, contact us!