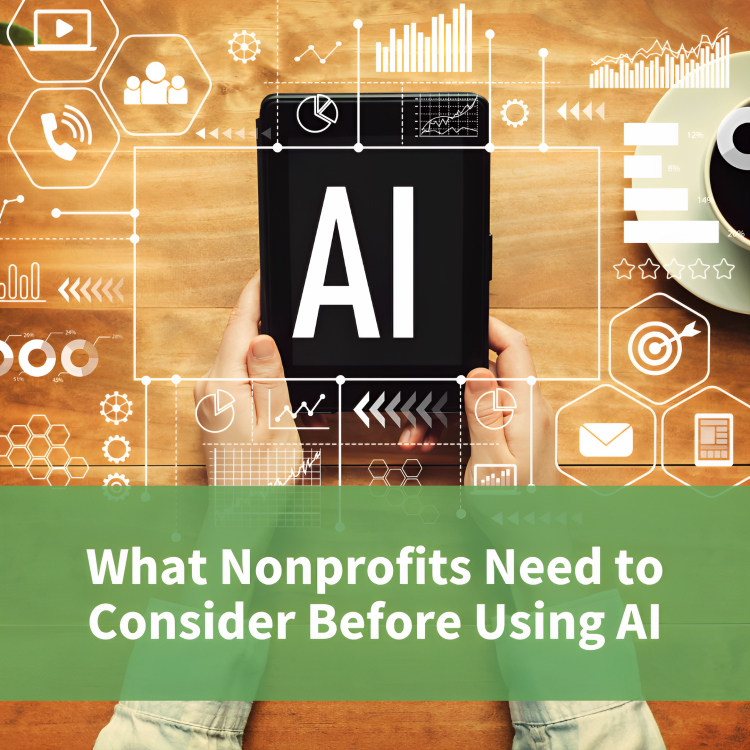 Artificial intelligence ("AI") is the ability of a computer to perform tasks commonly associated with or done by humans. It's been a massive buzzword and topic of discussion in the private sector for some time now, but is this something charities and non-profit organizations should care about too? Absolutely.
The AI panel at the Smith Scale-Up Summit made it very clear that AI can be beneficial to any organization in any sector,  with some considerations in mind.
In this blog, we will be discussing some of the key insights about AI shared by the expert panelists, that are relevant to nonprofits.
First, AI needs to solve a problem, said panelist Somen Mondal of Ideal.
Don't add AI to your NPO's processes just because it's trending or other charities are doing it, rather, think about the areas of your organization that could be more effective and efficient with AI. 
Second, understand that AI won't replace fundraisers or other key people at your charity. Besides addressing financial goals, AI has the added benefits of saving time and increasing accuracy since you don't have to manually calculate key performance indicators such as ROI. This can free up your time to work on more important things (according to Jahanzaib Ansari of Knockri), such as calling and nurturing your major donors.
Furthermore, AI professionals such as panellist Ian Xiao of Dessa said that it's still important to use human gut feeling in cooperation with AI for the most effective results in the workplace.
Third, make sure your data sets are good said Jahanzaib, meaning accurate and complete.
AI works only as good as the data that is provided to it. If you're not already collecting data or don't have any systems in place, then that could actually play in your charity's favour. Panelist Ian further said that in areas where technology is lagging, there is a greater opportunity to integrate AI since older systems won't be in place to complicate things.
Overall, artificial intelligence is a helpful tool for charities to consider using. It can save time and money while increasing effectiveness as long as it's implemented in the right way and for the right reasons.