You work tirelessly everyday for noble causes, fuelled by compassion, empathy and the desire to make the world better place, often with plenty of struggle and little thanks. We want you to know that there are places to turn; organizations who want to help you to deliver your mission and are offering free services and resources to do it! Here is a look at some of these "charities for charities" and what they are offering: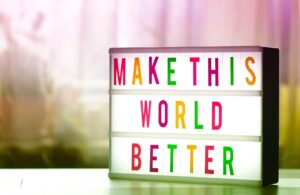 Services
Grassroots.org offers its Toolbox with an array of free services to members. Some of the services include: web design, web hosting, graphic design, phone service, project consulting, and so much more!
Animoto has just released "Animoto for a Cause" which gives non-profit organizations full use of their services absolutely free. Animoto allows you to create amazing, professional-quality videos using your own photos and music, helping organizations promote their cause by posting and sharing videos on websites, YouTube and social networks, or downloading them to DVD for distribution at events.
Tap Root Foundation offers service grants to organizations in need, by matching professionals willing to do pro bono work with good causes in need of help. Services include: consulting, management, marketing, human resources and IT skills.
Charityfocus.org leverages volunteers to work with hundreds of small nonprofit organizations (NPOs) to build custom web-solutions.
Acornhost and Canadian Web Hosting offers web hosting to non-profits who have limited resources for $3.95 a month.
Volunteers
Idealist.org helps you find volunteers for your organization. Need help with fundraising, someone to write your newsletter or assistance with web design? Idealist has over 88,000 volunteers registered in countries all around the world.
Volunteer Match strengthens communities by making it easier for good people and good causes to connect. It has become the preferred internet recruiting tool for more than 73,000 nonprofit organizations.
Sixty and Me have a resource guide with links and helpful suggestions for seniors looking for volunteering opportunities. It's a great resource for seniors, connecting individuals who are generally retired and have time to a need for a nonprofit that needs to be filled.
Goods
Good 360 is dedicated to helping people and communities by distributing corporate product donations to qualified non-profit organizations. Donated products include books, toys, personal care products, clothing, computers, home improvement materials, and much more. Non-profits can join for free.
NAEIR or The National Association for the Exchange of Industrial Resources is a non-profit collector and distributor of new, donated overstock inventory from U.S. corporations to schools and nonprofit organizations.
DeliverGood matches charities & non-profits who need goods, including: computers, office chairs, desks, event tickets, clothes, food, and anything else you can imagine with people who have them. Simply set up a profile with DeliverGood to let donors know what you need, and they'll find you!
Throwplace.com is an online market where individuals, charities, nonprofits and businesses can exchange excess goods and surplus inventory free of charge in the USA. Nonprofits register on the site for free, then can browse donated items in their location. Nonprofits can take up to 5 items per month from the inventory for free; beyond five items, there is a $5 per item charge.
National Cristina Foundation (NCF) accepts applications for free equipment from nonprofit organizations in Canada, the USA, and many other countries that are engaged in the education, rehabilitation, or training of people with disabilities, at-risk students, or economically disadvantaged persons.
TechSoup offers over 500 donated and discounted hardware and software products to non-profit organizations.
Grant Writing Advice
Read The Complete Idiot's Guide to Grant Writing by Waddy Thompson in its entirety through Google Books.
Check out Non-profit Guides for free. Includes web-based grant-writing guidelines and sample proposals for non-profit organizations.
For more free service and resources, check out Free Services & Resources for Nonprofits – Part 2.