There are all sorts of free and low-cost resources for nonprofits; everything from social media and content to websites and email, as well as security, and even event management.
While we can't cover them all here, the following are some of the best resources to help your nonprofit without cutting into your budget.
Graphics
1. Canva
Canva is one of the most widely used online design tools. It lets you create professional looking ads with little to no design experience, and the basic version is free to use. To make an ad, just choose the template, drop in your images, change colors add text, and you're done!

Websites & Email
This website builder has become one of the most popular tools for small organizations that want to create their own website as opposed to hiring a web designer. Many marketing experts have dubbed it "the best free website builder."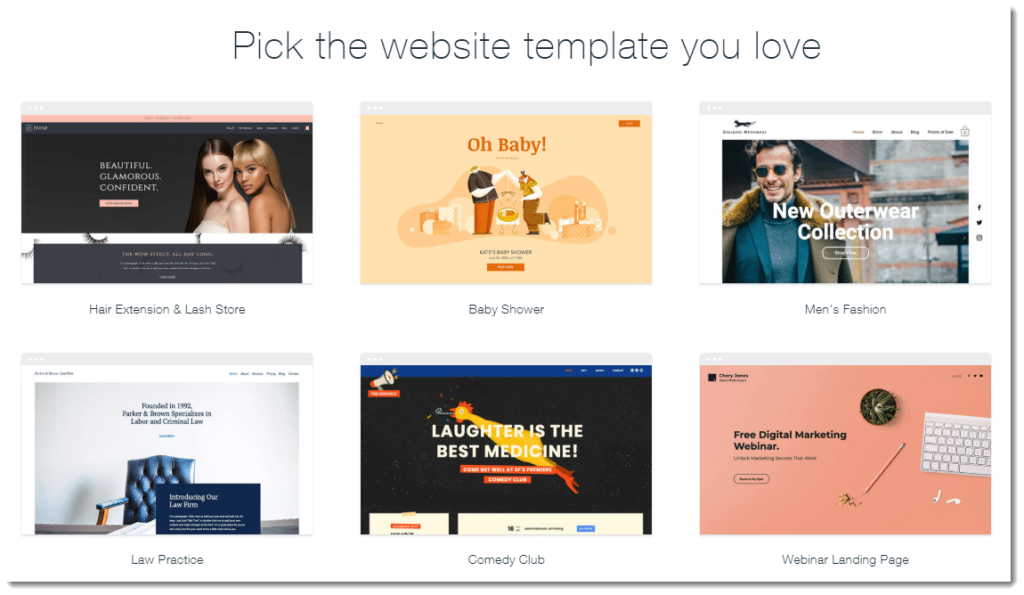 If you want your website to include a blog wordpress is still considered one of the best options. It can be free or you can add features for a reasonable fee.
This is a design agency that allows you to open up inexpensive templates for websites, as well as annual reports.
If you aren't already aware of this freemium web analytics tool then you should familiarize yourself. It is an easy to use go-tool for organizations of all sizes and types, including non-profits. Google Analytics tracks and reports website traffic, allowing you to see how your website is performing and whether or not you need to make site adjustments.
Understanding basic HTML can be very helpful in terms of online marketing. Blog content tools like WordPress and email marketing resources, such as MailChimp are easier to use if you understand HTML.
7. HTML Editor (html.am)
If you know basic HTML, you can use a HTML editor to generate tables, images, and formatted text.
You can display your Facebook, Instagram, and Twitter photos in a collage-like format on either your website or blog using snapWidget.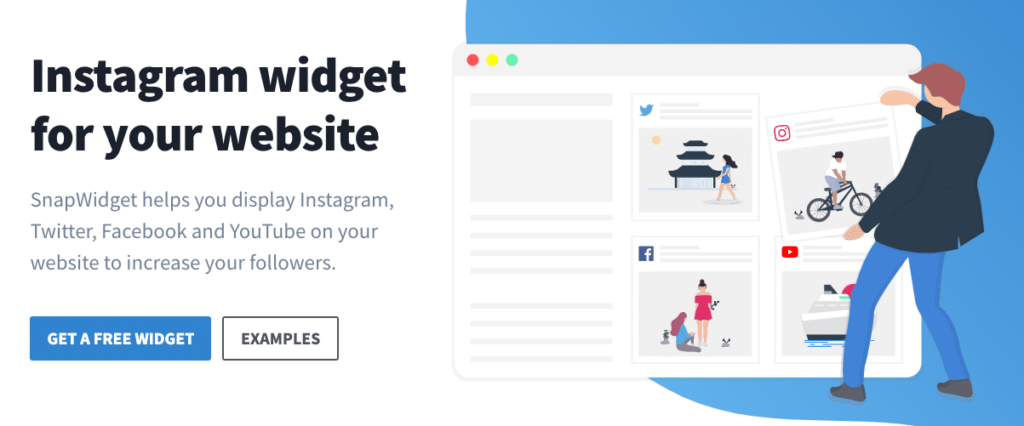 This is a website platform created for non-profits. It includes templates that are mobile-friendly, built on WordPress, and feature recurring giving, event management, email sign-up, as well as blogging.
This allows you to create a good mobile version of your website. The basic service is free to non-profits simply by emailing sales@mobify.me with "non-profit" in the subject line.
Social Media
This tool allows you to schedule posts on your social platforms anytime of day or night. Analytics tools will monitor and gauge posts to determine what times are best to share your specific content.
Similar to buffer, lightful helps you manage your social posts and includes analytic tools but it specifically designed for non-profits.
Hopeful Inc lets you know exactly what is leading people to engage with and donate to your cause on Twitter, Instagram, Facebook, and LinkedIn by using storytelling AI technology to create, monitor, optimize, and report on your social media campaigns.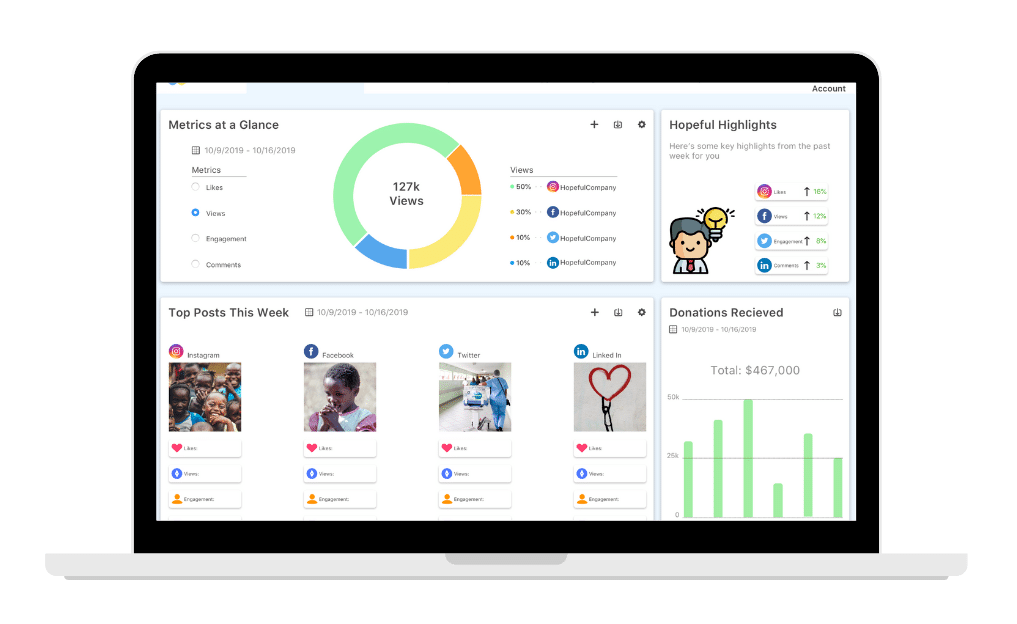 This is a mobile app that can be connected to Twitter to allow non-profits to broadcast live from events.
This handy tool allows you to track the performance of the hashtags you are using.
To get a deeper understanding of your audience followerwonk, which is a social media management tool, can take a close look at your Twitter account. It can analyze followers and help you improve your social content.
This is an easy video production app. Typito has a drag and drop interface, allowing you to create videos using images, video and typography. It also allows you to convert videos to different format with just one click. You can post these videos directly to your social profiles from the app. The free version does include typito branding but the paid packages start at just $25 per month.
Security
The Email Blacklist Check is a resource that checks to see if your email server is blacklisted. If it has been blacklisted you need to reach your web and email host to fix it immediately.
This is a Firefox, Chrome, and Opera extension that encrypts communications with websites thus making your browsing more secure.
Content
This is an online petition resource that can help organizations advance their cause and bring new supporters together.
Sharing and embedding online maps can be helpful for non-profits as it allows them to review organizational data geographically. Mapme is a good web-based platform for creating, and sharing such maps.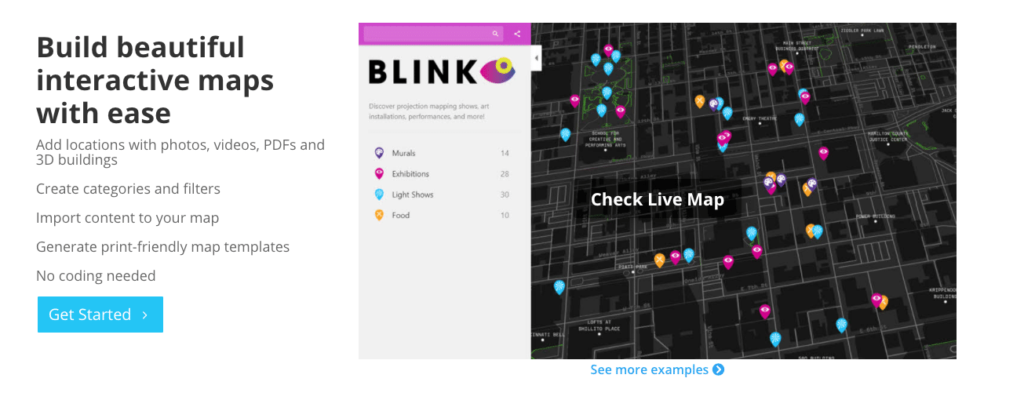 This is a popular PowerPoint sharing site used for creating decks about organizations and for call-to-action presentations. You might want to consider it for your next speaking engagement.
viralsweep is a contest platform that gives you the ability to start and manage contents online.
Event Management
This resource is great for fundraising events. It allows user to create event ticketing and registration pages that look professional.
GoToWebinar helps organizations host webinars with VOIP audio or toll free numbers, polls, analytics, and recording.
This service helps people meet in-person. For small, grass roots organizations it can be a handy tool to mobilize people for local events.


Idealist can help your organization find volunteers. The resource has registered over 88,000 volunteers around the world.
This allows people and causes to connect and has become a popular Internet recruiting tool for over 70,000 non-profit organizations.
Marketing
29. Pimp My Cause (pimpmycause.org)
This platform brings causes and marketers together to elevate initiatives. The marketers include, public relations specialists, graphic designers, advertisers, and web developers.
Nonprofit CRM
This nonprofit CRM gives you simple contact management tailored to your unique programs and data. All activity related to your nonprofit's contacts are stored in one place giving you a complete history of your relationship with each contact with just one click.