Nonprofits are often so busy looking at how to further their mission, they overlook the opportunity to streamline their programs or operations. Improving efficiency through nonprofit management software can speed up processes, reduce frustration and give team members much-needed time to focus on bigger challenges. 
So why not throw away those excel sheets (not all of them!) and consider investing in nonprofit software?
We've developed a comprehensive list of nonprofit software programs you might find useful (including free nonprofit software). From donor management platforms to accounting and fundraising software solutions – we've got you covered!
Our list of nonprofit software options includes solutions that were designed for nonprofits as well as tools useful for all organizations. We also discovered a number of mission-aligned companies that offer free nonprofit software or free versions for nonprofits – this will help you access great professional tools without budgetary constraints.
To access the list, click on a category of nonprofit software you're currently looking for:
Nonprofit Fundraising Software Solutions
Nonprofit fundraising software can help refocus your energies on building partnerships and engaging donors – rather than spending time on paperwork. Automate payments, track donations, run campaigns and send out timely messages with the nonprofit fundraising software tools listed here.

1. Sumac Nonprofit CRM is a powerful CRM that includes incredible fundraising capabilities, including customizable donation pages, automatic receipts, and real-time dashboards that help you visualize the success of your campaigns. You can manage contacts, report on key metrics, track donors and automate repetitive processes. Sumac also includes add-ons for donor engagement and easily integrates with your existing software systems. 
2. DonorPerfect is a donor management platform and CRM that includes crowdfunding and auction software you can use to raise money and promote your fundraising events. DonorPerfect's free mobile app for iOS also allows for mobile bidding. What's great about DonorPerfect is that it includes a host of applications that take care of all your nonprofit's needs including multi-channel donor outreach, donation processing, reporting and analytics and a program to manage onsite and virtual fundraising events. Pricing for the donor management platform starts at $99/month and is based on a sliding scale that's dependent on the number of donor profiles stored.


3. Qgiv is one of the best fundraising software solutions designed for nonprofits, faith-based organizations and political groups. It allows users to process charitable donations, major gifts and event registrations. The platform also offers nonprofits access to auction software, text fundraising, peer-to-peer giving to increase donor engagement. Qgiv pricing is based on the features you choose to use. The basic 'Giving Essentials' package is just $25 per month. Add-ons are charged separately. 

4. Bloomerang is a donor management platform that focuses on donor experience and retention. Users can review donor retention rates and access suggestions for improvement, look at donors' giving history and major gifts (donation processing), as well as current donor engagement with a "generosity score". There is also a Bloomerang Academy where free instructional classes are offered. There are several different price levels to choose from that are calculated according to the number of records. Pricing for Bloomerang starts at $119.00 per month.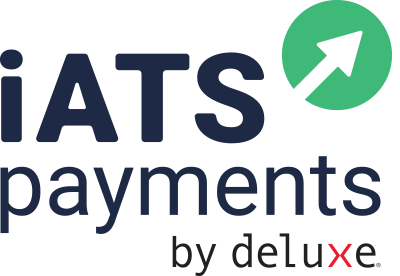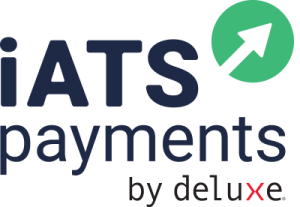 5. iATS (International Automated Transaction Services) is a donation processing software solely focused on the nonprofit sector. It has over 14,000 nonprofit clients across the globe and accepts all major credit cards. iATS also includes online donation forms to collect donor data and make processing donations easier. The iATS PCI Smart Program helps nonprofits validate PCI compliance and avoid security breaches. Rates for credit card donation processing range from 2.49% to 3.2%.

6. GoFundMe Charity Fundraising is a donation software to help nonprofits track donations. The platform offers tools that enable your organization to raise funds, run fundraising events, conduct prospect research, track donors and gather important data on your campaign efforts. While there is no subscription fee for this platform. The processing fee is 2.2% plus $0.30 per transaction.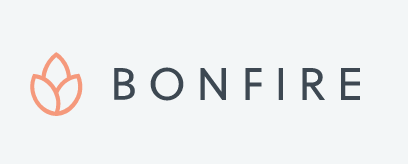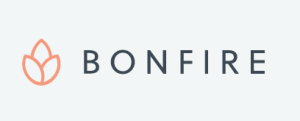 7. Bonfire is a fundraising site that allows you to create an online shop to sell branded t-shirts and raise money for your cause. You can either upload artwork or design a t-shirt right on the Bonfire site. You can then spread the word about your t-shirt sale on social media channels and other donor communications channels (like direct mail), while Bonfire takes care of the rest, including printing and shipping. There is a calculator on the fundraising site that will tell you how much you will pay for each shirt along with the amount of money raised. This is calculated based on the number of t-shirts you sell.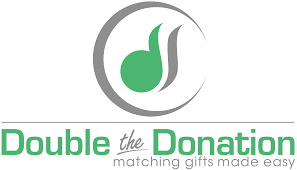 8. Double the Donation is a corporate employee matching gift management software. It includes various tools that allow you to integrate matching gifts into any fundraising plans you have and will even help you attract new donors. Double the Donation's 360MatchPro integrates with every major donation form, peer-to-peer tool, and CRM, plus 70+ others. The nonprofit software offers a 14-day free trial period and if you like it there are two pricing plans to choose from starting at $999 annually.
9. Blackbaud Raiser's Edge NXT is the first truly comprehensive cloud-based fundraising and donor management software solution built specifically for charities and the entire social good community. The donation software helps you attract new donors, improve donor engagement through powerful reporting and analytics and centralizes contact and donor data using demographic-based search fields. It also includes auction software as an add-on. The pricing is customized and only available on request. 


10. Donately brands itself as a "secret weapon" for collecting donations online. The donor management software was created to assist churches, schools, and nonprofits to manage online giving, connect tools, and multiply online revenue. It also offers customizable online donation forms that can be embedded into your nonprofit website. Donately also has a text messaging component for quick donor communications and donation processing. The start-up level for Donately is free to begin with, but for added capabilities there are pricing plans that range from $15 to $49 per month. You can also opt for a customized pricing plan.

11. Aplos is a company that focuses on nonprofit software to help nonprofits and churches with tasks such as fund accounting, tax preparation, as well as prospect research and donor management. Aplos includes email marketing and donor communication tools to help meet your organization's needs. You can begin using Aplos with a 15-day free trial or sign up for $39 per month.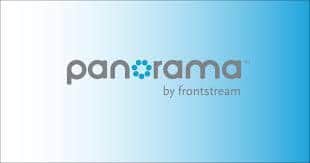 12. Panorama is a fundraising and donation software offered by frontstream. It opens up raising funds through its auction software and online bidding but also helps users manage important activity-based campaigns like walks and runs. You can customize your online events and webinars for multiple locations and participants can personalize their own fundraising pages. Pricing starts at $975/year.

13. Funraise allows organizations of all sizes to create a fundraising website and most aspects of the fundraising process with its series of products that include ticketing for events, CRM, donor communications and data visualization and revenue management. Funraise has a free plan but pricing varies for additional capabilities as it is strictly based on the customized you choose.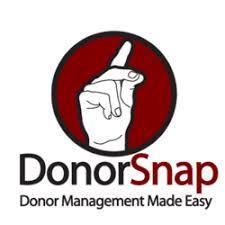 14. DonorSnap is a donation management software known for its simplicity. It allows you to collect online donations and carry out all your communications efforts on a central hub. It also integrates calendars, e-mail, and QuickBooks enterprise. Users can create different forms and import donor data, giving history and other information from existing records in a snap. Pricing is based on the number of donor profiles and contacts you add to the platform. It starts from $39 per month. There is also a site setup fee of $200 for setup, 4 hours of data conversion, and private training.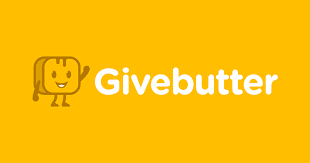 15. Givebutter was established in 2016 and is growing in part due to ease of use. It has become a-go-to fundraising platform for student organizations, chapter organizations, sports teams and very small nonprofits. With Givebutter you can collect donations, organize events, and sell tickets. They even have a new auction software to meet every organization's needs. You can use Givebutter for free because of the optional tips they receive from your best donors. If you do not want this feature enabled you will pay a small percentage for processing. Givebutter also charges 2.9%+30c for donation processing – but claims 95% of donors cover this amount.


16. FundRazr is a Canadian crowdfunding site designed for nonprofits, companies and individuals. It offers corporate and clients crowdfunding as a service, allowing companies to host fundraising campaigns on their own websites under their own brands, as opposed to under the FundRazr name. FundRazr promises to deliver an exceptional donor experience with wishlists, flexible funding options and great social media capabilities. It's free to sign up (at the basic level)!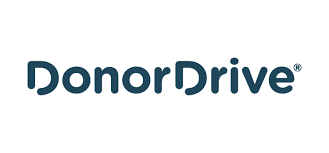 17. DonorDrive is focused on peer-to-peer fundraising for medium and large nonprofits. It has a dedicated fundraising motivation engine that enables you to communicate with donors through tweets and text messages. The platform is known for its strong customer service. An entry level set-up fee is required.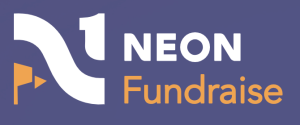 18.Neon Fundraise includes a full suite of features such as campaign management, donor management, prospect management, CRM, and donor-friendly mobile giving. It has an easy check-in system and reviewers say creating fundraising pages is simple. It also offers a suite of tools for international fundraising and includes a free trial for new users.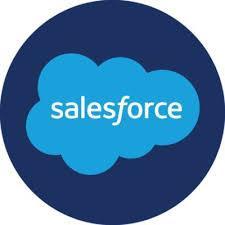 19. Salesforce Nonprofit Success Pack  is Salesforce redesigned with nonprofits in mind. It uses the power of the Salesforce CRM that allows your nonprofit to connect freely with supporters, stores donor data and helps manage your income streams, inbound grants, and programs in one place. You can create donor profiles, automate photos and messages, and even plan your next event, virtual webinar or speaking engagement. The first 10 subscriptions to Salesforce products are free as part of Salesforce's Power of Us program for nonprofits.

20. Blueutopia is a CRM, Donor Management, Advocacy, Fundraising, Communication, and Compliance Reporting platform for progressive causes and campaigns. It's primarily used by political campaigns and nonprofits. Tools also include data management, compliance, and a detailed tracking system. Pricing is based on the number of supporters. The core CRM is free for up to 100 supporters and prices are as low as $10/month for 2500 supporters. The donor management system and finance and compliance are charged separately.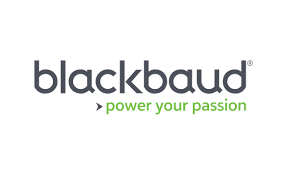 21. Blackbaud is a cloud software company that is focused on social good. It offers a host of nonprofit software solutions that has a number of key fundraising features including, donor, gift-matching and grant management, CSR and employee engagement programs. It also handles pledge and alumni management. Blackbaud's integrated multichannel messaging means you can reach new supporters and existing ones at the same time. Contact Blackbaud for pricing details.

22. Developed in Australia, Funraisin is a P2P fundraising platform and community fundraising tool that includes special branding tools like branded sites, marketing tools, ticketing and Facebook Fundraising. Funraisin is known for supporting DIY fundraising. To use Funraisin, you pay a one time fee, which is dependent on the country you live in. They're great for international fundraisers.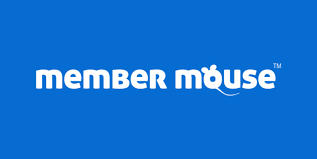 23. MemberMouse  is a WordPress membership plugin that you can integrate with any WordPress site. With MemberMouse you are able to upsell to members or automatically downsell to those who want to cancel. Sell products, subscriptions or memberships and automate customer service. While there is no free version of MemberMouse, there is a free trial and the starting price is just under $20 per month.
24. Partner DMS is a Donation Management Software by Silent Partner. It's one of the best donor management platforms for mid-sized nonprofits. Its specific features include donation processing, receipting, and reporting as well as marketing and communications. The fundraising software works seamlessly with other organizational applications, making  fundraising and administrative tasks easy to take care of. Silent Partner has a reputation for excellent email and phone support. What's more it's 100% IRS/CRA-compliant.
Now you've taken a look at these fundraising software platforms, you might want to check out this list of virtual fundraising ideas for nonprofits that will give your fundraising a boost! 
Case Management Software
Nonprofit donor management software primarily caters to the needs of donors. But if you're looking to engage volunteers, manage staff and donors, investing in case management nonprofit software is a good idea. It will help your organization track individual cases, collaborate easily with donors and volunteers, spot trends and analyze success.

25. Exponent Case Management is a case management application designed for Human Services organizations. Exponent provides a complete 360° view of your client's journey across your organization. Their advanced workflows are based on programmatic goals and milestones that ensure that no client slips through the cracks. The platform includes intake, assessment, case records, service tracking, referral tracking, outcomes reporting and much more. Exponent offers a free trial.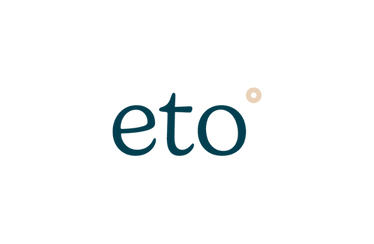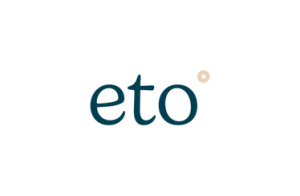 26. ETO Software (Efforts to Outcomes) was developed for large multi-faceted nonprofits requiring comprehensive outcome tools. Aside from case management, the ETO system can handle multiple partners, has compliance/best practice configurations, and has a correlations explorer to help you determine the significance of specific data. ETO offers a free trial and has detailed training materials.
27. This is a nonprofit software platform for small organizations that can help with normally time-consuming organizational practices. Wild Apricot can simplify cases and membership management, automate renewals, handle contact records securely, and integrate existing WordPress sites. You can give Wild Apricot a try for free.

28. Apricot is a case management software by Social Solutions that is dedicated to helping organizations reduce paperwork, streamline reporting, and increase efficiency. Apricot is known for its ability to meet customization requests, its easy scheduling function, and strong customer support. Pricing is based on the number of active users at your organization. When you sign up for the service, you are committing to at least a two-year term.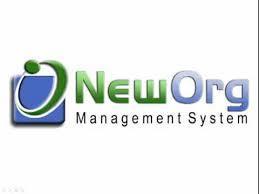 29. This nonprofit case management solution deals with donors and development activities, as well as having tools to assist nonprofits with organizing volunteers and managing financial transactions. NewOrg is known for giving customers a high level of attention without added cost. NewOrg is easily customized for the most complex programs, processes and integrations, dramatically reducing the time your staff spends entering data while providing deep insights that help you organize and thrive. What's more it's HIPAA + PIPEDA compliant. A free trial is available.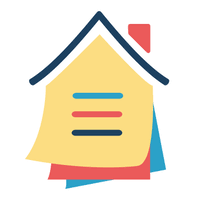 30. Notehouse is a user-friendly way to take notes under various circumstances – donor relations, HR and other small businesses that handle human intake. With notehouse, you can take notes anywhere, share information with team members, and create tags to filter information. Developed by a lawyer, Notehouse prides itself on being secure. You can try Notehouse with its free trial. It starts at $5/user/month but the most popular plan is the "Small Team" at $216 per year.

31. TheraPlatform is a management software designed specifically for therapists and healthcare providers. Its specific features are therapy notes, scheduling, billing, client relations, telehealth, e-claim submissions, and video conferencing. It also offers interactive apps. TheraPlatform's basic plan is about $39 per month and it offers a 30-day free trial.

32. This human services management application supports nonprofits and companies of all sizes but mCase representatives state that they specialize in large, complex organizations. The mCase tools are designed to meet your company's specific needs. mCase has robust privacy and security controls to store sensitive financial data. With mCase you can get in-person or online training and there is a strong support team that works 24/7. For pricing details contact mCase.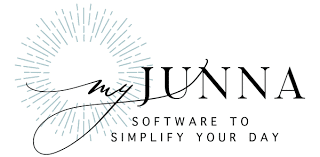 33. MyJunna is classified as a care management software. Geriatric Managers, Care Coordinators, Elderly Care Managers, and Field Care Workers use it to track patient notes, organize tasks, and schedule caregivers. MyJunna includes a personal resource section where all your contact information can be stored as you make connections. It costs close to $100  per month but as the number of users go up, the amount decreases.

34. CommunityOS by VisionLink is a nonprofit software system that humanitarian organizations use to coordinate services and help people in need. They specialize in catering to food pantries, faith-based organizations, aging services agencies, school systems and refugee programs. It gives each of these types of organizations tools that are customized to meet their unique workflows. To get started and learn about pricing, call or email VisionLink.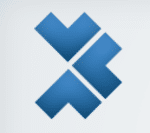 35. Virtual Case Manager (VCM) is a shared database developed for social and community agencies. It allows for shared client case notes and records for individuals who receive support from the agencies in the VCM network. It helps reduce unnecessary duplication of services and can provide more coordinated services to those in need. VCM offers a 15-day free trial.

36. One of the most popular Sumac nonprofit CRM add-ons is case management. Their nonprofit case management add-on helps streamline service and operations of a nonprofit daily, increases the accuracy of client information, and assists with tasks like client intake and assessment. Easy to make action plans for each client and track the time spent by case workers. Demos of add-ons available for free.
Confused about which platform to select? Check out this blog on 10 must-have features for human services to help you make an informed decision!
Donor, Membership and Contact Management Software
Nonprofit donor management software helps you manage all aspects of donor behavior and fundraising. Streamline your fundraising goals, identify gaps and grow your donor database with this nonprofit software. Many features work similarly to a nonprofit CRM software, making sure you keep donors engaged. Smaller fundraising teams can effectively manage multiple donors with nonprofit donor management software. If you're looking for more donor management tools – check out Sumac's top 50 nonprofit donor management software solutions.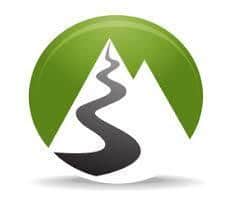 37. TrailBlazer is a nonprofit software that allows organizations to target the best donors for your organization's needs. It also helps nonprofits maintain donor relationships, deal with pledges, as well as maintain finances. The beauty of TrailBlazer is that it tracks all of the outreach, centralizing it, so you know what fundraising efforts were directed at each donor. You can opt for a demo and pricing starts at $50/month.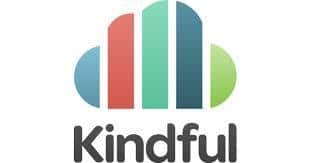 38. With Kindful you get an online fundraising and donor management system specifically for your growing nonprofit. Kindful has a recurring donation option that enables you to automatically accept donations from regular donors from time to time. If your organization has complex data, a Kindful representative will assist you in inputting donor data. Pricing is based on the number of contracts you have and begins at about $119 per month for 1000 users.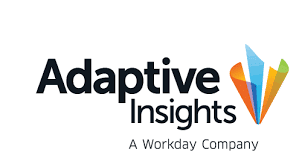 39. Adaptive Insights is a helpful tool for various business sectors, as well as nonprofits. It allows users to plan revenue and expenses, manage cash flow and even measure the impact of projects. The goal of Adaptive Insights is to help you maximize profitability. The system does include a free trial. Pricing is customized so you have to reach out to Workday Company for a specific quote.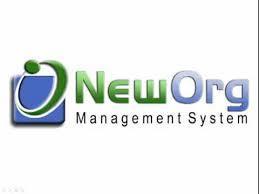 40. This nonprofit case management solution deals with donors and development activities, as well as having tools to assist nonprofits with organizing volunteers and managing financial transactions. NewOrg is known for giving customers a high level of attention without added cost. NewOrg is easily customized for the most complex programs, processes and integrations, dramatically reducing the time your staff spends entering data while providing deep insights that help you organize and thrive. What's more it's HIPAA + PIPEDA compliant. A free trial is available.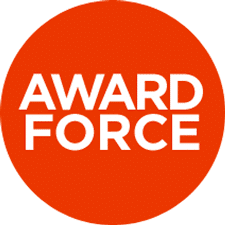 41. Award Force is an award management software that provides users with the ability to run programs with unlimited entrants, categories, and submissions. The system allows you to get the public vote, leverage judges, and run qualifying rounds. You can provide participants with online entry, and judges with a way to track their progress, as well as communicate with other judges. Award Force also accepts online payments. The starting price is $1,500 per year.

42. BasicFunder Donor Software is designed for essential donation management. It allows for simple data entry, has built-in reports, thank-you and appeal direct mail letters, and donor-tracking features. It was created as an affordable solution for small to mid-sized nonprofits. BasicFunder pricing begins at $249, as a one-time payment.

43. Keela is a donor relationship solution that includes an eblast builder, scheduler and tracking system to strengthen connections with donors. Keela has a central location for each interaction you have with a particular contact, saving you time when it comes to retrieving information. You can try Keela for free. At the starter level, (Grassroots), Keela is $159 per month for 2500 contacts.
44. GlueUp is a CRM platform that helps you build and grow your donor community through events, memberships, and other digital tools. With Glueup you can automate repetitive tasks and error-prone workflows. It allows for complex functionalities, while still being easy-to-use for everyone. Pricing starts at $125 per month, but you'll need to request an exact quote.

45. Member365 s a software solution for member-based organizations. It allows you to handle all aspects of member engagement, including events, email marketing and fundraising, as well as membership renewal. Through Member365 your members can join forums to communicate with other members. The monthly subscription fee begins at $249 for 2000 contacts.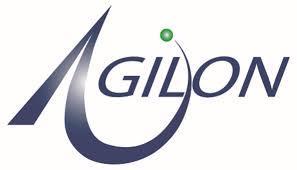 46. Agilon is a comprehensive donor management and CRM solution that allows nonprofits to organize donors, alumni, board members and corporate partners. The scalability of Agilon tends to attract top-tier organizations. For instance, if you have hundreds of fundraisers in multiple locations, Agilon can help you organize them in a simple, accessible way. Contact Agilon for pricing.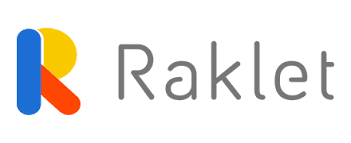 47. The Raklet software is designed to handle event ticketing, fundraising and nonprofit membership management. The all-in-one platform heavily focuses on contacts, messages, and payment solutions. The system has automatic tracking for payments, lists your debtor members, and sends reminders to members. You can use Raklet for free. Paid plans begin at $49 for 1000 contacts.
48. Neon CRM offers relationship, volunteer and grant management. It comes with integrated social media and segmentation tools. You can also build websites with Neon CRM. Many organizations use this platform for planning conferences, workshops and seminars. The basic Neon CRM plan costs about $99 per month.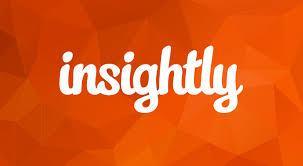 49. Insightly brings marketing and project management together in one single nonprofit software. You can organize customers, partners, vendors, and suppliers with Insightly. This CRM gives users peace-of-mind because it can keep track of important dates and data. It allows for mass email through integration with MailChimp. Insightly offers multiple pricing options for it's different solutions – the basic plan that includes all solutions costs $349/month – but individual software is about $29-50/month.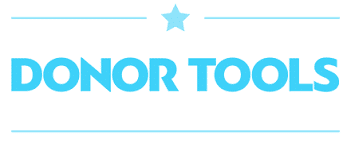 50. Donor Tools Software enables you to track fundraising contributions from multiple donors. Donations are processed through PayPal and automatically logged. You can generate simple donation tracking reports and integrate Quickbooks for accounting and tax reports. Donor Tools pricing starts around $39 per month but there is a free trial too.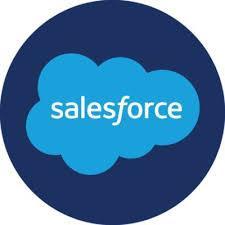 51. Salesforce Customer Relations Management software is known for excelling at workflow automation. It makes common processes, such as sending email easier, tracking programs, tracking outcomes, as well as fundraising. The Salesforce AppExchange extends the system's functionality. The cost of Salesforce CRM depends on your membership management software needs but the basic CRM is $75/month.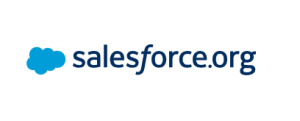 52. Salesforce Nonprofit Success Pack is Salesforce redesigned with nonprofits in mind. It uses the power of the Salesforce CRM that allows your nonprofit to connect freely with supporters, stores donor data and helps manage your income streams, inbound grants, and programs in one place. You can create donor profiles, automate photos and messages, and even plan your next event, virtual webinar or speaking engagement. The first 10 subscriptions to Salesforce products are free as part of Salesforce's Power of Us program for nonprofits.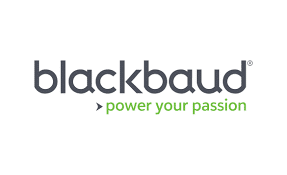 53. Blackbaud's fundraising solutions include donor/relationship management tools that enable your nonprofit to secure life-long connections and gain insight into supporter's lifestyle characteristics. A special advocacy tool can help nonprofits reach more people and convert them into donors. Blackbaud offers a significant amount of training and support. Contact Blackbaud for pricing details.

54. YourMembership by community brands is a comprehensive membership software solution. With YourMembership it is easy to monitor members, perform every day administrative tasks, and track details, such as demographic data and interactions with constituents. It also generates handy member reports. Contact YourMembership for pricing.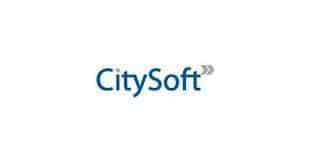 55. CitySoft Community Enterprise is software that enables organizations to manage membership in a simplified manner. Online organization and individual member registration and tracking can be set up in just a few minutes. It comes with a helpful profile management tracking tool and members-only content access so members can access valuable information. Additional organizational tools are available. Pricing starts at about $50-75 per month for smaller nonprofits.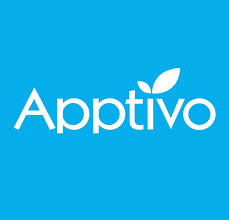 56. Apptivo CRM app is used by businesses and nonprofits to manage accounts and relationships. It was created to help small nonprofits compete with larger organizations. Many people use the tools that allow them to quickly handle customer account storage and communicate directly with customers. Apptivo offers a 30-day free trial after which you can pay as low as $10/month for their CRM.
57. Originally designed to provide contract management tools to business owners, Agiloft began offering nonprofits the ability to automate contract management and simplify the process of maintaining an audit trail. Agiloft includes templates, approval workflow, automated notifications, integration with other systems, as well as built-in AI. Contact Agiloft for pricing details.
58. Sumac Memberships is a complete memberships management software that seamlessly integrates your membership records, renewals, payments, and processing in one place to help you grow your membership program. The solution comes with web forms, and automatic renewals and can even help with volunteer Management, grants, and prospect research. Subscriptions start at $99/month.
Volunteer Management and HR Software
Volunteer and HR solutions are a type of nonprofit database software that helps manage staff, volunteers and enables collaboration between the two. Automate HR processes, share workplace policies and ensure your volunteers stay engaged by building personal connections through these nonprofit software tools.
59. Boardable is a solution that is focused on board management. It allows organizers to create polls to gain input from members ahead of meetings or hold votes remotely and keep board members connected to the organization. Calendar integration makes it user-friendly and it is easy to track tasks. There is a free version but paid plans start at $17.99/user/ month.
60. Onboard is board meeting software and was created for people with limited experience with technology. It includes messaging to initiate individual or group conversations, note-taking, a secure voting and approval function, unlimited resource folders, as well as board survey tools. Onboard synchronizes data between digital devices, including iPads, cell phones, and personal computers. Onboard offers a free trial. Pricing is given upon request.

61. Slack  is a platform that replaces email and allows for an easy way to track conversations pertaining to specific projects. It allows you to choose which conversations are most important and which can wait. You can centralize your work by connecting with apps and integrations, use slack calls to connect with people, and connect your slack workspace with another company's workspace through slack "share a channel." Slack offers a free plan and two affordable paid plans.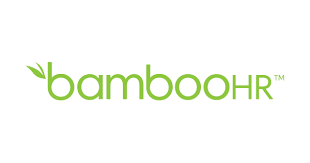 62. BambooHR automates all HR practices. It covers everything from managing HR activities like hiring and onboarding to data analytics, and workplace culture. There are also features to deal with audit trailing, payroll, benefits and company branding. Access is through mobile apps. Pricing is based on the number of users. Contact BambooHR for a pricing quote.


63. Zoho People overs everything from onboarding and attendance management to appraisals and time tracking. Expense management tools help promote efficiency while case management keeps inquiries organized and your inbox less cluttered. There is a free version of Zoho People; however, for under $1.00 per year, per user you can use added features.
64. Gusto is a software with a variety of HR features, including payroll, benefits, and compliance. It offers employee overviews, as well as on-boarding tools for new hires. Automated tax tools, time-off requests and attendance, along with benefits assistance are merged into the software. Gusto offers a one-month free trial. After that, plans are available starting at about $40 per month plus $6 per person, per month.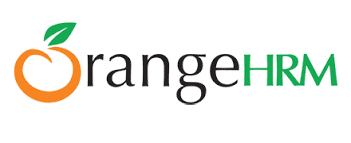 65. OrangeHRM  is a user-friendly and scalable human resource management solution. It is considered suitable for businesses and nonprofits of all sizes. The solution is free for small nonprofits because of its open-source format, but you will need to contact sales for exact pricing for your organization. It handles administrative workflow, performance, recruitment, attendance, travel and expense tracking, as well as leave/time off and succession planning.

66. WebHR accommodates all aspects of human resources from hiring to retiring. It is known for helping companies get their HR departments organized in their infancy and designed to assist businesses when they go through a growth spurt. The system integrates with Quickbooks enterprise and other payroll systems. Pricing is based on the number of active employees but starts at just $2 per employee, per month for basic features. Every add-on feature after this costs another $2.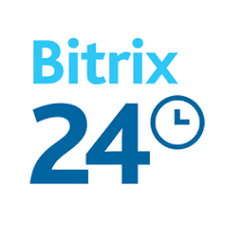 67. Britix24 is a software that allows users to manage contacts, communicate, and collaborate. You can get started with the free platform anytime by registering for an account and inviting people to connect. From there you can keep track of tasks and work together to move a project forward. Bitrix24 includes virtual telephone calling.  You can use up to 5GB of data free, after which you'll need to pay. Paid plans start from $49/month for 5 users.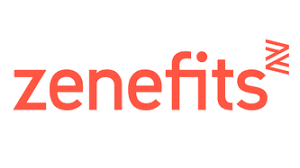 68. Zenefits is an HR management platform that includes tools for payroll, benefits, as well as time and scheduling. It supports a number of handy integrations/apps, such as JazzHR, which is a recruiting app; Asana, the team tracking app; Salesforce and Slack. Zenefits starts at $16 per month, per employee.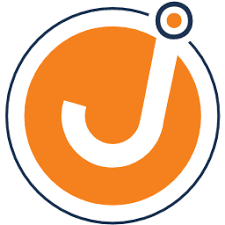 69. Jorani is a leave and overtime work management system designed for small organizations. Its features include leave request approval workflow, overtime approval workflow, and leave balance reporting. It provides multiple calendar views and is available in several different languages. Jorani is free to use.

70. VolunteerLocal is a cloud-based volunteer scheduling, registration, and communications application that helps nonprofits and volunteer organizations organize and work with volunteers. It has a handy online check-in section. With real-time reporting requirements, users can review jobs and administrators can make adjustments for allowing access to information. VolunteerLocal pricing starts from $600/year. You can also pay $200 per event.


71. Deputy  is a time tracking and schedule manager solution. With Deputy, organizations can schedule and share instant updates via web and phone, as well as record timesheets and attendance to make payroll easier. The solution also includes leave management, as well as a Time Clock app. There is a 30-day free trial after which you pay $3.50/user/month for basic scheduling or time attendance features.


72. Zoho recruit is a cloud-based applicant tracking system. Staffing agencies, Corporate Human Resource Departments, and even temporary staffing agencies can benefit from the hiring tools Zoho offers, including talent sourcing, background checking, pre-screening assessments, and customizing career pages. Zoho offers a free version after which you pay about $15 per user per month.

73. Timesheets is a time-tracker that can be used by any business big or small. It can be used to track time for billing or payroll with GPS or other security tools. Timesheets will also help you develop detailed reports, incorporate electronic signatures, and establish easy expense tracking. There is a free version for freelancers or single users. Nonprofits pay $4.40/per user.
Learn how to manage your staff and volunteers more effectively by checking out these best practices for onboarding – which include onboarding checklists! 
Event Planning Software
If your organization raises significant funds from events, you could benefit from getting nonprofit software to plan donor engagement opportunities. Stay organized and on track with tools that can help you book tickets, organize your to-do list, conduct post-event surveys and more. Many of these tools can even be integrated with anonprofit CRM software to track your fundraising goals.


74. Trello is a web-based list solution that allows teams to organize events and projects and track what is and isn't complete. Boards, lists, and cards help keep your team on track.  It is a visual way to manage tasks. Easy to learn and use, the Trello platform includes a free version and the paid version starts from $5/user/month.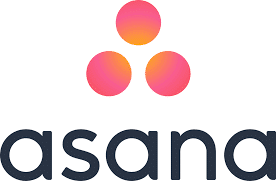 75. Asana is a project management system for completing tasks, whether it be related to events, projects or operations. It allows you to create tasks and assign teams to complete different sections of a project. Asana can be extremely helpful when working on complex projects. You can try Asana for free and there is also a discounted rate for nonprofits.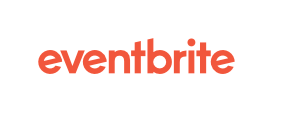 76. Eventbrite  is a popular event management and ticketing website. It allows you to create and promote local events. Eventbrite charges a fee to event organizers for online ticketing, unless the event you are advertising is free. It is often used to plan conferences and workshops as well as fundraisers and commercial events.

77. Wrike  is a project management solution that allows users to set goals and collaborate with team members. A number of templates are available to make the job quicker and easier. It also has a product launch feature, as well as a job candidate tracker just in case you need to add people to your team. Small teams can use Wrike for free.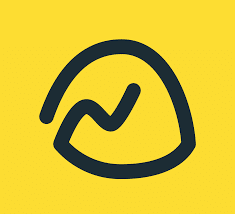 78. Basecamp is a project management solution that promises to save you time. Emails, files, tasks, spreadsheets, chats, and meetings are all neatly organized and easily accessible with Basecamp. Automatic check-in questions help keep everyone working on a project, in-the-know. You can try Basecamp for free.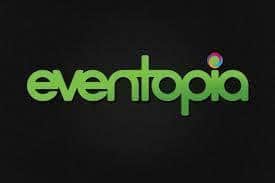 79. Eventopia is a ticketing platform that allows users to sell and manage their events. Features include, a web-based box office, a layaway program, will-call tools, social media integration, and embedding ticket sales into your own website. Contact Eventopia to learn about pricing options.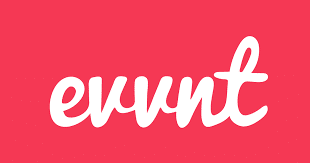 80. Evvnt is an event listing site that can increase your audience outreach with geo-location and category-specific tools. When you submit an event on Evvnt, it is then posted across thousands of event sites. Check out Evvnt for pricing.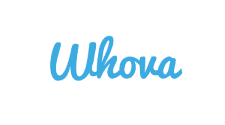 81. Whova is an award-winning event management app that not only enables organizers to promote their events, sell tickets, and check in attendees, it also allows attendees to access all event details. They can also share photos from events with other attendees or share a cab. The Whova registration fee is just 1% with a $0.99 per-ticket fee, but it is capped at $5. Whova attendees can download the app for free, but organizers pay a fee based on the size of the event. Pricing changes depending on the type of event so you'll need to contact Whova for an exact quote.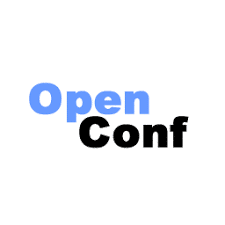 82. OpenConf is a conference management and peer-review software that can be downloaded or accessed through the cloud. It is used by many large organizations, such as General Motors and Hewlett Packard to manage conferences. The software includes submissions, file upload, review, acceptance, program building and more. It is also often used for editing journal articles. OpenConf pricing starts at $250 as a one-time payment.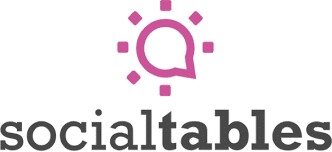 83. Socialtables  is a platform that allows event organizers to collaborate with stakeholders so that they have a living record of what their event will look like from the planning process to the very end. It includes a floor plan manager and attendee check-in apps. Paid plans start at $199/month but you'll need to contact Socialtables for custom package pricing.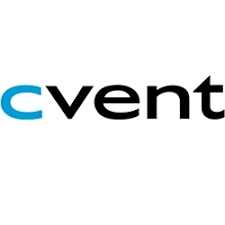 84. Cvent is an all in one event management software that includes a mobile app that can be used to promote events and push notifications to attendees, as well as to conduct surveys to gain insight. It also offers onsite solutions, help with registrations, webinars and integrates with many commonly used software solutions. Cvent offers a free demo.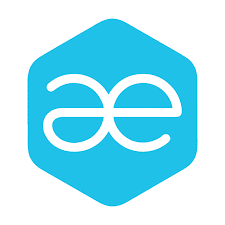 85. Used by event managers and promoters around the world, Allevents.in is a comprehensive event management solution that handles everything from selling tickets online to managing registration, sending out invitations, and tracking event results. Allevents.in is designed according to location. For example, Allevents.in Toronto or Allevents.in Seattle. Contact Allevent.in for pricing.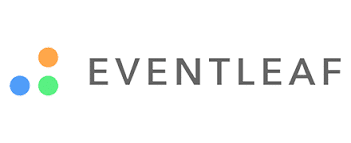 86. Eventleaf is a management solution that is used by organizers to manage all kinds of events, including award shows. It is ideal for online event registrations and creating badges and tracking people at events. You can even pull information from driver's licenses and create badges on-site. The solution is appropriate for organizations that run multiple events and even has a mobile app. Eventleaf has a free starter plan. The most basic paid plan costs $1/attendee.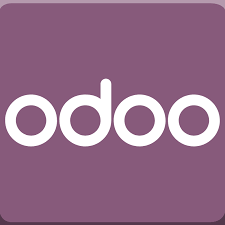 87. Odoo Events is not only an events management solution, it is also a business solution. It includes sales, inventory, and accounting tools. It integrates several apps so that you can handle events of all sizes, get sponsors, build attractive email campaigns, and create websites. You can try it for free, but the plans are based on the number of users and what apps you want to include.
Now you've got your event management software sorted, take a look at these great fundraising ideas you can try today! 
Design Software
Investing in good design can be critical to achieving your fundraising goals. Check out these design tools that can elevate your organization's marketing. Use your new materials on your nonprofit fundraising software to target donors and watch those funds grow!
88. Canva  is a widely used graphic design solution that allows you to create professional looking images using a simple drag-and-drop format. It gives you access to photos, vector images, fonts and graphics. It is used by professional graphic artists, as well as non-designers. You can use it for web and print. Nonprofits can apply for a free Canva subscription.
89. Adobe Express allows you to create graphics, web pages, and short videos. Available on the web and on mobile, you can instantly share your images and videos with the world. An individual account with Adobe Express is just under $10 per month.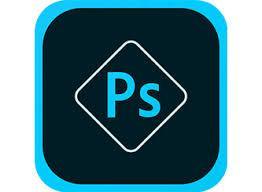 90. Adobe Photoshop Express is an app on iOS, Android, and Windows phones and tablets that allows you to edit images and create collages. With this solution you can enhance images, add borders and text, straighten images, as well as add watermarks. Adobe Photoshop Express is free.


91. CorelDraw Vector is a design solution for graphic designers and web designers. It boasts advanced editing tools and is said to be highly customizable. It has a very user-friendly tool with intuitive, powerful features and allows you to save your projects to the cloud and access them anywhere. There is a free trial for 15 days.

92. Vectr is a commonly used vector graphics editing program that's free. Users can create and edit vector graphics and save them in various formats, including EPS, PDF, WMF, and VML. The solution has collaborative capabilities, so you can share and work on a project with multiple users. It also has advanced features, such as clipart designs and backgrounds.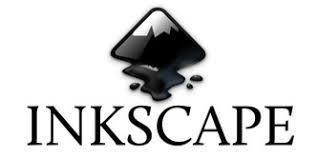 93. Inkscape is a free vector graphics editor that allows you to create or edit illustrations, diagrams, line art, charts, logos, business cards, icons, and even book covers. Inkscape also allows you to create and edit complex paintings. It's known to produce high quality colors and it has a lot of detail parameters.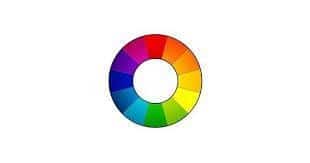 94. RawTherapee is a raw photo processing software that you can use for free. It was created so that you can develop raw files from a wide range of digital cameras. It can be used by amateur or professional photographers. RawTherapee has a Forum where people can discuss projects and share tips. An online RawTherapee encyclopedia called RawPedia allows you to learn about all aspects of the system.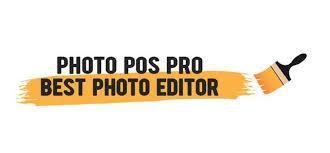 95. Photo Pos Pro is a free photo editor. It includes two different interfaces; one for beginners and one for pros. There is a large selection of  filters and effects that can be added. The company also delivers some additional digital photography utilities and privacy applications.

96. Krita is a free, open-source painting program that is used for concept art, illustrations and comics. It also includes an animation interface. The Krita system offers brush stabilizers for anyone who might have a shaky hand and allows you to add text to your artwork.


97. Pixlr  is an AI-powered photo editor that allows you to edit photos, touch up photos and even scribble on your photos using an easy drawing tool. It includes multiple effects like mosaic and glamor. You can create new images, upload images, or get images straight from a URL location. Pixlr is free to use.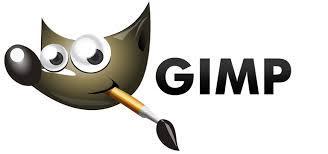 98. GIMP is a free, open-source image manipulation program that will run on just about any computer. With GIMP you can retouch or restore images, produce icons, and integrate other free software design programs, such as Inkscape, to develop aesthetically pleasing projects.
99. SketchUp is a 3D modeling computer program that can be used for the following applications: interior design, landscape architecture, civil and mechanical engineering, building architecture, as well as film and video game design. You can see projects on the site before it's completely built thanks to SketchUp's virtual placement. Beyond the free version, SketchUp begins at just under $300 per year but offers a discounted rate for nonprofits.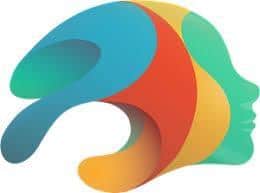 100. Daz Studio  is an application that allows users to create and render 3D scenes and models. Daz includes both images and video. It also features realistic human figures, dress modeling, facial expression interface, and morphing capabilities. You can try Daz for free before getting a quote for your specific project.

101. Blender is a free and open-source 3D graphics software solution that can be used for animated films, art, 3D printed models, visual effects, motion graphics and computer games. The Blender library carries a ton of elements, including humans, animals, eyes, trees, and natural resources.


102. Google Charts is a web service that allows you to create graphical charts. As a user all you have to do is supply data and formatting information and Google will create an image of a chart for you. Google Charts is free and offers many different types of charts.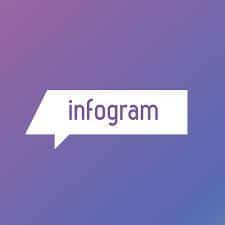 103. Infogram  is a web-based platform that is focused on data and infographics visualization. People who use Infogram, share digital charts, infographics and maps. With Infogram you can set objects to zoom, bounce, fade or slide into your work. Many people use it to create beautiful visuals for social media. An analytics feature can track how many people looked at and shared your product. There is a free plan and the paid version starts at $19/month.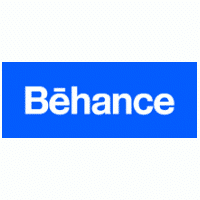 104. Behance is an online platform offered by Adobe to help people showcase their creative work. Users showcase their work through profiles that include projects, such as images, video and other digital content. Behance members can follow your profile. Curators look at the best work and feature it in a special online gallery called, "Curated Galleries". There is a free version with limited design and the paid plans start at about $10 per month.

105. Dribbble is both a self-promotion and a networking platform created for digital designers and organizations looking for designers. It acts as a design work portfolio so you can share your work online. Many designers use Dribbble to attain new projects, while organizations, including non-profits use it for high-quality, reasonably priced work they need done. Pricing varies so contact Dribbble directly.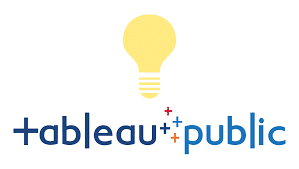 106. Tableau Public is a free platform by Salesforce that allows anyone to publish interactive data to the web. Visuals that have been published to Tableau Public can be embedded into web pages, blogs, social media or email. Tableau Public has an extensive library of visualizations you can choose from.


107. Piktochart is a well-established web-based infographics system which enables users to create beautiful graphics and visuals without having to be a graphic artist. With Piktochart you can choose from various themed templates. You can also enrich your content by inserting YouTube videos. Piktochart offers non-profit pricing at just under $40 US per year.
Email Marketing Software
Along with a nonprofit database software, investing in email marketing can really help grow your donor base. Managing thousands of emails on an excel sheet can be incredibly frustrating and email marketing software helps you design emails and provides analytics to help improve future campaigns. Don't forget to integrate this with your nonprofit donor management software to gain insights on individual donor behavior and giving capacity.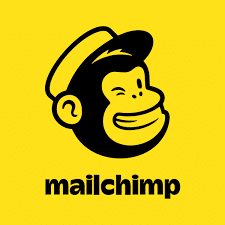 108. MailChimp is a marketing automation and email marketing platform. It has an easy to use interface that allows you to promote your business through email, social media, landing pages, postcards and more. It is one of the largest automation platforms and includes a free plan. Many users like the simplicity of setting up e-blasts and the ability to create appealing newsletters. The standard Mailchimp plan costs $8/month.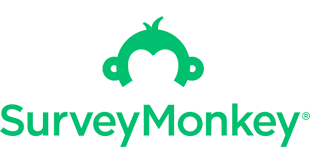 109. SurveyMonkey is a popular cloud-based software that allows you to take surveys/polls online. You can collect in-depth research about a specific market, gain customer feedback, or do a quick poll among customers or employees. You can customize the structure of your survey and export data results to share with others. SurveyMonkey includes a question bank to assist you. Pricing for businesses starts at $27 per month.

110. Alchemer Survey is a survey system for enterprise clients that includes the creation of forms, quizzes and surveys. The system can handle a wide number of tasks, especially through custom coding. Alchemer can accommodate incentives, such as gift cards given to those who complete a survey. Plans start from $55/month.


111. TinyLetter  is an offshoot of MailChimp that makes it quick and easy to create an attractive newsletter. It uses a simple interface to help you set up an email newsletter and share it with subscribers. With TinyLetter it is super easy to embed code so you can publicize your newsletter on your company website. It also has a "payment option" for subscribers that you want to pay for your newsletter. TinyLetter is free.


112. EmailOctopus  is an easy to use email marketing platform that includes templates so you can send professional looking messages. You can also upload your own templates or build new ones using a simple drag and drop editor. EmailOctopus integrates with applications, such as Salesforce, Eventbrite, and SurveyMonkey. You can try EmailOctopus for free and basic plans start at $8/month.
113. Benchmark Email is a mass email program that uses a simple drag and drop interface that allows you to make edits directly in your email so you can see your messages develop. It includes a photo editor and the ability to add stickers or effects to your emails. It also has a code editor for tech-savvy individuals. It has a free plan but the paid version starts at $8/month.


114. Mailerlite's email marketing system is designed to help beginners create quick and affordable newsletters, landing pages and sign up forms. It includes a wide variety of newsletter and form options, as well as easy to access reports on present and past campaigns. Mailerlite is available in several different languages. There is a free plan but paid plans, which include extra features, begin at just $9 per month.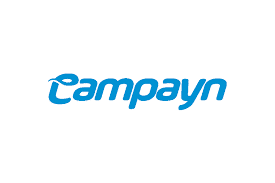 115. Campayn is an email newsletter and marketing platform that includes list segmentation, contact level reporting, as well as ROI tracking. It also has multi-user features that are handy for franchises and organizations with multiple locations. Pricing starts at just under $20 US per month.


116. Mailjet brands itself as an advanced email builder with a strong account management functionality that requires no coding knowledge. You can send transactional and marketing emails from the same platform without having to pay more. Mailjet has a full range of editing tools for custom designing campaigns. You can also display specific content blocks to certain segments or lists, making your approach highly personalized. Mailjet offers a free plan and paid plans start from $15/month.

117. Django Drip is an app for drip campaigns for email using Django's admin interface. It involves sending marketing information to prospects repeatedly in order to gain leads. Unlike some drip systems, you don't have to modify code every time you want to add a new drip to a campaign, you can just use a simple editing feature.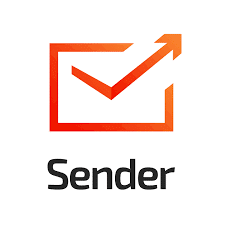 118. Sender allows you to create engaging emails with just a few clicks and it integrates with your e-commerce platform. You can set up Abandoned cart recovery emails, as well as automated workflows based on customer behavior. Sender features advanced analytics tools. You can get started with Sender for free and standard plans start from a little over $8/month.
119. Omnisend is an email marketing automation system that was designed for e-commerce brands. With Omnisend you can create quick, personalized emails, smart segmentation, as well as targeted messages and SMS. It works with all ecommerce platforms, such as Shopify and Bigcommerce. Omnisend offers a free version and paid plans start from $16/month.

120. SendPulse is a multi-channel marketing platform that includes the following features: message automation, messaging to your customer's phones, personalized transactional emails, and personalized messages via messenger with Facebook chatbot. SendPulse offers over 130 templates. This platform is free for up to 500 subscribers after which you pay $6.40/month.

121. HubSpot is a popular marketing and sales software that offers a wide range of marketing, sales, and customer service features. Tools include, lead generation, marketing automation, email tracking, meeting scheduling, customer feedback, as well as tickets. Easy to set up and use, HubSpot does offer some free tools and paid plans with extra features for small teams beginning at $18 per month. Hubspot offers discounted rates for nonprofits.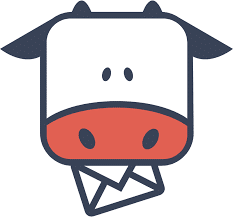 122. MooseSend allows agencies to set up multiple email campaigns and create responsive newsletters. It is built to accommodate start-ups, as well as very large organizations. You can integrate it with Salesforce and Google Contacts, as well as other programs. Known for good customer service, MooseSend has a few different price levels to choose from, including a free plan.

123. SendInBlue is a marketing software that can adjust to each organization's unique needs. Along with being able to handle mass email marketing, it acts as a CRM to track work and customer interaction. It also allows you to set up a personalized chatbox, so your customers immediately recognize that it is you. Getting started is free and basic plans start at $25/month.
124. CleverReach  is a do-it-yourself email marketing tool that allows you to use your own brand domain name to track links, which is helpful for your organization's marketing. You can access 60 ready-made templates or take a basic template and put together your own design on its intuitive builder. CleverReach handles regular campaigns, A/B split testing, RSS campaigns, and follow-up campaigns. It is also GDPR compliant. You can try it for free with paid plans starting at 9 euros/month.

125. Zoho Campaigns can help you create, send, and track email campaigns. Zoho has a detailed campaign management system and sign-up forms that present well on blogs, social media channels, and websites. It is easy to cut and paste HTML content into a template and create newsletters in just a few minutes. There is a free version and pricing plans start at about $5 per month.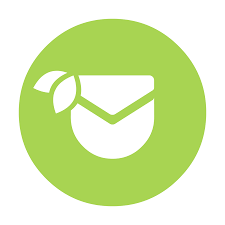 126. FreshMail is an email marketing platform with templates for email messages and newsletters that have been designed by professional artists. You can integrate other applications into FreshMail. Customer service is available 24/7 and you may need it if you plan to integrate other applications such as Google Analytics. FreshMail offers a free trial.
Analytics and Finance Software
Nonprofit fund accounting software can help you easily plan budgets, manage expenses and automates critical accounting and finance processes. Many of these nonprofit software solutions also integrate with nonprofit management software or CRMs – so it's a good idea to check out integration capabilities with existing nonprofit software before selecting a new nonprofit accounting software.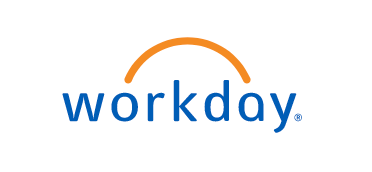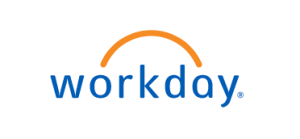 127. Workday, the CPM or Corporate Performance Management solution, helps businesses plan budgets, forecasts, calculations, and manage HR processes and stay up-to-date with accounting standards. Workday has a host of products powered by AI that helps with financial management, payroll management, human capital management and includes an adaptive planning system. It also has extensive accounting features. Contact Workday for pricing.


128. Sage Intacct is a cloud-based business management software that handles everything from billing, budgeting, and planning, to human resource management. Used mainly by small and mid-sized organizations, Intacct is able to automate critical processes and integrate with other systems, including customer relations management systems, payroll, and POS. Reach out to Sage Intacct for pricing.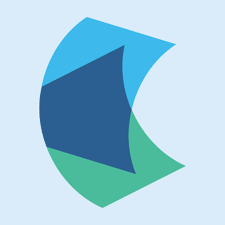 129. Hubdoc takes information for receipts, invoices, or bills and consolidates them in one hub. This means you no longer have to scramble around for various documents. With Hubdoc you can snap a photo of a receipt or bill with an app, scan and upload your documents or email in your documents. Hubdoc makes storing and pulling old docs super simple. Hubdoc costs $12/month, but you can give it a try for free.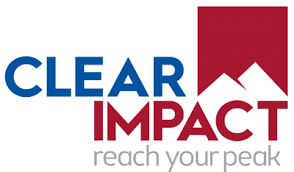 130. Clear Impact Scorecard is a performance management software designed specifically for nonprofits and governments. You can get real-time access to financial data through scorecards, manage actions to improve performance, as well as communicate with internal and external contacts about the big difference you are making. You can give this system a try for free.

131. iwave is a donor research solution that allows nonprofits to identify and gain a clear understanding of who their potential major donors are. The system helps you to  segment individuals based on their tendency to give, develop prospect profiles, generate prospect scores, and access a long list of philanthropic data. iWave costs $3,495.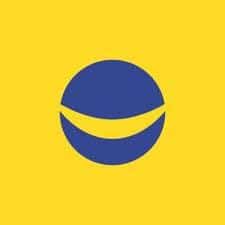 132. Banana Accounting  is accounting software for small organizations and individuals. The platform includes apps for cash manager, income and expense accounting, double-entry accounting, as well as multiple currency accounting. Financial forecasting and invoicing are also part of the system. There is a free version of Banana Accounting after which it costs CHF 69/year.
133. MortarStone is a donor analytics software that was created for faith-based non-profits. It covers advanced reporting and financial resources. Users can evaluate and analyze giving trends, as well as move forward with stewardship plans. MortarStone offers a free trial.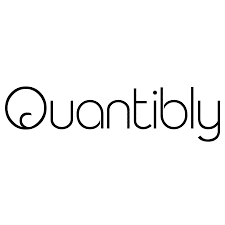 134. Quantibly  is an organizational management system that is suitable for remote teams. It has a highly collaborative interface that can help improve efficiency. It requires very little technical expertise and offers  on-demand financial data for the entire nonprofit lifecycle and help with tax forms. Quantibly has a free plan but the paid version is $14/month. Quantibly donates part of its profit back to the organizations it serves.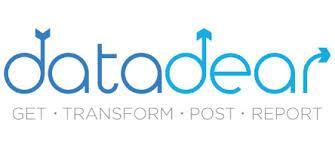 135. DataDear is an Excel add-on for Xero and Quickbooks Accounting system. It is powered by SaaS platform. It allows users to connect their client data in Xero and Quickbooks Online to an Excel spreadsheet. It is a convenient way to create journals, create purchase orders, conduct bank transactions, and handle Excel to push them in Xero.  DataDear offers a free trial.
136. Mint is software that makes managing your finances less chaotic. With Mint you can track your bills, create budgets, get a credit score for free, access alerts when bills are due, track spending, as well as conduct portfolio tracking for investments. Mint is a free software.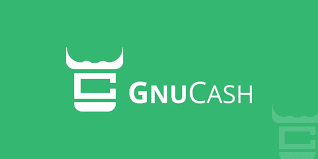 137. GnuCash is a small-business accounting software program that is free. It allows users to track bank accounts, stocks, expenses, and income. Designed to be quick and easy, it also allows you to customize your display to accommodate your style.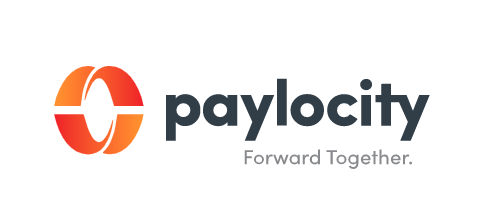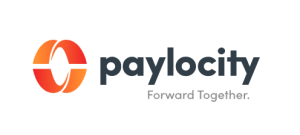 138. Paylocity is a cloud-based product that provides customized payroll and HR solutions.  It features general ledgers, advanced report-writing, as well as other integrations. Paylocity allows users to create custom templates and checklists. Pricing varies depending on an organization's specific needs.


139. Zoho Expense Tracking is a solution that makes expense reporting, connecting credit cards, and streamlining approvals easy. Zoho Expense integrates other financial services and has excellent customization ability. There is a free plan; however adding more features will cost just a few dollars per month.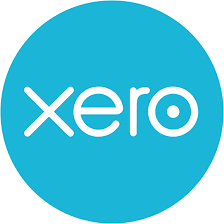 140. Xero is a cloud-based accounting software solution designed for small and medium-sized organizations. It offers a multitude of features, including invoicing, inventory, bank connections, accepting payments, financial reporting, and project management. It also has an easy-to-follow business performance dashboard. The system integrates with over 800 apps. Plans start at about $18 per month.

141. SurePayroll  is a small business payroll solution that simplifies payments and financial reporting. Business users enter employee hours or salary, preview tax deductions, and enter approvals. There is a convenient auto payroll mode for organizations that run the same payroll each pay period. SurePayroll offers newcomers to the system a one-month free trial.


142. Freshbooks  is one of the best nonprofit accounting software used to automate invoicing, expenses and time-tracking. It has a good reputation for serving the needs of small organizations and freelancers. Users are able to customize their brand on documents with a few simple design modification clicks. Freshbooks integrates with a long list of apps including PayPal, Shopify, Stripe and G-Suite. It also has its own app so you can use Freshbooks from anywhere on your mobile. At the time of publication the most popular plan was priced at $15 per month.
143. LivePlan is a business planning software that tries to simplify not only the work process but how to use the software. It includes automated financial statements, bookkeeping, a financial forecasting tool and pushes prompts, terms, video, and text tutorials so you don't have to go looking for support by taking care of all your accounting needs. The dashboard allows users to gain insights before making final decisions and you have access to over 500 sample plans. You can get started with LivePlan for $20 per month.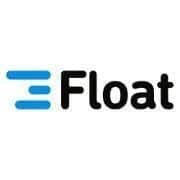 144. Float allows you to plan projects and schedule your team's work. When it comes to resource scheduling, Float can handle multiple projects at once. It offers a number of custom apps and integrations to make the process faster. Float is $6 US per person, per month.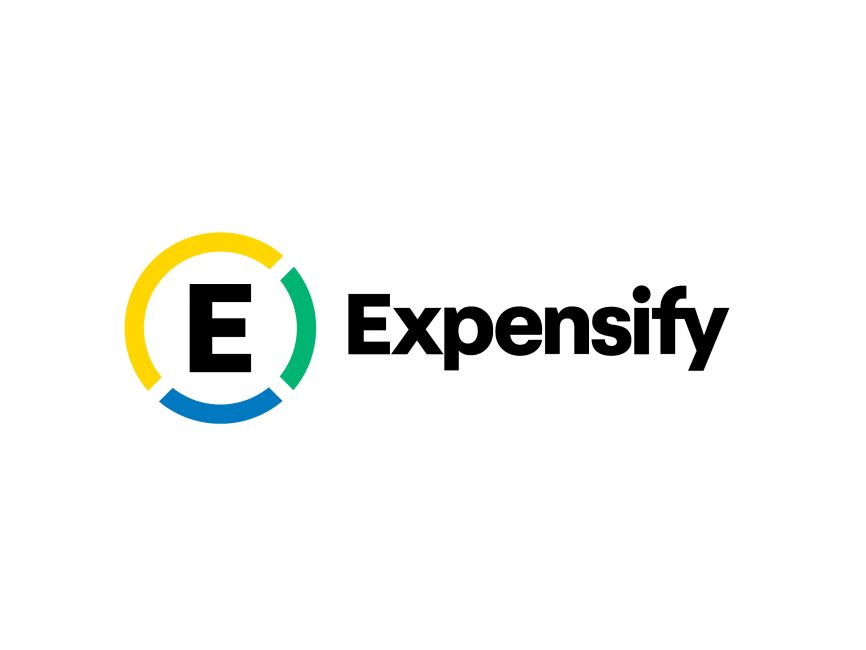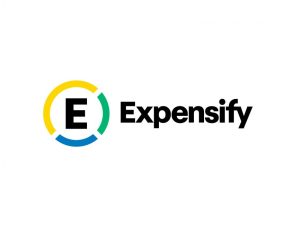 145. Expensify is a comprehensive expense management system that was developed for both business and personal use. It can automate the pre-accounting needs, confirm the validity of transactions, track mileage, build custom reports, handle next day reimbursements, and integrate with HR. Contact Expensify for pricing.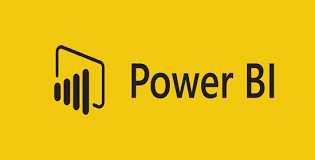 146. Microsoft Power BI is a business analytics system that provides business intelligence with an easy to use interface. It is visually interactive, and users are able to create their own reports. With Power BI you can embed data right into your website. There is also a Power BI app. You can test the system for free, after which there is a monthly subscription that starts at $10/user/month.
Website, Content Management, Social Media Software
There's a ton of free nonprofit software that helps manage your social media – so choose carefully! Most paid software also comes with a free nonprofit software version. If you want to improve your content strategy and engage donors through storytelling and conversations, now is the time to invest. You can also use nonprofit website builders to create landing pages that integrate with your email marketing or nonprofit fundraising software for added impact.

147. Submittable is a solution that allows organizations to accept and review submissions and applications. This includes scholarships, grants, contests, award nominations, peer reviews, as well as auditions. Submittable uses an easy drag-and-drop tool and accepts over 50 different file types. Contact Submittable for a quote.


148. Hootsuite helps businesses and individuals organize their social media efforts all in one place. Whether it is scheduling posts, monitoring channels, promotions, content curation, or analytics, Hootsuite has it covered. Hootsuite mobile apps allow you to monitor your social channels from anywhere. There is a 30-day trial offered and the price plans start at about $30 per month.

149. Later is a content management platform for Social Media channels. Users can plan, schedule and analyze posts for Instagram, Facebook, Twitter, and Pinterest with Later. Automatic publishing is available for Instagram business profiles. Individuals can use Later for free, but business owners have to choose one of three paid plans – the lowest starting at $18 per month.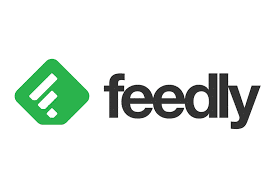 150. Feedly is a user-friendly application that brings together various news feeds from online sources so individuals and businesses can read, organize, and share articles, videos, blogs or even RSS feeds that they like with others. It can be really helpful in terms of gathering information about a particular subject or industry. You can sign up to Feedly for free and paid plans start from $6/month.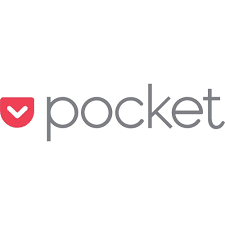 151. Pocket is an application and web service that allows you to manage lists of articles and videos from the Internet. These can be articles personalized to your interests and include events that you can save and look at later. Pocket used to be known as Read It Later. You can install pocket on your devices for free. There are monthly and annual memberships if you opt for premium features.


152. Everwall is a social media display wall that can be used for events or on your company website. Users can customize events with hashtags and keywords. It is a way to keep people informed of important posts and engage with your event by posting comments via Twitter, Instagram, SMS and more. You can use Everwall for a flat fee of $49 per event day if you are willing to set it up yourself. Full service, which includes setup, costs over $299 per event day plus a $2500 set up fee.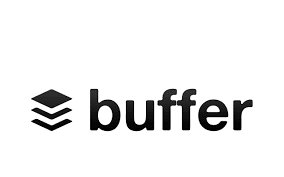 153. Buffer is a user-friendly social media management software. It allows you to plan and publish content on your social media channels in an organized fashion. You can respond to comments on your posts from a shared "team box", analyze post performance, as well as create social reports. The Buffer social calendar is bright and has an easy to read layout. Buffer offers a free version and paid plans start from $6/month.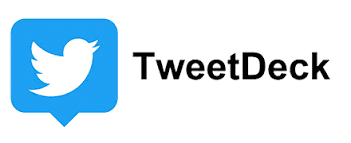 154. Tweetdeck is a convenient social media dashboard application that helps individuals and organizations manage Twitter accounts. If your organization follows multiple Twitter accounts, Tweetdeck makes it easier to scan and find the most important ones. It includes advanced features, such as building Tweet collections and scheduling Tweets for future posting. Tweetdeck is free to use.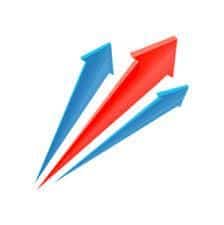 155. SocialOomph  is a Canadian developed digital marketing solution that allows users to increase their followers on social media. SocialOomph can tackle the following for you: scheduling of tweets, tracking of keywords, auto RSS feeds, as well as creation, scheduling, and publishing of blog posts. There is a free version, paid plans start from $15/month.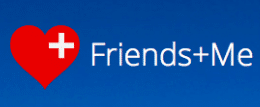 156. Friends+Me is a content management solution that gives users the opportunity to schedule and repost your social media shares on other social platforms like Facebook, Twitter, LinkedIn and Tumblr. If you are looking to maximize your post views across social media you might want to consider Friends+Me. There is a free version.

157. Followerwonk is a Twitter analytics tool for individuals and businesses. It helps you to decipher who your followers are, where they are located and when they tweet. With Followerwonk you can sort followers, search literally thousands of profiles, and identify influencers. There is a free version but with limited access.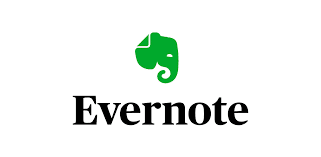 158. Evernote is a convenient app that was created for note taking, task management and archiving. It's designed to be a complete virtual filing system thus making it easy to find files. You can use Evernote to work with team members. It  includes a bookmarking tool.


159. Google Drive is a free file storage service created by Google. It allows users to create and store both copy and images. You can collaborate with others, build spreadsheets, create presentations, and so much more. All you have to do is set up a Google account. Nonprofits can get Google Drive at a discounted rate along with increased file storage capacity.


160. Google Analytics  is one of the most widely used free web analytics tools in the world. It tracks and reports website traffic, allowing thousands of organizations to see the  performance of their marketing efforts. It can be very valuable for a nonprofit to know where its traffic is coming from and what pages are most likely to get people to donate.


161. Drop Pages is an app that can give you access to your Dropbox account to create a folder to which you can upload website files. It acts as an intermediary between the browser and your Dropbox account, grabbing files and displaying them just like a fully functional website. Dropbox is a well-known file hosting service. The basic plan costs $8/month.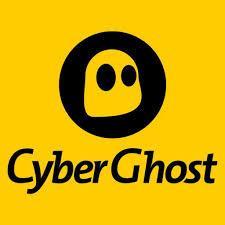 162. CyberGhost  is a VPN or Virtual Private Network that extends a private network across a public network. CyberGhost makes it possible for users to send and receive data across shared or public networks. It is as if their computing were directly connected to the private network. CyberGhost is designed to expand your freedom online but protect your business at the same time with safety measures. Plans start as little as $2.75 per month.


163. Doodlekit is a free website builder that offers a variety of templates, background patterns, fonts, icons, and border effects so you can easily create your own website. You can also build a custom website template with Doodlekit's template wizard and host it for free. If you want analytics and SEO tools built into your website, you will have to take a look at paid plans which start at $10/month.

164. CFSites is a platform that was created so that nonprofits or cause-focused organizations can create their own website instead of having to pay for expensive website designers. CFSites offers free domain hosting without any pop ups or banner ads and gives users 3MB of space to hold photos and files.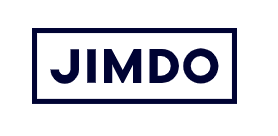 165. Jimdo is a website builder and hosting solution. It has an intuitive interface so you can easily design your own website without technical experience; however it also has a creative editing tool that allows you to customize your website with coding. Jimdo offers users a very clean looking design and the ability to set up online shops. Reach out to Jimdo for pricing.
166. Soapbox Exchange was created to make it easier for nonprofit organizations to manage their websites. Users can decide on design details while a professional web designer does the technical work. From that point users manage the site with tools provided by Non-Profit Soapbox. Many external applications commonly used by nonprofits can be integrated. Soapbox will also host your site. Check them out for pricing options.
167. Magix Website Builder is a web design software that helps guide you through the designing and building of a website and how to put the finished site on the Internet. It allows users to design, present photos and videos, as well as manage an online store without needing to code. It includes the ability to customize pages with widgets. It can be used for simple or very complex websites. Contact the Magix platform for pricing.
168. Weebly is a website design platform that was specifically designed for those who want to run online shopping. It boasts easy-to-use customization options, ecommerce tools, and integrated marketing tools. Weebly is part of the Square product line, which helps users fulfill orders online. Pricing ranges from $10-26 per month, depending on your requirements.

169. Wix  is used by individuals and businesses to create websites, showcase work, set up blogs, or manage an online store. It offers tools that will optimize your work for mobile and optimize for search engines. They even offer video backgrounds and animation. There is a wide range of pricing plans based on your needs.


170. WordPress is the easiest and most widely used content management system in the world. Individuals and organizations use it to develop blogs and websites. It is free to download. WordPress features a plugin and template system called themes that are paid. This CMS powers close to 30 percent of all websites today.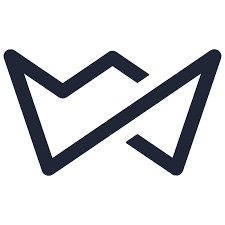 171. Weblium is a platform that allows you to build an esthetically pleasing portfolio, blog, event page, or full website. Developed with cause-focused organizations in mind, Weblium also offers a "White Label " service, which includes full technical support and collaboration on your project. You can also have a Weblium staffer build your website for you. Weblium's basic plan is free and paid pricing starts at $8/month.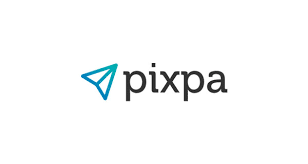 172. Pixpa  is an application that allows people to create their own websites, blogs and galleries in a highly creative and visual way. It is popular among professionals in the creative industry, such as photographers. Pixpa allows you to integrate ecommerce and is mobile-friendly. Pixpa offers a 15-day free trial after which plans start at $6/month.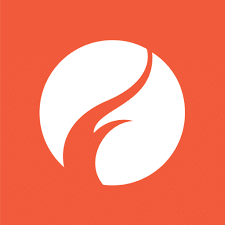 173. Firespring is a platform that can assist your nonprofit with designing websites. Their websites are built to connect and engage and include website creation, event registration management, Email Marketing Automation, branded landing pages and website analytics. The starter plan includes an initial set-up fee and a monthly usage fee.


174. PartnerWeb is a website design solution created specifically for nonprofits. With the help of Partner Web you can create professional looking nonprofit websites with ease. The best part about this solution is that it includes website design, creation, and ongoing maintenance for one monthly fee of $99/month.
All-in-one Software
One of the most useful nonprofit software programs available is an all-in-one nonprofit management software. It includes the functionality of multiple programs including nonprofit accounting software, donor management, CRM and nonprofit fundraising software. If you're tired of learning how to use different systems and figuring out how to integrate them, using an all-in-one nonprofit management software might be the best solution.
175. Donorperfect is an all-in-one donor management platform and CRM that includes crowdfunding and auction software you can use to raise money and promote your fundraising events. DonorPerfect's free mobile app for iOS also allows for mobile bidding. Pricing for the donor management platform starts at $99/month and is based on a sliding scale that's dependent on the number of donor profiles stored.
176. Wild Apricot is classified as an all-in-one solution because it includes tools for building a website, as well as managing membership, events, registration, donation tracking, email and contacts, as well as accepting donations. The platform invoices automatically and includes a mobile app. Wild Apricot offers a 30-day free trial and begins at $60/month for basic features.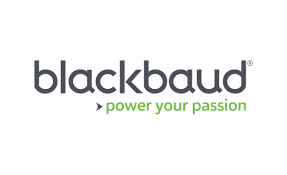 177. Blackbaud FInancial Edge NXT supplies comprehensive software services to nonprofits, foundations, companies, healthcare organizations, and educational institutions. It brings event and fundraising management, marketing, and communications together in a streamlined system. It also has a communications tool so you can share confidential information with team members and improve workflow. Blackbaud has a large number of tools that can take time to learn. Contact Blackbaud for pricing details.

178. YourMembership is a complete package of membership software that allows organizations to design and manage their website, as well as handle event management, accounting solutions, ecommerce, and general workflow automation. You can easily create multi-tiered membership models with this application. Website hosting is included in YourMembership. There is a free trial for this system.

179. ActiveNetwork  is an extensive participant management software. It allows nonprofits, as well as sports organizations and schools to better manage activities. The technology enables both big and small organizations to plan, organize, and implement events, as well as manage memberships. It is particularly popular among those who organize races. Contact ActiveNetwork platform for pricing.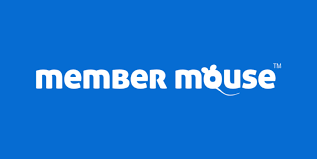 180. MemberMouse can be called an all-in-one solution because its membership platform includes all the tools required for full membership sites. It includes, dues management, membership renewals, email marketing, payment processing, membership directory and member portal, as well as other handy features. The platform fee starts at under $200/year.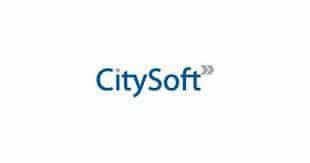 181. CitySoft Community Enterprise is software that not only helps organizations manage membership and donor relationships, it also creates and maintains simple, yet attractive websites. It offers a wide variety of modules to manage online content. Contact CitySoft for pricing details.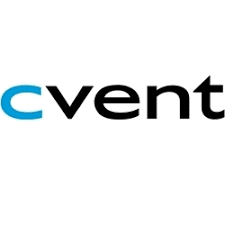 182. Cvent is a complete application for event planning since it not only has calendar capabilities and online event registrations, it offers users the ability to set up email marketing campaigns, conduct web surveys, and handle budget management from the beginning to the end of an event. Contact Cvent for pricing.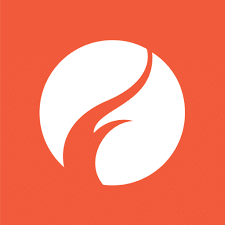 183. Firespring enables nonprofits to build customized websites and it integrates fundraising tools, as well as event registration, ecommerce, and blogging. With Firespring you can opt for a tailor-made solution that includes a dedicated account manager. The system has an initial set-up fee that depends on which plan you choose.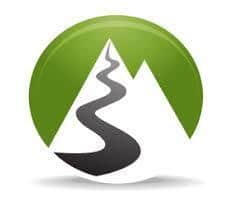 184. TrailBlazer  is a software that allows organizations to target specific donor segments, helps nonprofits maintain donor relationships, deal with pledges and maintain their finances all in one system. Trailblazer centralizes all of an organization's outreach and offers a free basic version of their software.

185. Sumac is one of the best nonprofit software that's laid out in a foolproof, adaptable way, making it suitable for any type of cause-focused organization. Anyone can use Sumac to set up everything from fundraising pages, membership management, board management software, and donations to registrations and ticket management. Creating templates, newsletters and other communications tools are all part of this all-in-one easy to use platform. Sumac's pricing plan starts at just $99 per month.
Now you've had a look at essential nonprofit software tools. Why not test some? Whether you're looking at investing in a nonprofit CRM software or need help with donor management, using nonprofit software will help your organization run more smoothly than ever! Check out Sumac's all-in-one nonprofit management software here.
Choosing the right nonprofit software solution
Get started on your search for efficiency by checking out these nonprofit management software solutions. We've included over 185 options for nonprofit software – think of this as a comprehensive database of all the nonprofit software you'll ever need! These essential nonprofit software solutions have been selected to help you succeed across critical areas and functions.
Finding the right nonprofit software that can perform complex functions but is budget-friendly, easy-to-use and intuitive can be a challenge – but we've selected over 185 nonprofit software tools so you can find the nonprofit software that suits your exact needs.
We've included free nonprofit software as well as paid versions – but most versions include basic accounts or a trial period for you to test efficiency before investing.
How is nonprofit software different?
The best nonprofit software works to help organizations manage daily activities, reduces time spent on process-driven activities and is easy to adopt.
Nonprofit software comes with unique functions that other organizations won't need.
Accounting solutions might need to include options for 501(c)(3) tax deductions, nonprofit donor management software helps with fundraising campaigns and volunteer management, and nonprofit CRM software might include functions to manage donor experiences instead of customers.
Is nonprofit software expensive?
One of the main concerns for most nonprofits is the cost of using nonprofit software. Smaller organizations often struggle to meet fundraising goals, so spending on nonprofit donor management software or a CRM can be difficult.
Firstly, it's important to know that many companies offer free nonprofit software or include discounts for nonprofits. TechSoup is a great resource to find free or discounted software. If you can't find a free nonprofit version of your chosen software – try reaching out to the company directly and asking! Many will be happy to give you a discounted price.
Secondly, it is useful to think about the value or ROI of paying for software you need. If nonprofit fundraising software saves you hours of manually updating sheets, makes sure you never miss calls with donors and allows you to easily store donor information, save on direct mail campaigns and eventually increase donations – it might be worth investing in. If you think nonprofit accounting software isn't going to get you those same returns, paying may not be worth it (unless you have the budget).
The choice to invest in paid nonprofit software vs. free options depends a lot on your budget, needs and the potential to improve efficiency and meet fundraising goals. Weigh the costs and benefits. The best nonprofit software isn't always the most expensive one – in fact investing in an overly complex system for a team that isn't tech savvy can backfire. Make sure you use the trial period to test out new nonprofit software, get feedback from team members and think about the cost in terms of its potential impact on fundraising or organizational goals.
Looking for even more nonprofit software and tools? Check out these 50 nonprofit donor management software solutions. 
Even if most of your fundraising is offline – using a nonprofit fundraising software can help you consolidate both offline and online donations.Building digital marketing skills, learning how to use nonprofit management software or other new tools will engage new audiences, make sure you stay on top of innovation in the sector and help your nonprofit stand out amongst the competition.