Sumac just got some exciting new features and updates to improve online donations, memberships, and more.
Improve the Effectiveness of Campaigns With UTM Codes
Sumac's Online Webforms can now track UTM codes, so you can see exactly where donors or members engaged with your campaign. For example, did they click on a Facebook or Google ad, an email, a newsletter, a blog?
Being able to see where new donors and members are coming from allows you to quickly make adjustments to your campaign, so you're spending your resources in the right place to generate new donations or memberships.
Learn more about UTM codes and how they're used here.
Contact us to get Online Webforms.

Immediate Receipting For Online Donors
Now when a donor makes a donation on your website using our new Online Donation Webform, they will receive their donation receipt and thank-you email immediately, so there's no more waiting for confirmation and no more questions for you and your staff.
Contact us to get Online Webforms.
Online Membership Purchases & Renewals Made Easy
Members looking to purchase or renew their membership on your website no longer have to remember their user ID and password. They simply need to enter their name, email, and payment information, and our Online Webform takes care of the rest.
Contact us to get Online Webforms.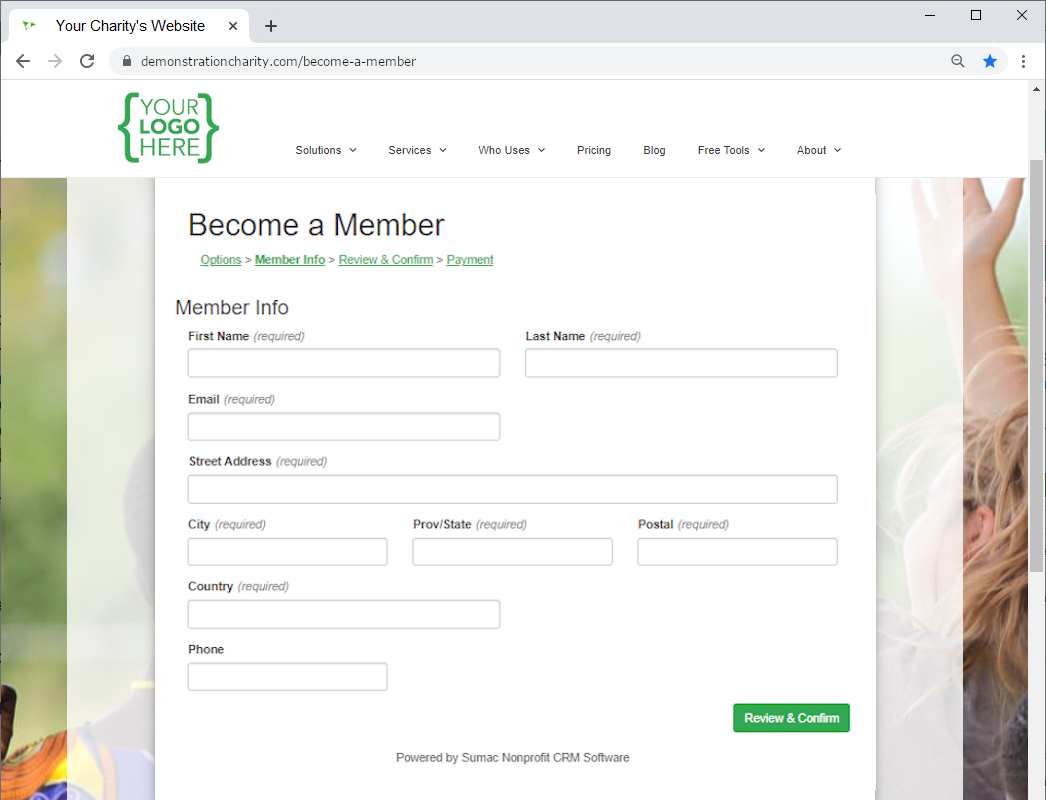 Improve Visibility With Enhanced Email Notifications
Sumac email notifications can now be used to notify you of additional things like in-memoriam donations and cumulative giving, so you have improved visibility.
We've also made it really easy to set up email notifications for all users and added:
The option to add multiple email address recipients in a single notification;
The ability to add your logo on email notifications;
The ability for non-admin users to set up email notifications for themselves.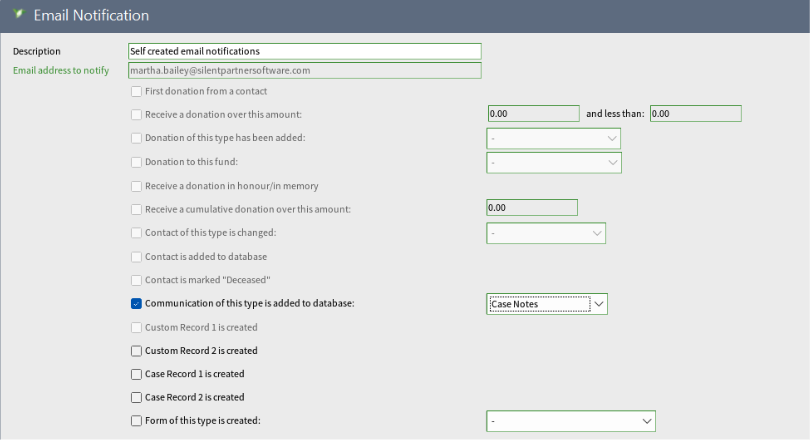 Check out Release Notes 4.5.21 for a complete list of changes.
Have Questions About This Release?
Contact Us