Consultants are a very valuable resource to non-profits. They bring expertise and a fresh perspective that may be lacking in your organization and can help overcome tremendous barriers.
The relationship, however, is sometimes tricky and, in the end, non-profits don't always reap the full benefits. In this article, consultants dish about what frustrates them and offer four valuable pieces of advice on how you can get the most from the relationship and get the results you want for your organization.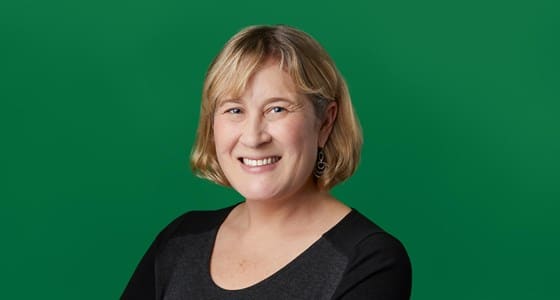 1. Know Where You Stand
Before you go searching for a consultant, you need to have a good understanding of where your organization stands. According to Kathleen Reich, program officer for organizational effectiveness at The David and Lucile Packard Foundation, a non-profit "needs to be at a certain level of sophistication about its own organization's health… They need to know what they need."
So, begin thinking about what the problem is, where you would like to be and whether you are ready organizationally and financially for this kind of change.
2. Find a Good Fit
When you decide you are ready, think about finding a consultant who will fit in well with your organization. Consultancy will be like a relationship. "The process has to be one of joint, shared responsibility," says Reich, so it's really like hiring an employee. You should be sure "that they are in sync with the non-profit's mission, passion and way of doing business."
You also want to be sure that they have the expertise you require to get the job done. No consultant can do every consulting job. A consultant to integrate a website to a database is probably a very different person from a consultant who can plan a large capital fundraising campaign, so be sure to find one that has appropriate experience and expertise.
Finally, finding a good fit also means finding someone who fits with your budget. There's no point taking with a consultant who charges $250 an hour, when you are well aware that will be out of your budget.
3. Know What You Want, and Say It
Once you have decided on a consultant, you will go through an initial interview process and planning stage. Make sure you and the consultant are clear up front about what needs to be done, the cost, how long it will take and what are the "deliverables."
If you want a general strategic review, say so. If you need help achieving something more specific, tell them. It is so important to be clear upfront. It will ensure that you are both on the same page and that the outcome is as you expected.
4. Be Ready for Change
One of the biggest frustrations expressed by consultants is that non-profits hire them for their expertise, but recommendations are often not adopted. Here is one example:
One of our clients had a catastrophic data failure with their financial system, requiring the restoration of financial data from archived sources. Upon onset of the restoration process, it was discovered that the last 8 months of archived data was unusable due to internal QC failures.
After our consultants spent nearly 6 months literally researching and entering 14 months of financial transactions by hand, we presented the organization with a series of internal controls and procedures to prevent such a catastrophe.
Instead of implementing our suggestions, they ignored the problem and continued operating as before. At that point, our only option was to sever the relationship as we can't assist organizations that don't or won't listen to the people that they hired.
Of course there are some legitimate reasons why this would happen. In some cases, the organization is unable to adopt the changes because they can't get internal approval, or they don't have the resources available to make the changes.
Penelope Burk, President of Cygnus Applied Research, points out that often consultancy ends at the recommendations and the client is left to do the hardest part: implementing the changes. Nonprofits, she says, often need another consultant for that.
In some cases, however, the organization is just not ready for change. This can be frustrating for consultants who become invested and want to see the organization do well.
Being ready, according to Reich, means the CEO, senior leadership, and board are "really committed to going through a change process," investing the time, money and energy required, and willing to "act on what in the end the consultant recommends."
5