Livestreaming is a great way for nonprofits to engage their audiences and share content. It offers real-time engagement opportunities and it's a great way to get a live captive audience without gathering in-person.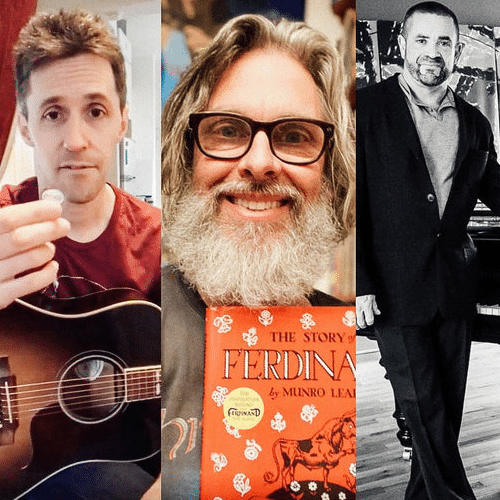 For example, World Pulse, did a Facebook livestream for #GivingTuesday and it worked to generate donations for the cause! P.S. #GivingTuesdayNow is fast approaching!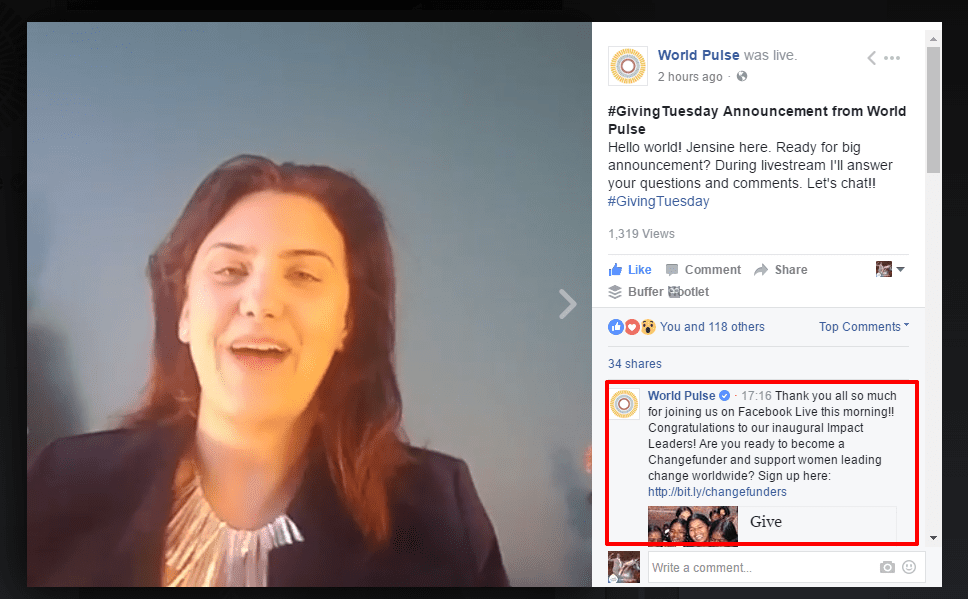 Livestreaming for your nonprofit may seem daunting, but it's easier than you think. This guide will help you get started!
Channels
When it comes to livestreaming online, there are multiple options. But how do you know which one is right for your nonprofit livestreams? Here's a rundown of the most popular platforms that offer livestreaming.
YouTube Live
The popular video-sharing platform offers you the ability to not only upload pre-recorded videos on your channel but also to live video with YouTube Live. All you have to do to go live on YouTube is to hit the create button and then "Go Live", your channel subscribers will receive a notification.
Facebook Live
With Facebook Live you can reach out to your Facebook followers in a whole new way! Your nonprofit probably has a Facebook page already with some followers, going live on Facebook is quick and easy to do from your Facebook account.
Instagram Live
As Instagram is owned by Facebook, Instagram Live isn't much different than going live on Facebook. However, there are some key differences.
You can only go live on mobile on Instagram
Instagram Live videos are always shot vertical
Choosing which channel is right for your nonprofit livestream depends on your audience, you'll want to choose a channel where your target audience is active. Your followers are notified when you go live, so using the channel where you have the strongest following is going to be an advantage.
No matter which channel you choose to livestream on, make sure to promote your nonprofit's livestream on all channels. Charity: water recently hosted a live Q&A on their Instagram page, but they promoted the upcoming live stream on their Facebook page as well.
Tech Requirements
You may think you need a fancy camera and audio equipment to livestream for your nonprofit, but that isn't the case at all. You can effectively livestream with a newer model smartphone, or if you're using a platform like YouTube that allows livestreaming from a computer, a good webcam.
Livestream Topics
Now that you know where you can livestream for your nonprofit and the technical requirements, it's time to decide what you're going to livestream about. There's a pretty easy guideline you can follow here: if it's related to your mission your audience probably wants to hear about it! So make sure that your nonprofit livestream content is mission-centric and engaging.
Here are some ideas:
An overview of your programs that gives a behind the scenes look
Expert guest speakers who are involved with your mission
Q&A sessions with your CEO
WWF Canada's #WildlifeWednesday livestreams are a great example of engaging and mission-centric content.
Engage your audience
An engaged audience is key to a successful livestream for your nonprofit. Make sure you're engaging before, during, and after your live stream video.
Before: Promote the date and time of your livestream
Before: Ask people to send in their questions
During: Have a teammate moderate the chat and gather questions and engage with viewers
After: Save the recording to post on social media so people who missed it can watch it later
Charity: water hosts live Q&A sessions with staff and experts on their mission. Follow their lead in promoting your live video before it happens, engaging with the audience during the stream, and sharing the recording afterwards.
     View this post on Instagram

Weren't able to catch our Instagram Live with @SimonSinek and @ScottHarrison yesterday? #GoodNews: you can watch a recording of their inspiring conversation right here.
Tips
While livestreaming is easy to do, there are a few things you should keep in mind for a great live stream.
Natural lighting, if natural light isn't an option, use artificial LED lights
While natural light is important, make sure that the light from windows isn't causing any glare or strange shadows
Be mindful of what is in the background
Do a soundcheck to make sure there's no echo or background noise
Use a tripod to hold the device – no one likes a shaky video!!
In summary, a great nonprofit livestream is made of quality video, engaging your audience, and mission-centric content. You're all set to broadcast engaging content for your nonprofit over livestream!
See Complete List of COVID-19 Resources for Nonprofit Here.
Need to manage your nonprofit's data, contacts, and programs from home? We're here to help! Contact us, and we'll get you up and running fast with a database you can access from anywhere!