Many organizations have already started putting together their Year-End Report for their donors, investors, and other stakeholders. Here are 7 steps to writing the perfect annual report that will help your annual report stand out from the crowd:
1. Make it All About Your Donors
One of the biggest newsletter and annual report mistakes that organizations keep repeating in their communications is that they forget to link their donors to the organization's success.
According to Katya Andresen, non-profit marketeer, a great theme that is showing up lately is putting donors at the centre of the report; making them the hero of your story, and the star of your show. Giving donors the credit, says Katya, makes for an incredibly effective annual report, because you show them that their support really matters. This Annual Report from the Austin Children's Shelter does a really good job at doing just that!
Always remember to link your donors, and their donations, to your accomplishments. It's nice to read that Ryan was able to attend 10th grade or that 500,000 trees were planted in the rainforest, but who made that happen? Here are some creative examples of how to improve titles and give credit:
"Jerry from Brooklyn meets Mikey from the Bronx: how Jerry is helping Mikey get through school and how Mikey is teaching Jerry to stay active"
"Company sustainability takes on a whole new meaning at Prompt Marketing Inc: planting a tree for every deadline met"
Headlines like these create unison and demonstrate alignment between the values of organizations and the people that support the organization.
You may also want to consider including a donor list in your annual report. If you have hundreds of supporters, Network for Good suggests listing donors in alphabetical order or by donation amount bracket.
2. Balance Between Storytelling and Statistics
A balance between storytelling and statistics is a good approach to take when it comes to drafting your annual report.
Statistics like the ones used by Heart to Heart International goes a long way to show impact.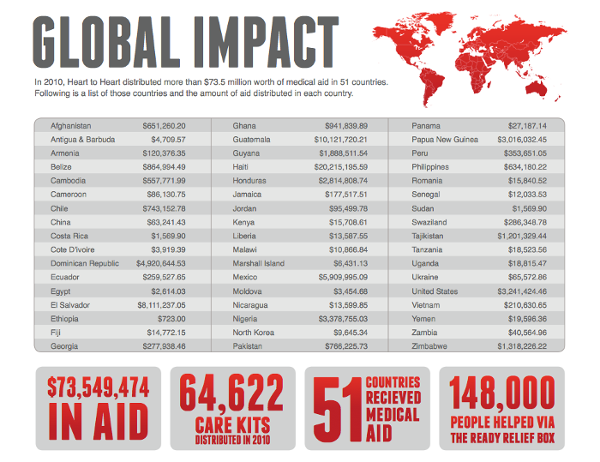 DREAM's 2016 Annual Report, makes incredible use of statistics too. DREAM starts off its report with simple statistics and vibrant images. Less is more. By including fewer statistics, the organization can dictate what information it wants their readers' attention to be drawn to.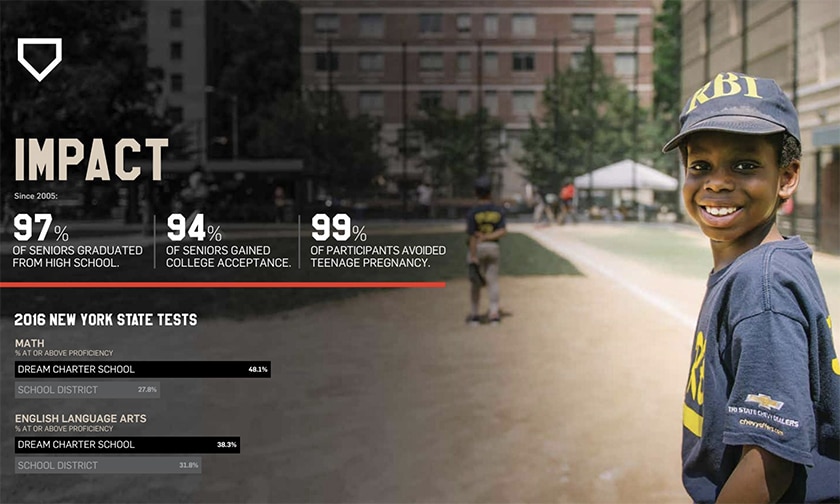 In the pages that follow, the organization also highlights the stories of multiple children that have had the opportunity to get an education with their help.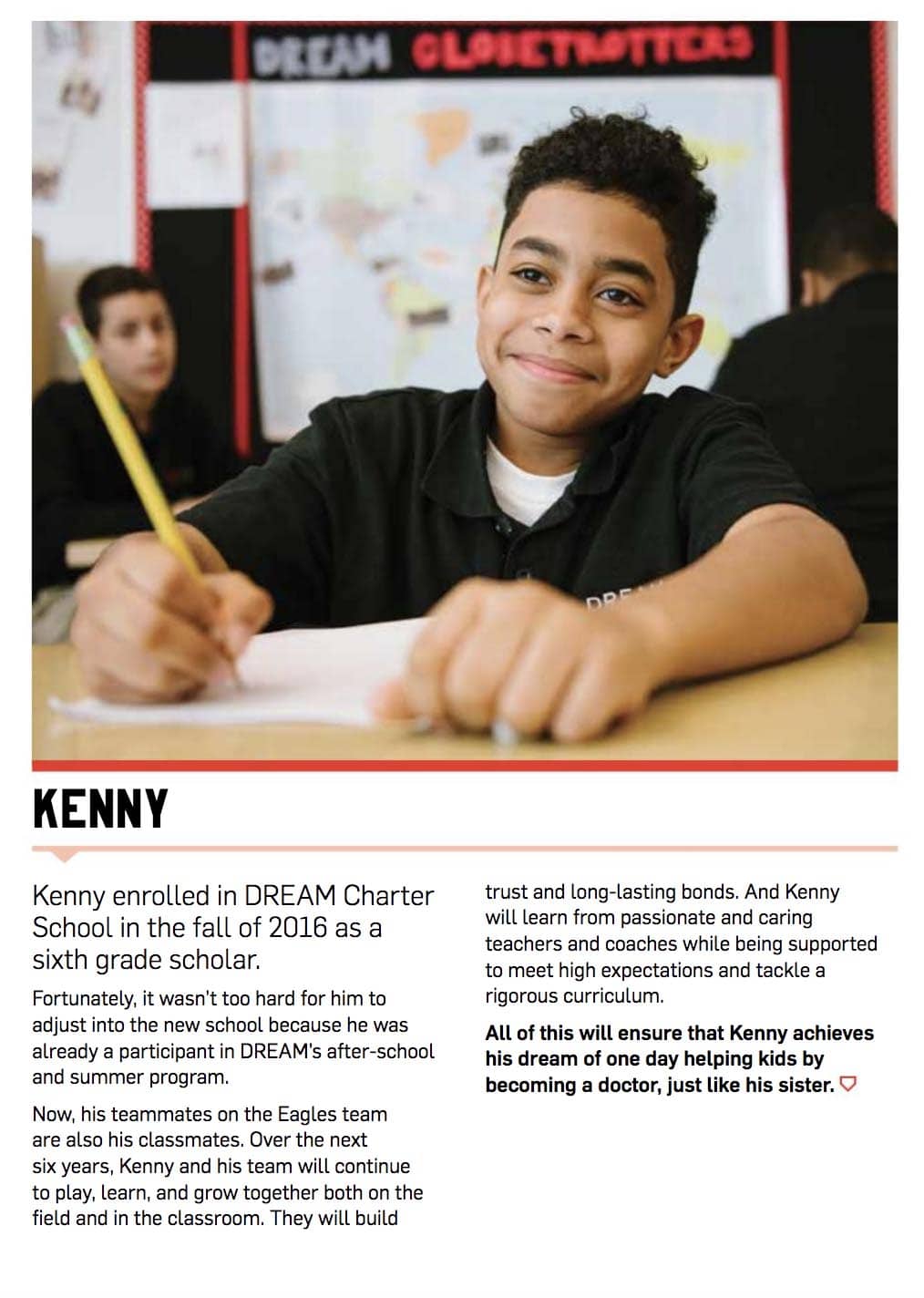 Kenny's story is inspiring and was kept short and sweet. With the help of DREAM, Kenny is on the Eagles sports team. He is now on the right path to becoming a doctor. In contrast, his sister featured on the previous page of the report, found a passion for softball. She wants to become an obstetrician with the support of DREAM's staff and school tutors.
Storytelling can provide continuity throughout a report. This Annual Report from Crisis does a really good job at story telling and is worth a look.
3. Subtle Calls-to-Action
Calls-to-action in your year-end report should be subtle. When you're taking the opportunity to thank donors and share progress, the focus should remain there, but you can also take the opportunity to ask them to keep giving. Here are some creative phrases to encourage donors to keep supporting you:
Credit them: "You have made these kids' dreams possible and you can continue to in 2020"
Thank them: "We are grateful for your continued support"
Include them: "Together, we can continue to reforest Brazil"


These aren't explicit calls-to-action. However, they imply that your organization is hoping for the continued support of donors in the coming years.
Again, DREAM does a great job with this by including and acknowledging their supporters by calling them "team members". They're implying that they are achieving something collectively, and that their progress is only as good as every member's contribution to their common goal.
4. Use Timelines to Highlight Your Milestones
Timelines are a handy visual aid to help communicate monthly and quarterly milestones of your organization. It also encourages designers to keep the information concise. (It's hard to find a lot of legible text in a timeline.)
Timelines provide continuity to a story or showing a sequence of events. Most organizations have multiple highlights in their year; just writing them out with descriptions can be boring and most readers might not even finish reading the page.
The World Cup Ball Matches website uses a scrolling timeline. This shows which teams hosted and won the FIFA world cup by year.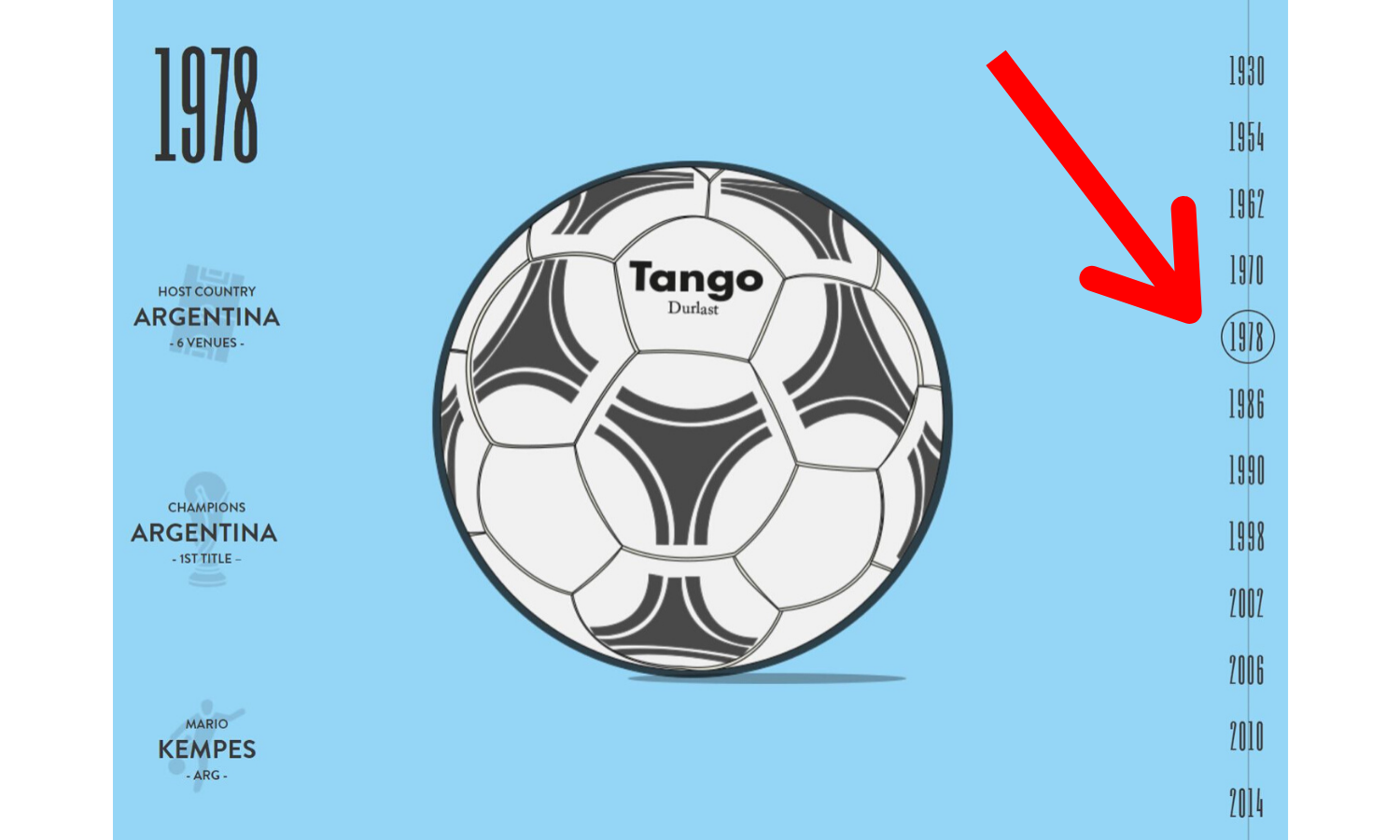 5. White Space Goes a Long Way to Help Eliminate Clutter
Your organization controls what the reader takes away from your Year-End Report. Effective use of white space increases content legibility, promotes interactions between the content and the reader (gets them thinking), and makes your calls-to-action stand out more.
Putting an emphasis on white space will also force you to pick and choose what information to include in your annual report. Too much information will overwhelm your reader and your intended takeaway message might be affected.
The Ronald McDonald House Charities make a great use of white space throughout their 2021 Annual Report. Every couple of pages, they have a quote or statistic that they want to draw the reader's attention to.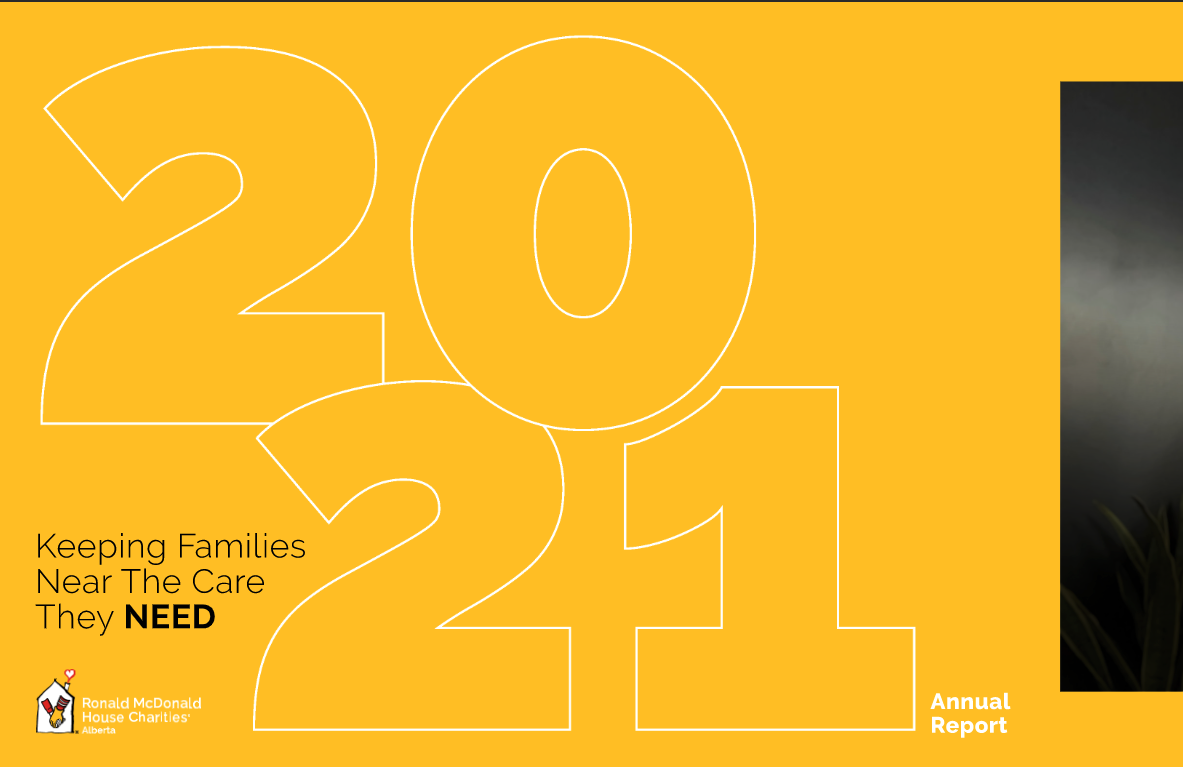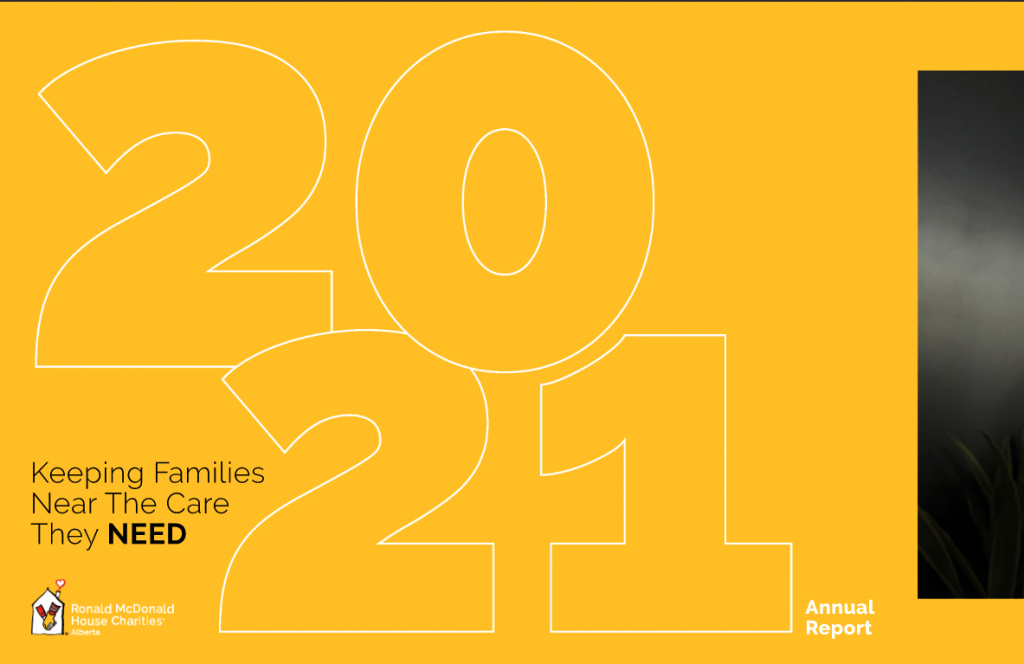 There are a couple of free tools that have thousands of templates if design isn't your forte. Both Adobe Spark and Canva make it easy to design an annual report that looks professional. Canva includes useful templates that are easy to customize for your organization, and it's free to use.
6. Use Vibrant, Meaningful Images
In DREAM's Annual Report, the images focused on the children benefiting from their program, and succeeding. Using powerful images like this allows the reader to see what your organization accomplished in a way that words never could. These types of images personalize the reading experience and cr
eate an emotional connection for the reader, and leave a lasting impression.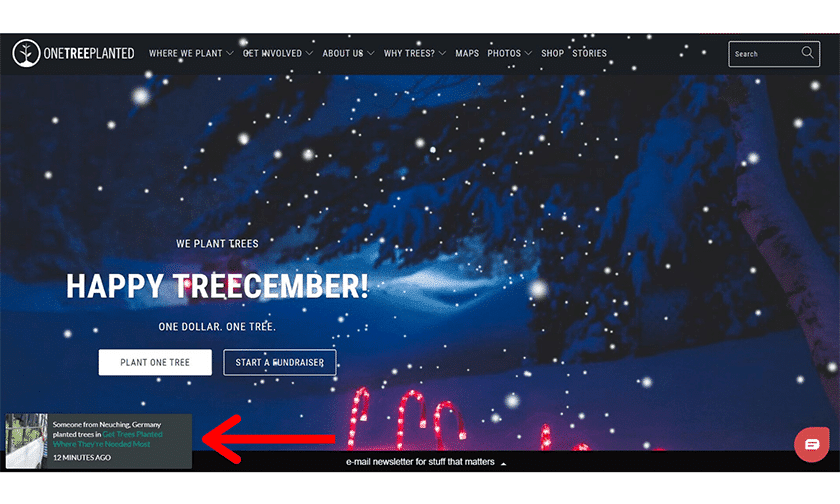 7. Make it Accessible
The last tip for writing the perfect annual report is making sure it makes it into the hands of donors, because what good is a brilliantly crafted annual report if no one reads it?
While pop-ups can be annoying, they are very interactive and a great way of informing website visitors. If you're Annual Report is online or on an interactive landing page, pop-ups are effective vehicles to acknowledge donors. OneTreePlanted uses pop-ups in the bottom left of the screen to inform site visitors that someone just planted trees.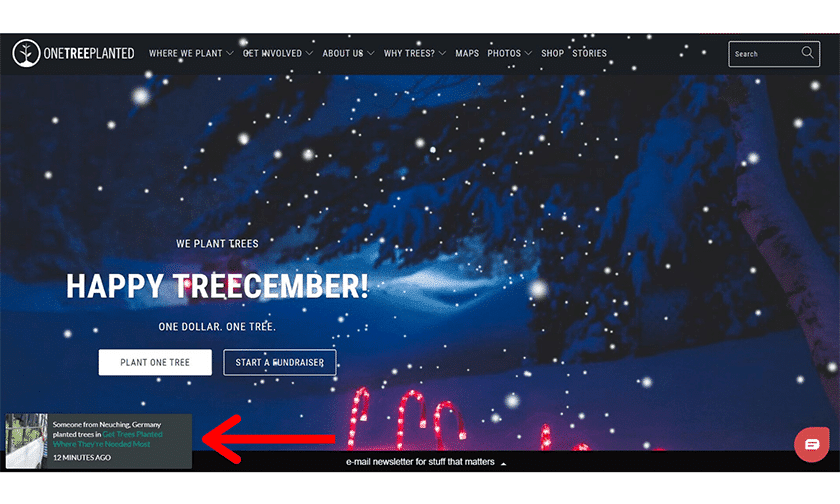 Making a landing page exclusively for your annual report makes it easy to send people there in bulk email, in a backlink on your website, or printed on a postcard. You might ever consider making it your homepage for a few months. A great example is how Girls Who Code embedded their annual report on their website in an interactive way!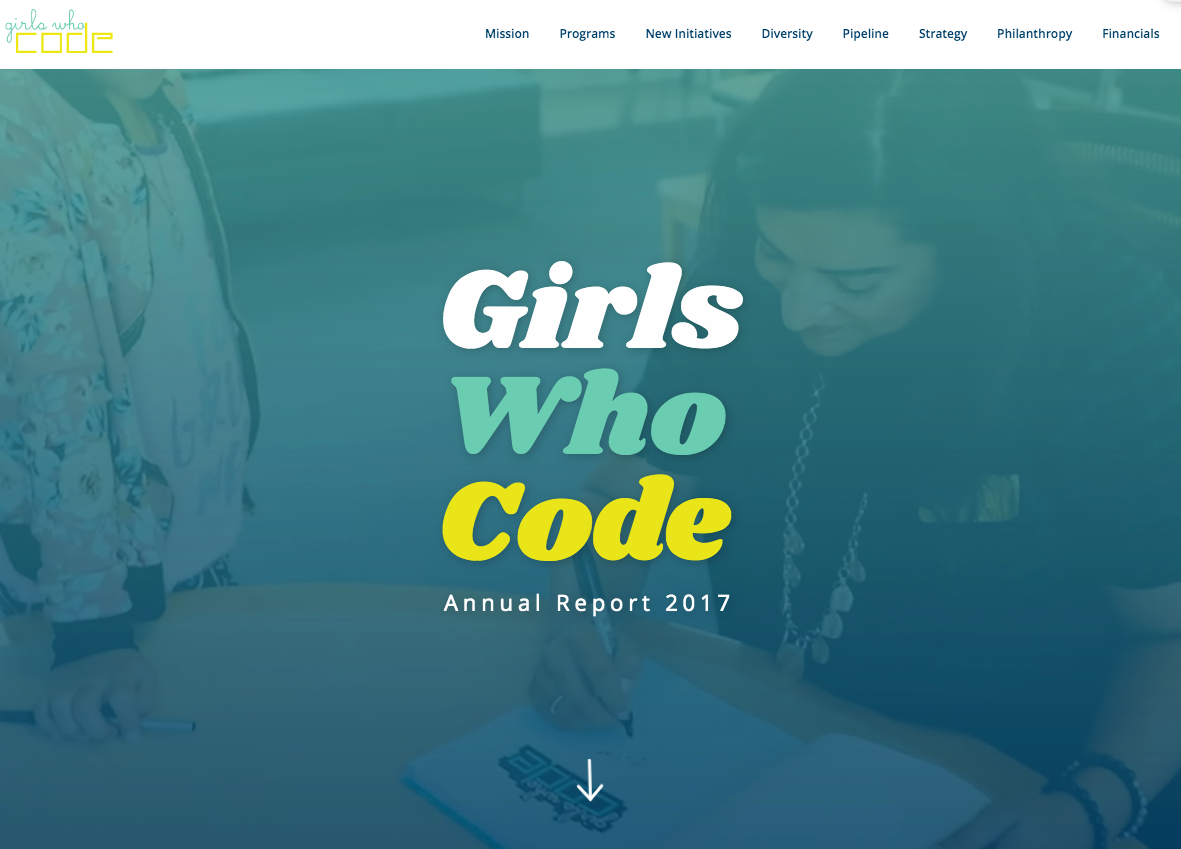 It's all about how your organization decides to present what you've accomplished and what your definition of success is. The last tip of this guide is to define what your organization considers success. What determines success changes from organization to organization, and it's important your readers know what success means for you, so they know you've gotten there and will they will continue to support your organization to help you get there again year after year.
About the Author: Sumac is part of the Silent Partner Software family, a company dedicated to providing exception software and services to nonprofits. With over 25 years of service, Silent Partner has helped organizations manage over 3 million donors and contacts across the US, Canada, UK, and Europe. Learn more.