When Facebook announced that $2 billion has been donated to nonprofits through their giving tools it probably left you wondering how you can get a fraction of those donations for your nonprofit.
Getting started with social media giving tools is pretty easy, as long as you meet the eligibility requirements.
Social media giving tools are a powerful way that you can bring your community together virtually to rally behind your mission and your supporters can take an active role by setting up their own fundraisers.
Facebook
Let's start with the platform that, for the most part, started it all. Facebook offers a variety of giving tools for nonprofits and individual users who want to support their favourite causes.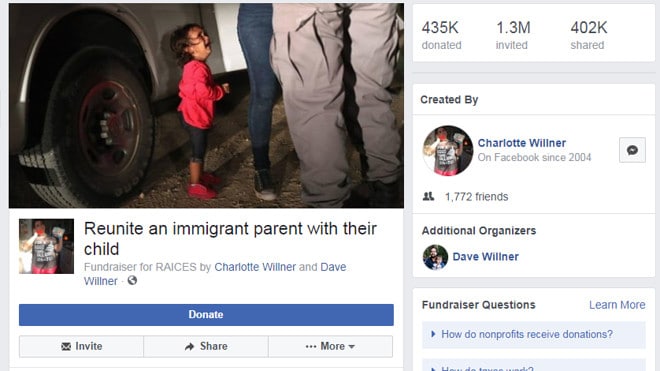 For nonprofits:
Donate button
Page fundraisers
Fundraiser sticker
For individuals:
Fundraisers
Donate button
Birthday Fundraisers – By far the most popular: birthday fundraisers are responsible for half of that $2 billion total
Instagram
While the giving tools available on Instagram are not as comprehensive, there are still ways that nonprofits and individuals can raise money on the platform.
Donate sticker for Instagram Stories
Donate button on Instagram Profile

YouTube
YouTube is well known for the ability to monetize content with ads, but you can also raise money from donations on this platform. YouTube's Social Impact tool allows nonprofits and YouTube creators to:
Add a donate button to videos and livestreams
Create fundraisers and link them to videos and livestreams

Leveraging Social Media Giving Tools
The best way for your nonprofit to leverage social media giving tools is to turn them on! Make sure you're registered for the programs and add a donate button to your profiles.
Tip: You can only have one button on your Facebook page if you don't want to lose your Learn More button create a post with a donate button and pin it to the top of your page so it's the first post people see
Here are some ideas to start raising money on social media:
Create a fundraiser on Facebook for specific appeals, this is especially effective for urgent appeals tied to current events
You can also create a fundraiser on YouTube and connect it to relevant video content
Earlier this year Facebook fundraisers for the Australia Wildfires broke records. During a crisis people turn to social media for the news and having a fundraiser live with your updates will give donors the outlet they need when they feel powerless to help.
Add a donate button to some of your Facebook posts and Stories
Use the donate sticker on Instagram Stories
Livestream content that's relevant to your campaign on Facebook or YouTube and include a donate button right in your video livestream
Turn your followers into fundraisers!
One of the reasons that Facebook birthday fundraisers are so popular is that Facebook prompts users to start one. Encourage your supporters to raise money for your nonprofit for their birthday.
Mention it in your newsletters
Include Facebook birthday fundraisers in your Get Involved list
Showcase other birthday fundraisers on Facebook
If you send a Happy Birthday stewardship email to your donors, make sure you mention starting a Facebook Birthday Fundraiser
You can encourage your supporters to fundraise for you on social media at any time. Make sure you have a clear campaign ask so they know exactly what they're fundraising for and provide some copy and images.
Go further with influencer marketing
Social media giving tools present a unique opportunity to partner with celebrity ambassadors or influencers.
SickKids Hospital Foundations's partnership with Ryan Reynolds is a great example of successful celebrity ambassador marketing. You may not be able to get Ryan Reynolds, but you can still use influencer marketing hand-in-hand with social media giving tools.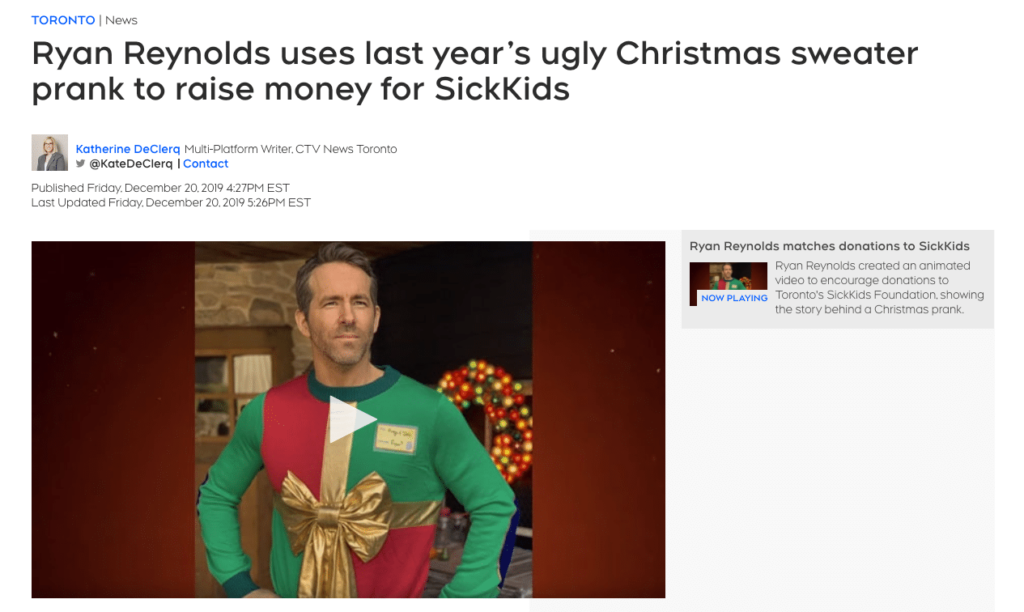 Pick an ambassador who is aligned with your nonprofit's mission and values. Their fans are likely to share their values and be more likely to donate to your mission and their partnership with you is going to feel more genuine.
Your ambassador will have access to most of the social media giving tools to raise money for your nonprofit, especially if they have verified social media profiles. They can raise money by
Starting a fundraiser for your charity
Adding donate buttons to their posts and live video
Using the donate sticker to their Stories on Facebook and Instagram
The most important way to leverage social media giving tools is to just turn them on and get started! You'll probably be surprised by the support your nonprofit receives with very little promotion and once you ramp up your strategy, you'll be well on your way to getting your share of that $2 billion!
---