Being able to show the direct impact donations have is important to attract new donors, and keep your old ones. Here are five creative ways to do just that:
1. Highlight Success Stories Via Social Media
Edgar's Mission does an amazing job using Facebook to showcase the healing path of the animals they take in. Every day they post a new picture and success story. In doing so, they not only show the impact of donations from current supporters, but they encourage new supporters.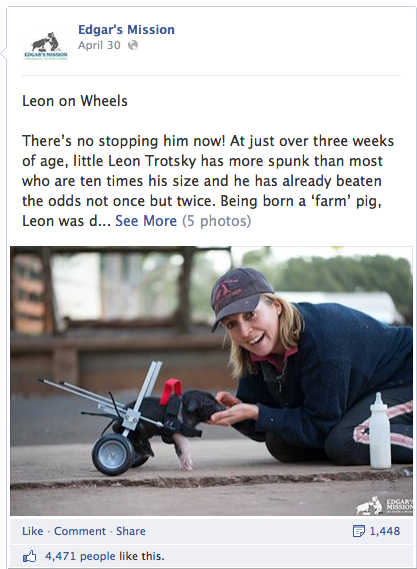 2. Use First-Person Testimonials
Sourcing testimonials from the actual beneficiaries of donations can builds awareness and encourages support. Free the Children does a great job at using testimonials from actual beneficiaries to show how even a $50 donation can go a very long way.
3. Show The Path Of The Donation
charity: water developed a system called "Proving It" that allows you to see the exact location of the project you're helping fund.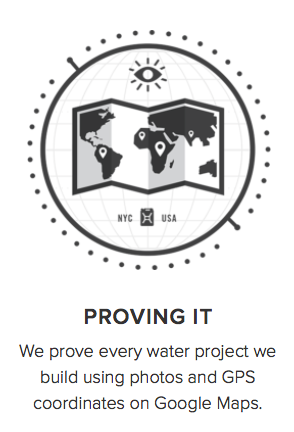 You may not have the budget to include this level of project tracking, but you can still think about showing how donations are being spent. Did 100% of their donation go to Nicaragua? Then tell them that. The more information you can disclose to your donors, the better!
4. Use Pictures and Videos
Don't just talk about how donations are being used, show them using pictures and videos. A picture is worth a thousand words. Check out this one from charity: water that shows a new well, clean water flowing, and some very happy kids: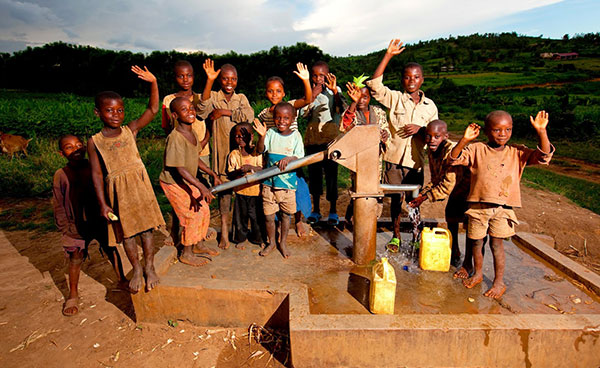 And if a picture is worth a thousand words, a video is worth a million. This video from Tomorrow's Youth Organization does a great job of showing the impact of donations.
5. Tell Stories
It can be tempting to spout statistics when talking about impact. For instance, an organization may say something like: "We help provide healthy food and drinking water for 5,000 children every year."
While statistics may work in some circumstances, in most cases story-telling is far more powerful:
"We were frozen with shock, amazement, and fear all at the same time…
It had been a long and hard journey through Sudan, and at the end of it we were met by the frail, gaunt and starving bodies of children, teenagers, and adults all rushing towards us. Protruding rib cages and depressed stomachs. Legs as frail and thin as match sticks. It was the most shocking sight we had ever seen.
But with this sight came their smiles, their laughter, their cries of joy, and their warm embraces. Tears were shed on all our shoulders as we were hugged and thanked by many different people.
And suddenly, we all realized how much what we were doing meant to all these people!"
Whether you're sharing the impact of a donation through social media, email, testimonials or another vehicle, be sure to share in the context of a story.4,2,5,3