Audience segmentation is a must for non-profits of any size to connect with your community in 2016. Gone are the days when simply inserting someone's name in an automated email was considered personalization. You're now expected to talk with your audiences on an individual level.
Are You Ready to Save Money and Resources?
Your marketing channels may be based on a cost-per-engagement basis. (If you send out X newsletters then you're paying Y/brochure.) This can waste a lot of money if you only have one or two donor lists. Remember, this is who you're reaching when you send messages to everyone:
You're asking someone who donated (or died) two days ago to give again.
You're inviting people who live out of state to local fundraising events.
You're suggesting broke college kids sponsor events for $5,000.
You're asking someone who hasn't visited in five years to become a volunteer.
None of those demographics are going to convert on your message, so why don't you pull them out?
Beginner: Let Your Community Segment Themselves
One of the easiest ways to segment your contact list is by type of engagement. This is as simple as separating a volunteer newsletter from a donor mailing list. From there, you can break out donors by gift levels: $100, $1,000, or $10,000+ annually. Donors at each level need a different message to renew their donation.
Intermediate: Utilize Demographic Data
As you start to learn more about your community, take your profiles to the next step by segmenting by demographic details.
For Events: separate locals from long-distance donors. Create a list by zip code for people who live within 50 miles of your location vs. more than 50 miles.
For Volunteers: segment by age. Younger volunteers are looking for college credit, mid-age volunteers can only help on weekends, and retired volunteers are available during the week.
For Donors: segment by household income. This way you're not asking lower-income families to give several hundred dollars each month.
Not only will this help your conversion rate, but you will also start to better understand your audience sizes and how they react to different messaging.
Advanced: Creating Engagement Personas
Now that you understand who each customer is, it's time to create four or five customer profiles for your ideal target audiences. These personas go beyond donor data or statistics and help you talk to a specific person with your messaging. Here's an example of one non-profit's target personas:
1. Annual Angels
This person donates once a year and then goes underground for another 12 months. Most communication will fall on deaf ears, but calls to renew their annual donation will have a high conversion rate.
Example: 38% of people are more likely to give during the holiday season. The Salvation Army generated $144 million with their Red Kettle Campaign in 2014. They engage donors who only support the Salvation Army during the shopping season.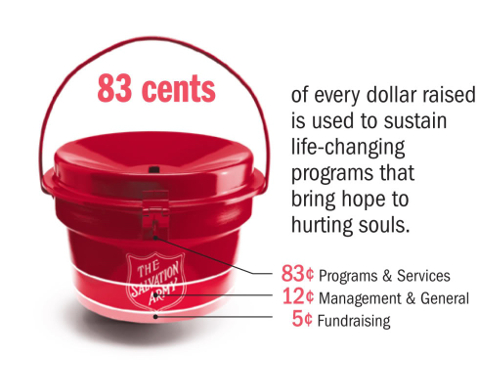 2. Cause Contributors
These supporters will be at your side during a crisis. As soon as you're in need of funds, volunteers, clothes, food, etc. they will go out of their way to help. However, they quickly go back to anonymity a few weeks later and are hard to engage during good times.
Example: The Red Cross raised more than $313 million to help Hurricane Sandy survivors rebuild. This organization is all over the web when a natural disaster hits, but fades out of the collective conscience after a few weeks.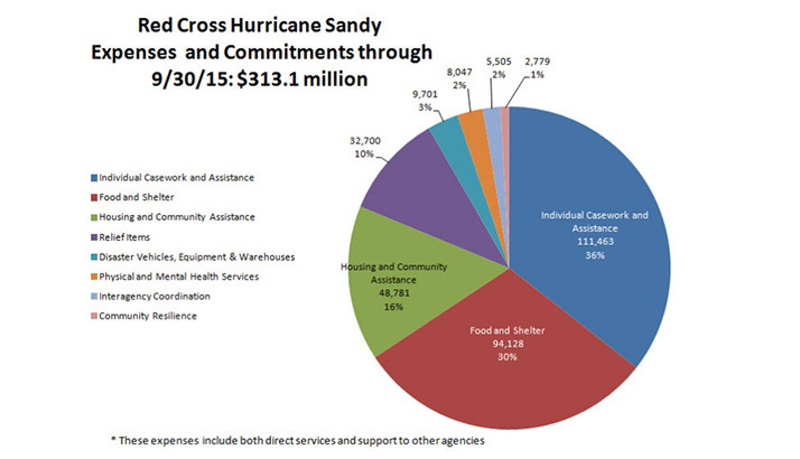 3. Give Me Givers
Engage this customer with deal offers or gifts for contributing. They're more likely to open their wallets if it means they get something back. They'll respond well to value propositions like "free gift with donation," or "donate today and save on…"
Example: The San Francisco Zoo lets fans "Adopt a Hissing Cockroach" for Valentine's Day in honor of your terrible ex. Blood banks will also offer free movie tickets, gas cards, and t-shirts for those willing to give a pint or two of the red stuff.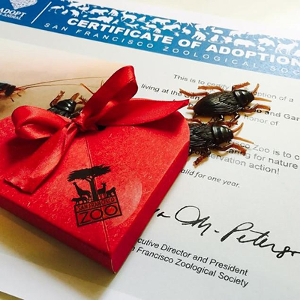 4. Gifters Not Bankers
Not everyone just wants to send money (even if that's usually easier for the organization.) These donors want to give something physical or offer their time instead of their monetary contribution.
Example: Food banks will put out calls for canned goods during the fall, animal shelters accept beds and kitty litter throughout the year.
Next Steps
Now that you have your customer personas, you should be able to see how to target each one. Someone in a remote city who bought their ex-boyfriend a Hissing Cockroach shouldn't be on the "local events" email list, while your gifters are the first people to reach out to when you're low on supplies. You have a need, and have a list of who can fulfill it.
Moving forward, try to get your community to segment themselves. Ask new visitors what kind of communication they want or how they want to be involved. This will immediately put them on the right path to becoming a long-term partner.
4,5,2,3,1