Toronto Summer Music (TSM) is an international classical music festival and academy that brings world-renowned performing artists to Toronto for an unparalleled combination of concerts, guest lectures and masters classes.
Recently, TSM was awarded the 2014 Mo Davies Award for Excellence in Fundraising for its Fellowships Donations Program, and they are attributing part of that success to the implementation of Sumac Fundraising Software.
According to the Executive Director, Natasha Bood, they used to use Excel to manage all their data, and it was a big problem. Because TSM is 90% funded by individual donors and ticket sales, "fundraising is essential to us" says Natasha, but "Excel made it very difficult to look at donor data, and create reports to look at donors year over year." In fact, "it was so arduous to do, that we didn't really bother at all."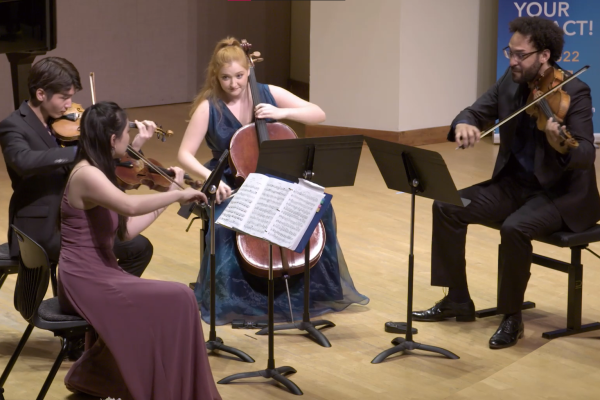 In 2011 something exciting happened, says Natasha: The Board and admin director got funding from the Ontario Arts Council to get a real database, and they chose Sumac based on recommendations from other arts organizations.
When we got Sumac, says Natasha, "we finally had the tools we needed to focus more on fundraising." We could run the reports we needed, and donor data was at our fingertips, so we could easily find people who attended events and donated regularly. This information was vital in allowing us to find good candidates that we could approach to support our Fellowship program.
The result: In less than 4 years, the Fellowship donations program has grown 240%, cumulatively raising $190,000, and TSM saw a 50% increase in the number of applications to the Academy!
Here at Sumac, we are thrilled to hear about their success. This is what's it's all about – helping non-profits do more good. Here's to their continued success!