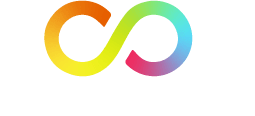 Loop Gallery is a non-profit art gallery that has become recognized and respected for its contributions to the Toronto art community and the quality of its programming.
Before the gallery started using Sumac, they used Excel to manage their contacts and mailings, but it was problematic for several reasons:
When updating the list of contacts, it was easy to make mistakes, so data got rearranged and messy.
Dealing with data in several spreadsheets meant volunteers didn't know which one had up to date data, if any.
Excel did not allow them to segment contacts to do targeted mailings.
8 years ago they decided to switch to Sumac in order to better target and manage mailings to patrons, artists, and press. Because they are a small organization that relies on part-time administrative support, they needed something that was both affordable, and easy to use.
Sumac has been meeting their needs every since. According to Stephanie Anne D'Amico, Administrative Director:
"We switched to Sumac so we could have a single place to store and update all data, so we could easily print labels and segment contacts for more targeted mailings, and eventually e-blasts too.
Being able to target communications helps us improve attendance at shows, and makes it easy to introduce our patrons to the work of new artists. For example, Sumac allows us to keep track of our guests' preferred artists. This information helps us suggest similar artists or works to our patrons which increase our presence across the board.
Sumac also makes quick work of telling us how many press contacts, artist contacts, and gallery contacts we have. We send this info to members as their show comes up, so they can decide which groups they want to send to and how many postcards to print."