Much of the research into fundraising by Elizabeth Dunn of the University of British Columbia, Lara Aknin at Simon Fraser University, and Michael Norton at Harvard Business School, has centred on how people feel when they give.
On one occasion they handed out envelopes containing $5 or $20 to people on the street. For some, the cash came with a note asking them to spend the money on themselves. Some bought jewelry others bought drinks at Starbucks or sushi at a restaurant.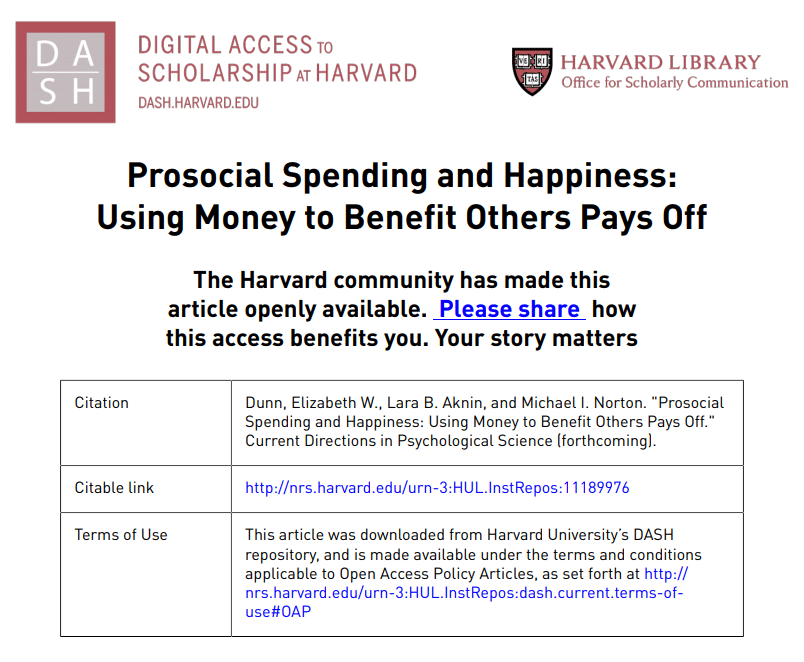 The other half of the subjects got a note asking them to spend the money on someone else or donate it to charity. They gave money to the needy or bought gifts for others. Instead of getting coffee for themselves, some even treated a friend to a cup.
At the end of the day, the researchers called everyone up and asked them how the unexpected windfall had impacted their level of happiness that day.
The first surprising finding was that the amount of money ($5 or $20) didn't matter much. What was more surprising was that those who had been assigned to spend that money on others reported higher levels of happiness.
Most people assume that generosity involves sacrifice: We are giving something up so someone else can have more. But this assumption turns out to be largely incorrect.
In fact, many people experience a bigger boost in happiness when they spend money on other people or help others. In these cases, this is proof that nonprofit giving is literally better than getting.
Dr. Benartz, a professor and co-head of the behavioral decision-making group at UCLA Anderson School of Management, and Dr. Olivola an assistant professor of marketing at Carnegie Mellon University's Tepper School of Business and editor of  "The Science of Giving" about donation decisions found a similar effect in their own survey. When they asked online respondents to imagine how happy they would be if they spent a $100 windfall on themselves, their average response on a five-point scale (with 5 being "very happy") was 3.89.
However, when they asked a second group how happy they would be if they spent that $100 on someone else, they reported an average happiness level of 4.32.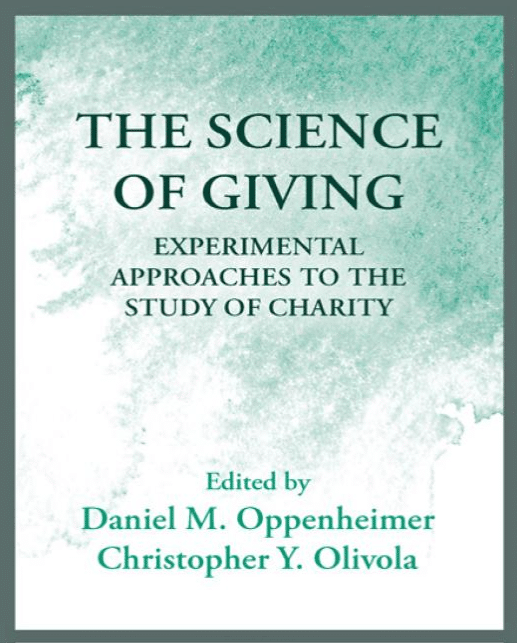 We often assume giving money away is a choice between our happiness and the happiness of others. But this research is a reminder that generosity is much better than that: We are built so that giving also feels good. When you donate to a cause you believe in, everybody wins.
Most philosophies and religions have a strong belief in nonprofit giving. Not only does it have the obvious benefit of helping others, but also it's apparently one of the most therapeutic things we can do for ourselves.
I think Mahatma Gandhi said it best when he said, "The best way to find yourself is to lose yourself in the service of others."
This is one more good reason why so many people why work for charities consider what they do to be an admirable profession.