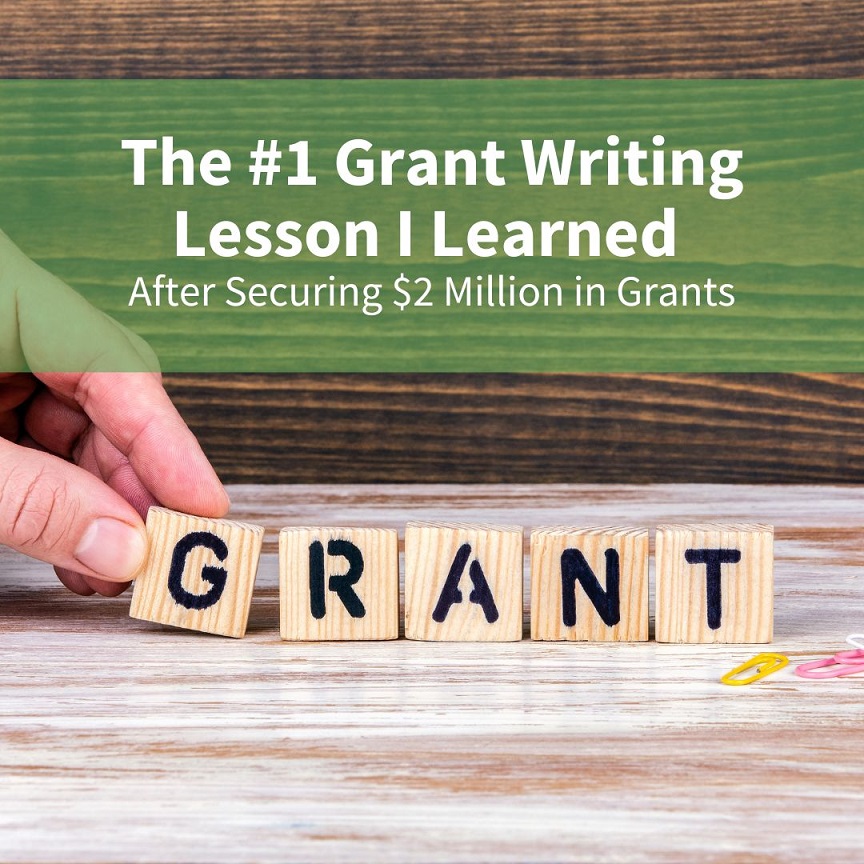 My name is Dr. Catherine Alter. I am a retired professor and dean of two U.S. graduate schools of social work with strong community development programs, planning, and social welfare research.
My career spanned 45 years, during which I taught grant writing for nonprofits, social welfare administration, research methods, program planning, and program evaluation, was the Principal Investigator on many state and multi-state program evaluations, and authored more than 40 articles, five books, and numerous chapters.
I also secured more than 2 million dollars in grant funding.
The first grant I wrote was in the 1960s, and it successfully established the first legal services office in the State of Iowa for low-income families. The second grant, funded the following year, created the first infant daycare program of the Visiting Nurses Organization in Eastern Iowa.
Over the years, I have successfully secured funding for programs that serve at-risk youth, the elderly, criminal and juvenile justice programs, child abuse and neglect agencies, micro-economic development, drug and substance abuse programs, and many more. I even planned and secured funding for a 20-mile bike path in Eastern Illinois and a transit system for disabled people.
When I retired from university work, I founded and served as the CEO of a K-3 school-based literacy program in North Carolina that aims to close the black/white achievement gap. I started with a budget of $6,000 and eight phonics-trained volunteers today, this program is a model program with a budget of over $250,000 and more than 140 volunteers making a real difference for young students.
Now I consult with and write grants for many nonprofits. In fact, I just finished working with the National Urban League in developing Affordable Care Act (ACA) enrollment sites throughout the 50 states and a start-up in Seattle that aims to bring social justice to the fine chocolate supply chain.
The #1 Grant Writing Lesson I Learned
Today, you can find many excellent "how-to" and "dos and don'ts" of grant writing on the web and in bookstores. They give you the concrete steps necessary to write a grant.
I will relay a little of what I've learned about the conceptual foundation for grant writing, as it led to the most important grant writing lesson I learned: That careful program planning is critical to be successful at winning grants.
Program Planning for Grant Writing
The turning point in my grant writing experience occurred in the 70s when I found a book entitled "Identifying and Solving Problems: A System Approach" by Roger Kaufman (University Associates, 1976, 2nd Edition). In the preface, he wrote:
"In planning and doing…far too often, we discover we are involved in tasks before we have done the essential preliminary spadework. We frequently select and use solutions that do not match the real problem. As a result, plans do not work, and solutions mysteriously do not solve anything important….we can save money, time, and human resources if we stop jumping into solutions before we are sure what our problem is."
In this clever and accessible book, I first encountered the usefulness of program planning as a process to undergird grant writing.
Even now, when I start working with a new nonprofit, I walk them through this planning process to identify the seven basic elements of a program plan. In this process, we write short, precise, carefully crafted statements for the following:
Problem = the current situation; "what is" that needs changing.
Goal = the desired state to be achieved; "what should be" is written in the future tense.
Objectives = milestones or mini-goals that will lead to goal achievement.
Inputs (resources) = concrete and intangible resources required to achieve the objectives.
Inputs (methods) = activities that put the inputs into operation.
Results = short term impact(s)/effect(s) of applying inputs and methods.
Outcomes = long(er) term impacts(s)/effect(s) of applying inputs and methods.
This process takes critical thinking and may look easy, but it usually is not. My graduate students were always surprised at how difficult it is to break down a project into component parts that are logically linked, as shown below.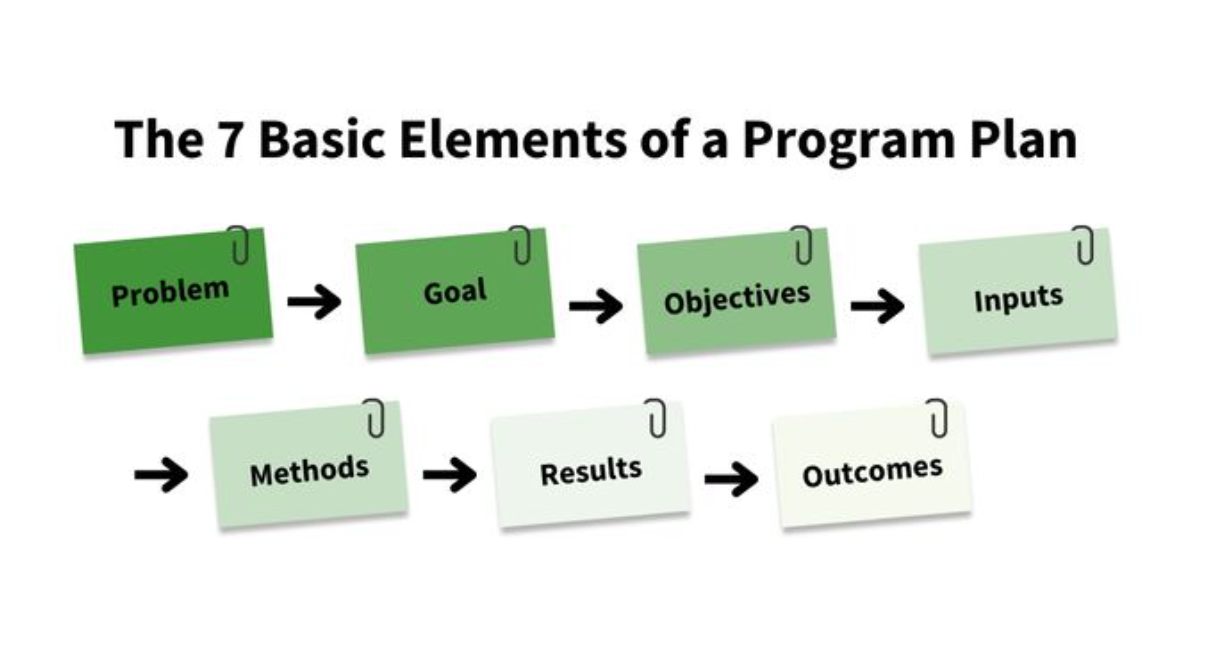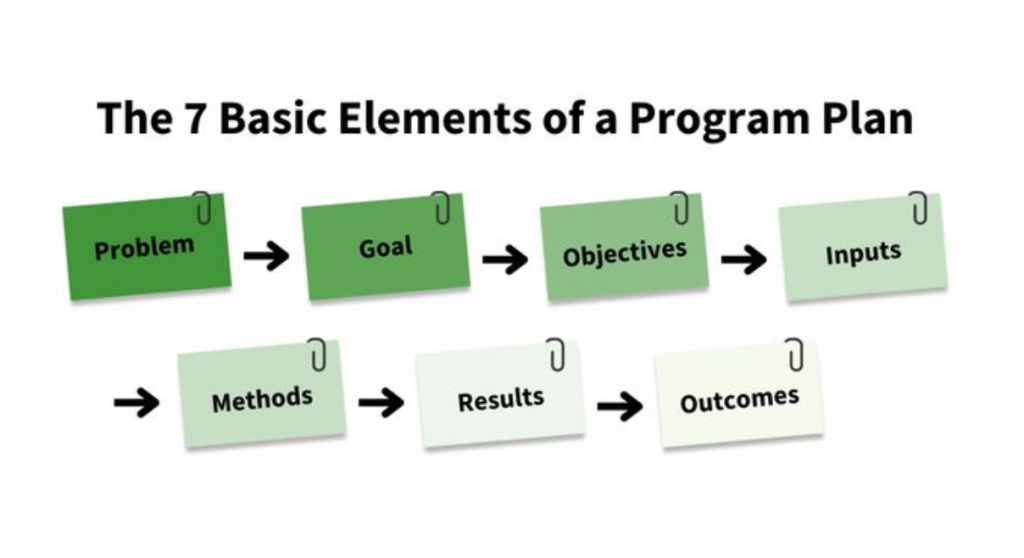 This is often a linear process, but doesn't necessarily have to be so. For example, in a "normative" planning process, you might start with the goal statement rather than the problem and work backward. Alternatively, you might start with the required results and figure out what resources (inputs and methods) and mini-goals are needed to get there. Thus, this program planning process can be entered at any point in the cycle.
Program Evaluation for Grant Writing
Planning becomes circular when you add an evaluation element. These two types of evaluation are:
#1. Process Evaluation (depending on the Results, you circle back to the Objectives):
Process evaluation focuses on the resources and methods used to deliver the program. It answers the question, "are we doing what we said we would do?"
It requires collecting and analyzing information about the program's activities, characteristics, and immediate results. These results occur inside the organization before the client(s) leave.
I like to use the analogy of a black box – clients enter the front door and exit the back door. What happens to them inside the box and their condition at the back door are called "results," and the act of measuring them is called process evaluation. Thus, you are measuring change in the client from the beginning of the program and at the end of their participation in the program.
#2. Outcome Evaluation (Depending on the Outcome, you circle back to the Goal):
Outcome evaluation is sometimes called summative evaluation, it measures the impact/effects of the program on the client(s) after some time has passed when they are outside of the organization.
It helps to be clear about the difference between short-term effects and the longer-term effects that require follow-up. For example, the intermediate product of an assembly line is a car (the result), while the longer-term effect is air pollution, among other things (the outcome).
Of course, it's easier to assess short-term results but both are necessary to have accurate information about the efficacy of a program.
Why is it that including these components turns the planning process circular? Because precise results/outcomes are fed back into the planning process and used in the next round of planning to improve the program's quality, which is critical for winning grants.
Program Planning Example for Grant Writing
I have simplified program planning into a basic model – one problem, one goal, one objective, etc., but this is seldom the case in program planning for grant writing.
For example, you might be working for organization XYZ, a domestic violence program that provides wrap-around services and their goals are to:
Eradicate domestic violence in their area.
Interrupt the cycle of intergenerational violence.
Advance justice for women and children.
Empower women.
Notice, each goal starts with a verb. Obviously, this organization must have multiple objectives to accomplish its goals.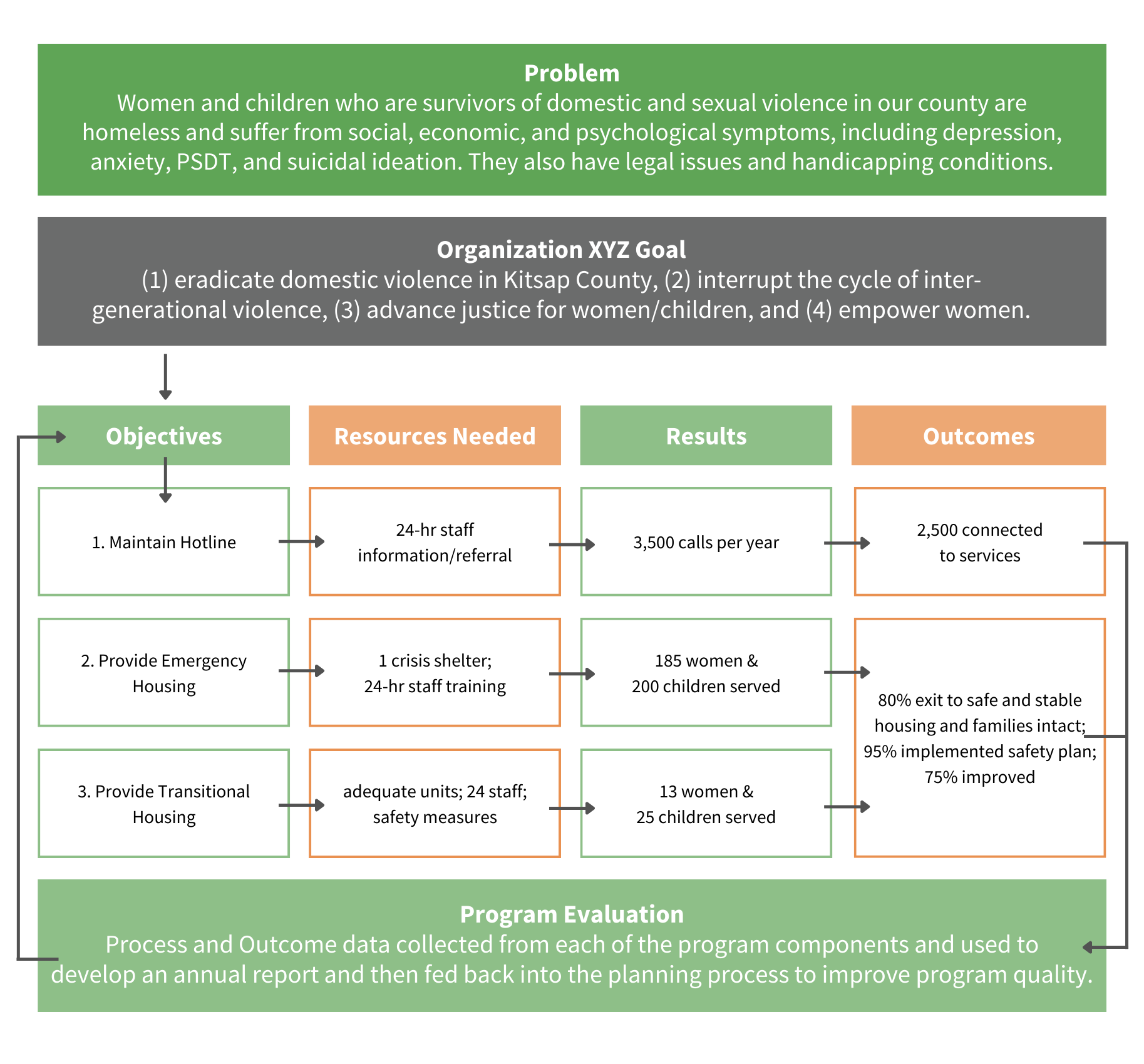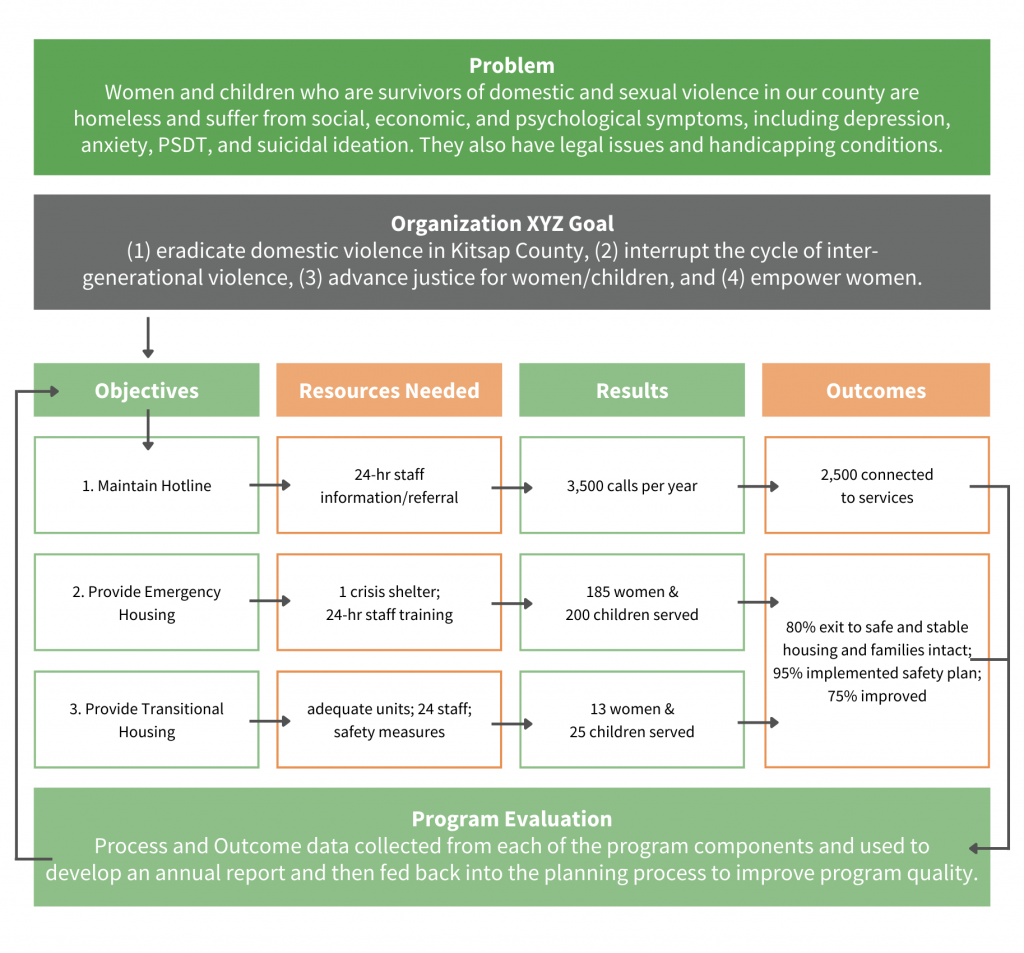 This plan includes three objectives but could have as many as needed. The framework can be used to request general operating funds but also grants for each of the program components. This approach has many advantages because you:
Don't have to start over with each grant; you have the basics already in place.
Make clear the hypothesized causal relationship between the means (inputs) and ends (results and outcomes.
Don't make the mistake of asserting the problem is the lack of a particular service, approach, or intervention rather than the actual condition or state of the client.
Have an indispensable start on designing the evaluation plan if it is necessary.
To seek planned change for individuals, couples, families, organizations, or communities, this planning process enables one to tease out the theoretical connections between what your organization will provide and the promised results/outcomes.
I know this sounds like a lot of work, and it is. That's why if I accept an offer from a start-up organization, I'm always completely honest about how long it's going to take to get started.
So many start-ups think that grant money just falls from the heavens, and I have to tell them gently but firmly that there is no free lunch, thorough planning is absolutely necessary to be successful at grant writing, and even then, there's no guarantees. But planning sure does improve the odds.