A letter is like a warm hug.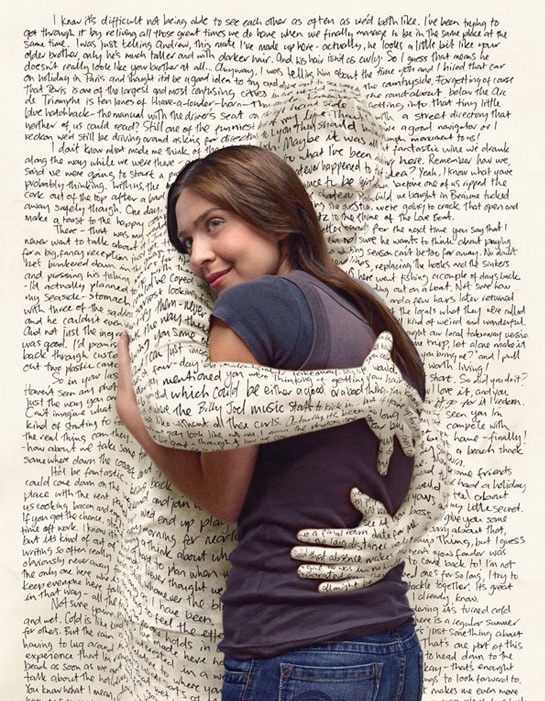 Letters have magical powers. They give us joy on special occasions like weddings and births; strength when we are dealing with sadness; hope when we are weary and delight when we hear from a long-lost friend. 
Often the best fundraising letters are episodic because they present narratives to donors, not statistics. That's a more powerful way to demonstrate a need and how a donor can help make a difference. 
This makes both the problem and the solution real for donors, not just hypothetical.  We're wired as children to love listening to a story. We even think in narratives all day long, whether we're arguing a point or making a presentation at work.
Stories have proven to be a powerful delivery mechanism for sharing insights and ideas for three important reasons. They are: 
Persuasive 
Engaging
Memorable
As a copywriter I enjoy direct marketing because letters contain words and can produce as striking a visual image as any storybook. And the child in me still loves stories. Here's 10 examples of fundraising letters that raised a ton of funds for nonprofits:
1. A Letter That Got 100% Response
This 5-page letter was mailed to just 23 individuals asking them to join the writer and to donate $1,000 each to help pay for the deficit of 10 students each at Berea College. The author and all the 23 people donated $1,000 helping 240 students. 
Here is the letter: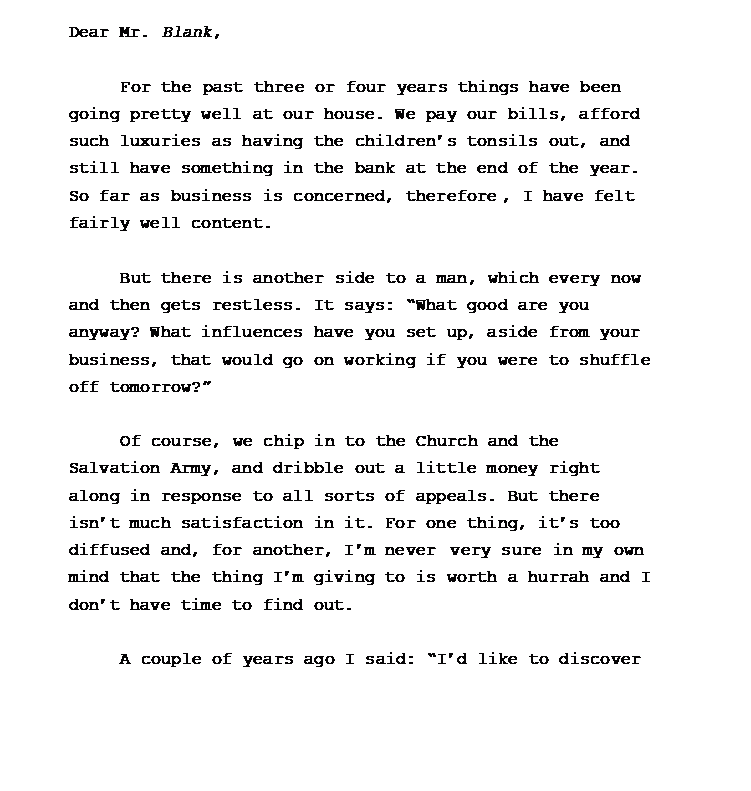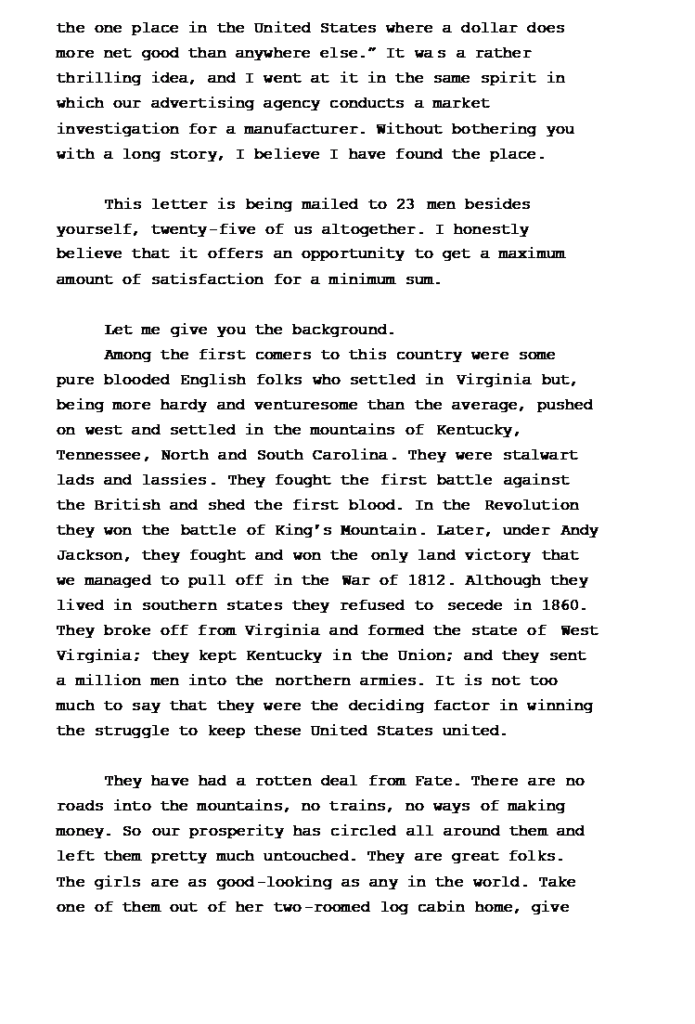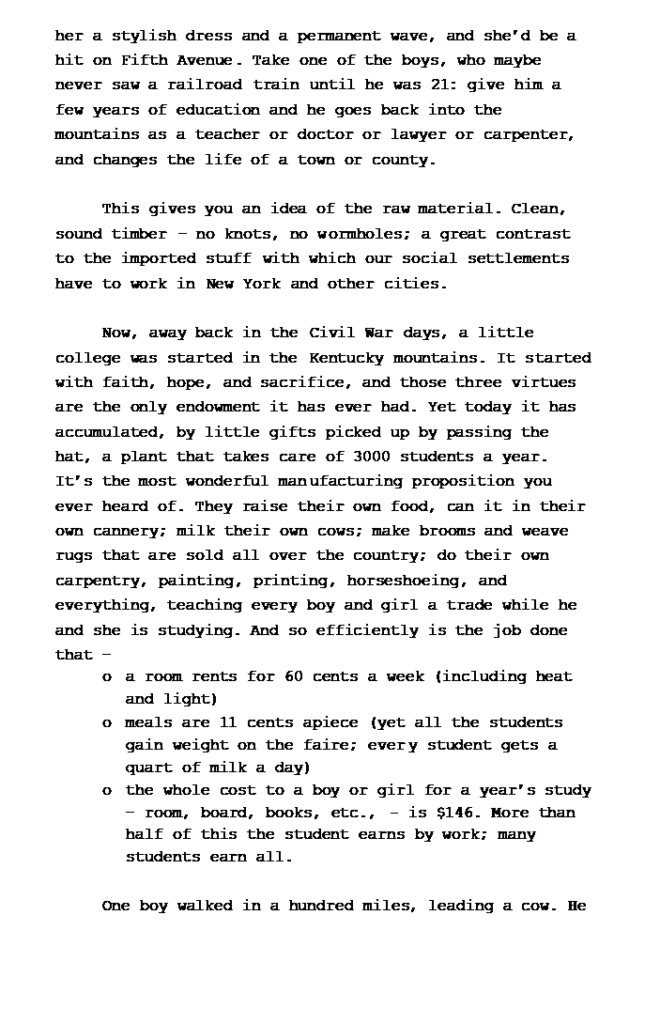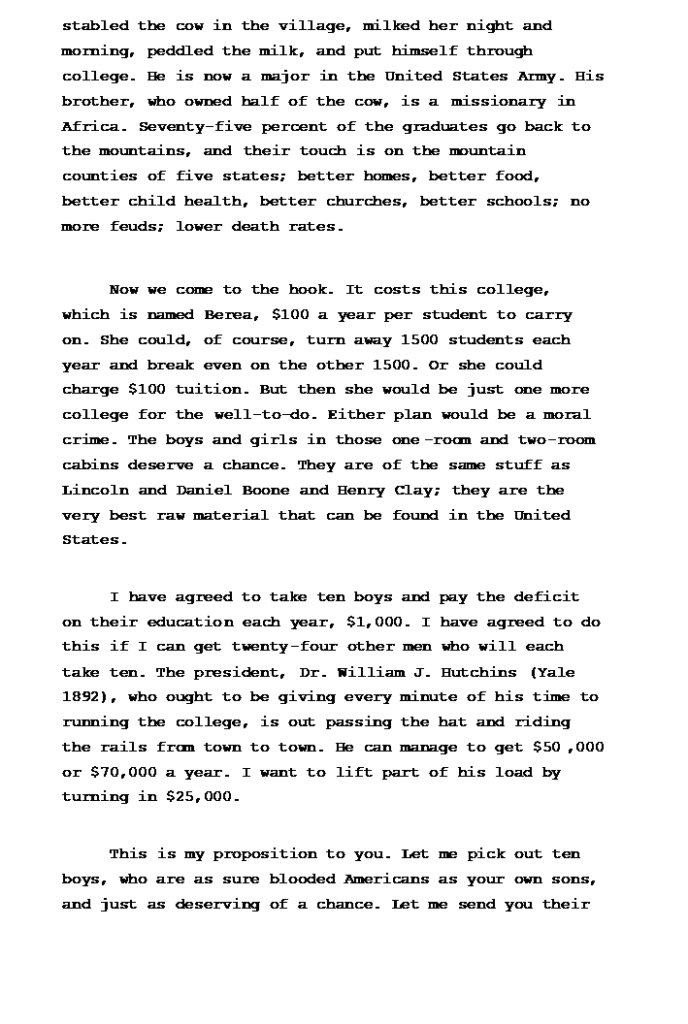 2. David Ogilvy's Letter for the United Negro College Fund
David Ogilvy's letter for the United Negro College Fund (UNCF), on 24 June, 1968, raised $26,000 in one night.
In today's money – that's between $250,000 and $400,000 in one night.
David Ogilvy, suggested that the letter be placed on every seat of every train leaving Grand Central Station for the affluent suburbs of New York.
He had a captive audience who had the time to read his letter. David Ogilvy also knew that his audience was going to be pretty well-heeled and well-educated. He knew about the concept of 'dwell time' years before it was invented. 
What he got his audience to do is look out of the window of the train, so they would be able to see the young people he was talking about. The young people who need help, the people who attend The United Negro College.
The United Negro College Fund is still around. It has raised over $3 billion to send black and ethnic minority students to college in the US since 1944. 
The United Negro College Fund also have one of the greatest slogans of all time: The mind is a terrible thing to waste.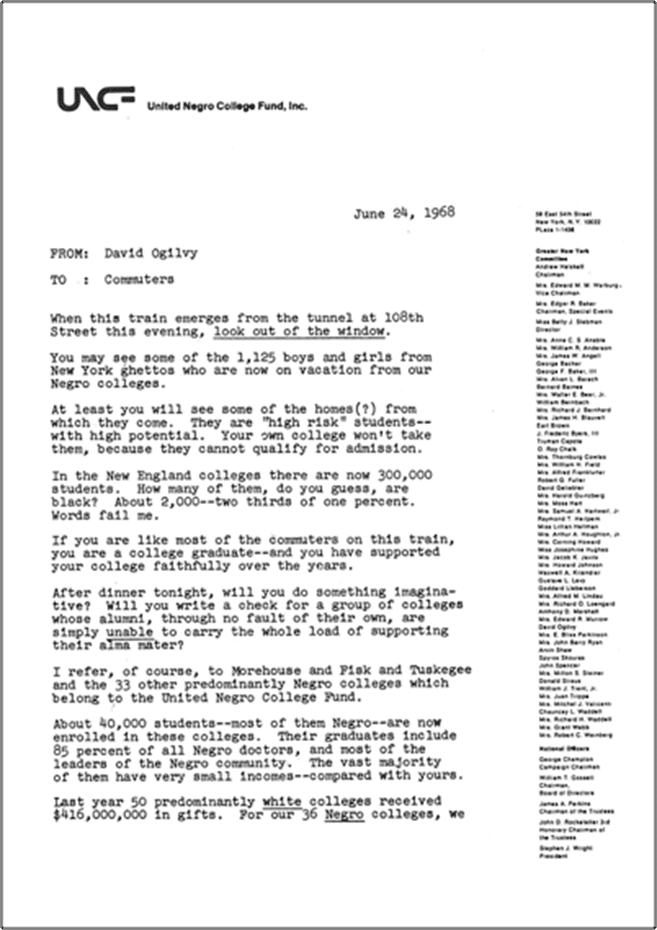 A big part of the reason for this letter's success can be summed up in one word "relevance". By focusing on the readers but showing the plight of black students, Ogilvy formed a bridge between both groups: their own Alma matter and UNCF.
As Adrian Salmon, Vice President, of GG+A Europe, once confessed after seeing this direct mail piece: "I may have beaten him in two pitches, but this was still a message from God for an ad man like me."
A recording of Adrian Salmon talking about this letter is available on YouTube. Here's the link: https://youtu.be/etf6j_sgmDA
3. The Girl With the Paint Can
My favorite is this 3-page letter for Covenant House about the girl with the paint can. Once you start reading it you won't want to stop till the very end. Here it is: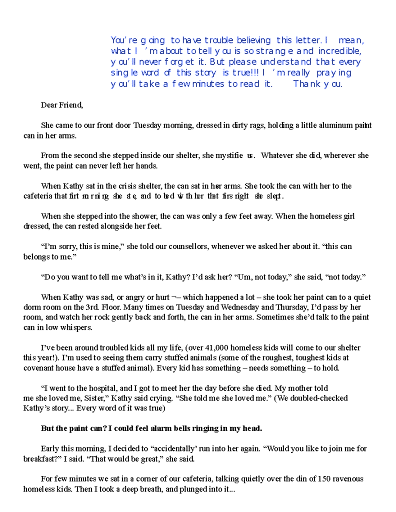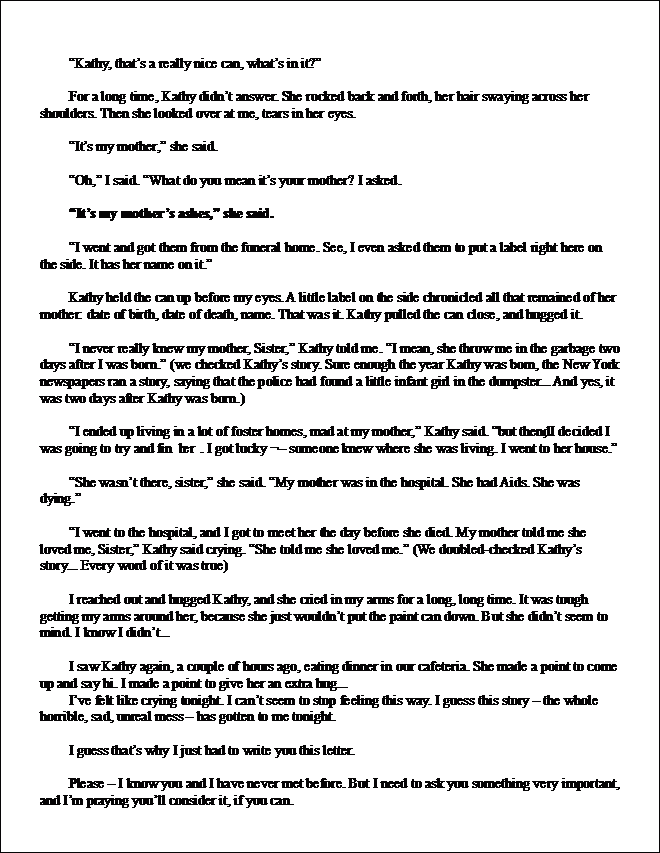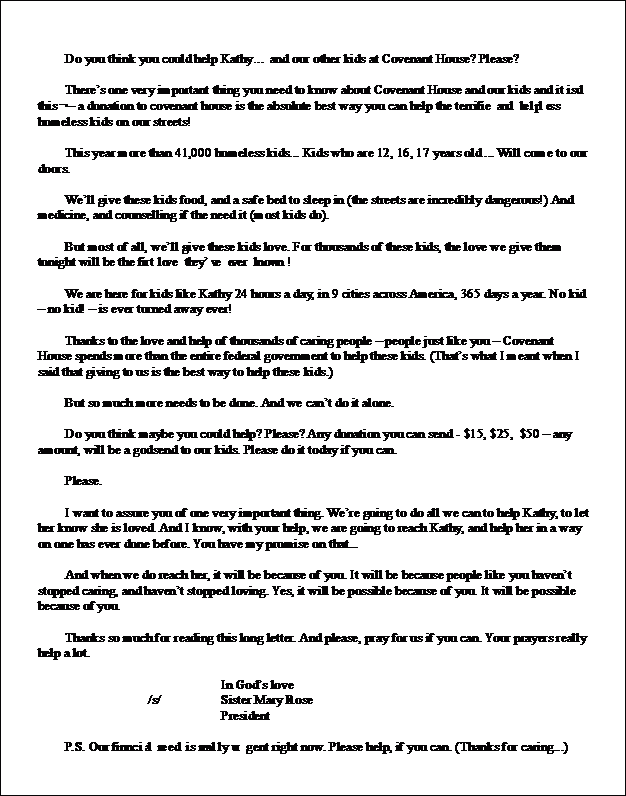 4. Children Should be Seen and Not Hurt Winter Appeal
For the past few years, The Children's Center (TCC), Detroit has experienced less than desirable results from its annual appeal campaigns. This 2012 mailing helped turn that around.
Direct mail: The TCC developed a two-staged direct mail that targeted three segments of donors: current donors, volunteers and lapsed donors. 
A follow-up mailing, titled It's Not Too Late, was sent three weeks later, but only to those who had not responded.  The direct mail pieces were mailed in a clear polybag to ensure each recipient would quickly see the powerful imagery and strong call to action.
Email: Three emails were sent three weeks apart to reinforce the campaign messaging and the call to action. To engage and accommodate all mobile traffic, they created a landing page that incorporated the theme of the appeal.
Social media: Facebook/Twitter LinkedIn/Pinterest: The social media team comprised of 27 staff members who targeted influencers to help spread the word. Telephone/face-to-face: Traditional face-to-face and telephone channels were only used when appropriate.
Costs: Campaign cost per dollar raised .09 cents.
Results: They raised more than $70,000 in net contributions.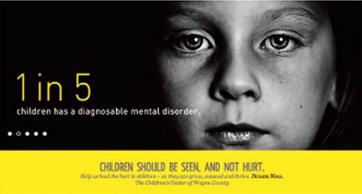 5. The Anti-landmines Campaign
The International Campaign to Ban Landmines (ICBL) is a non-profit organization in the UK. They mailed just one shoe to all the members of parliament and the press with a short message on a tag, tied to the shoe, asking them to sign up and ban land mines around the world.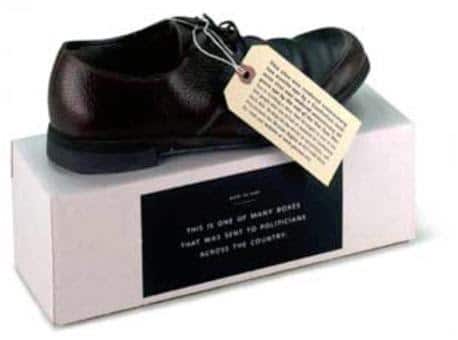 Landmines are the scourge of poor countries. One hundred million un-detonated anti-personal mines still remain buried in 60 countries after wars and armed conflicts. These buried landmines were placed to maim or kill soldiers, but it is the civilian population that suffers the most.
The Result: After the mailing, Princess Diana played a major role in promoting the ban on anti-landmines around the world. 
The organization and its founding coordinator, Jody Williams, received the 1997 Nobel Peace Prize for their efforts. And a treaty was signed the same year to ban landmines.
Yet sadly, still not part of the original treaty were the following countries: China, Egypt, India, Israel, Pakistan, Russia and the United States.
6. A DM Piece that Saves Lives
To help prevent deaths from carbon monoxide poisoning in Poland, where 100 people die every year, Grey Group Poland created a leaflet that actually save lives.
The National Fire Service of Poland, masterminded a partnership between themselves and a major Polish retailers Pepco, to promote what is described in this case as a simple "life-saving hack"
By holding this leaflet over a properly working vent, the pressure would make it stick. If it did not stick, it indicated that the vent was malfunctioning—a potential cause of carbon monoxide poisoning—and it needed to be checked.
The campaign was so successful in Warsaw, that there are plans to roll it out to other cities. Here is the video.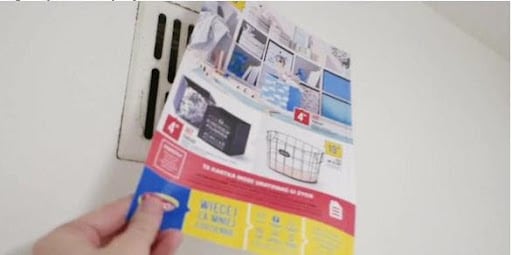 7. National Federation for the Blind
The National Federation of the Blind attached a shiny new penny with this mailing.  The copy states at the start: Dear Friend, Lisa wants you to have this shiny penny.  The penny then tells the story of each blind child's hope.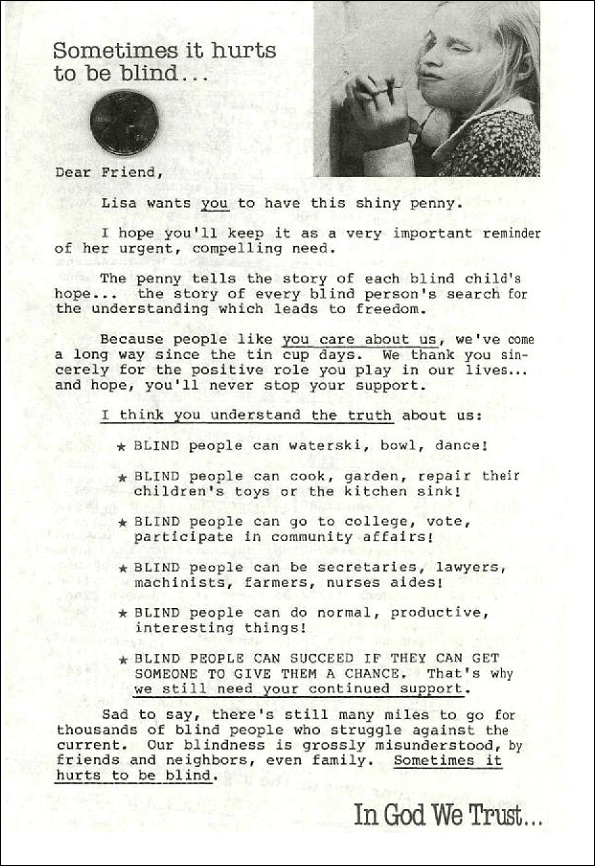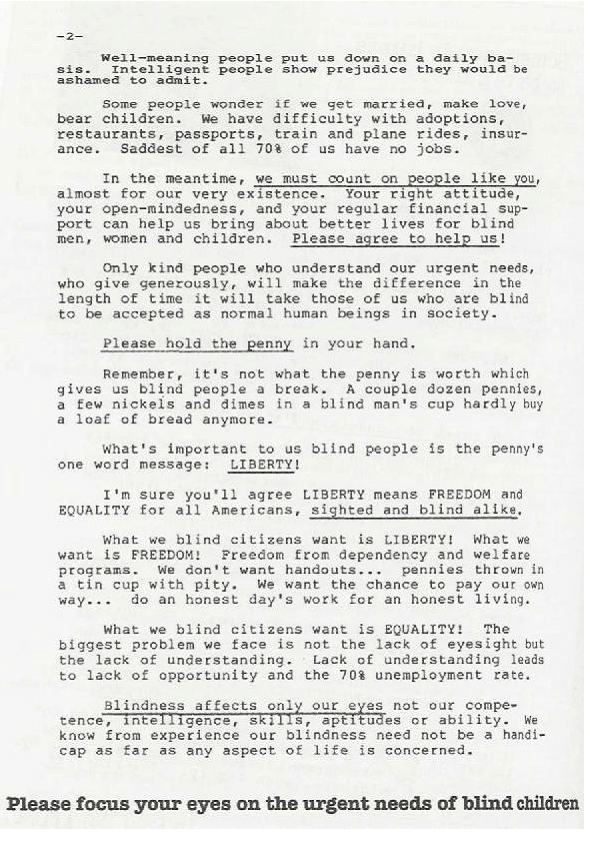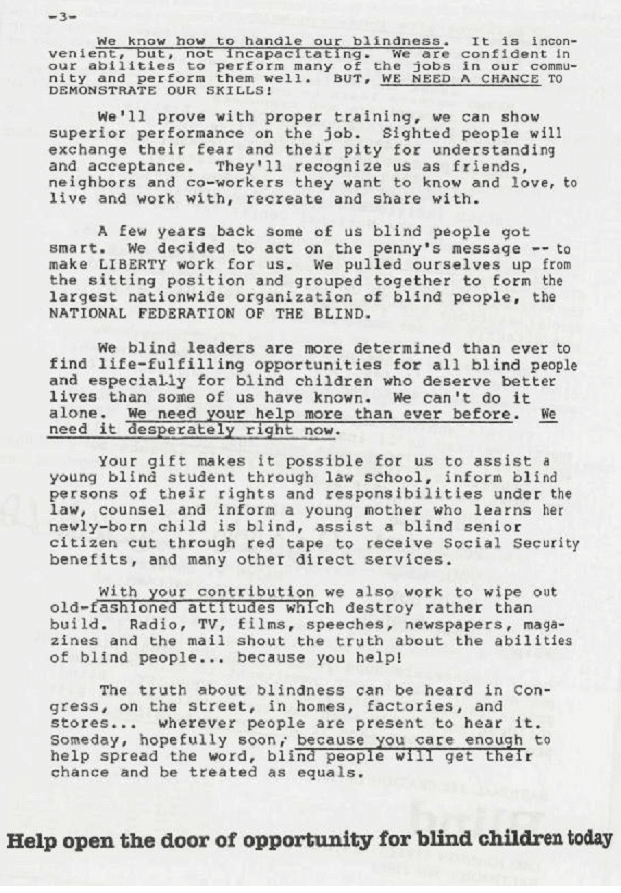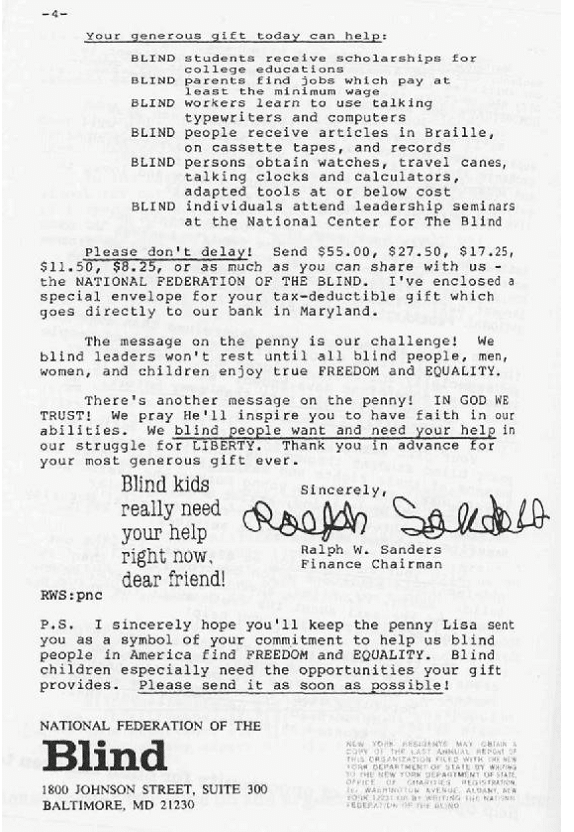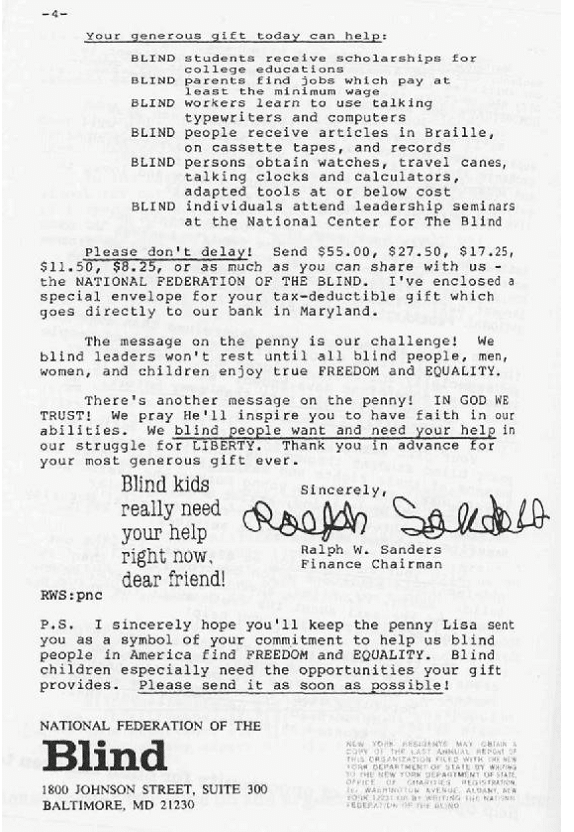 8. UNHCR Cardboard mailing
The United Nations UNHCR package included a piece of cardboard that told a story as to why Refugees deserved a better shelter than pieces of cardboard. The
Result: It raised $61,500 from 726 new donors and became the control package here in Canada and the US.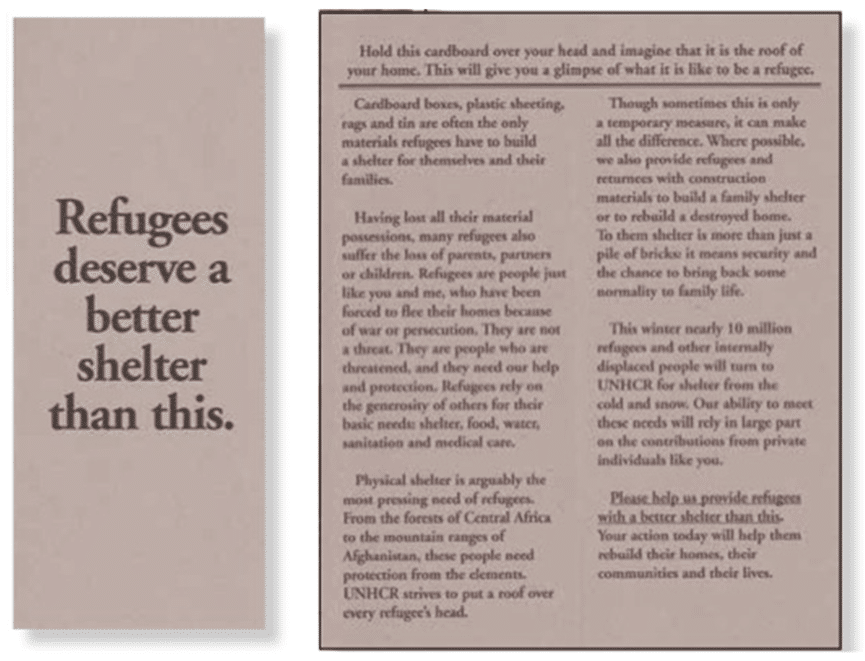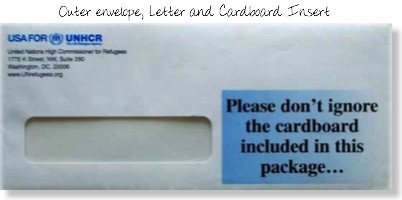 9. The Measles Direct mail (BC Centre for Disease Control)
When there was a sudden outbreak of Measles in British Columbia, the BC Centre for Disease Control contacted their Advertising Agency, Rethink to come up with a solution to alert the citizens. This video explains how they did it.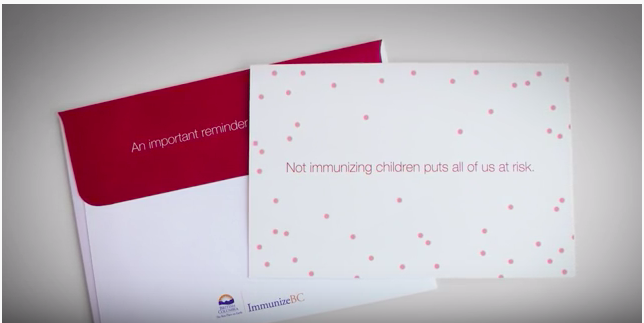 A Childish Letter: The hospital let the children have fun with the letter before mailing it to donors. Here's the video.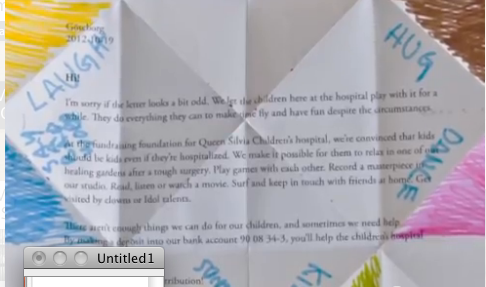 Direct mail offers two huge benefits. 
First, it has been scientifically proven that the brain retains information gathered from paper for much longer than it does from digital messaging. In other words, people trust paper. 
Second, you can practically mail anything and use it to engage donors by making it interactive. This tactile nature of direct mail that is inherent only in this medium is a big plus in telling stories and raising funds for nonprofits. For more, check out these fundraising letter templates for every sector, and How to Write the Perfect Fundraising Letter. 
To personalize and send fundraising letters that get higher response rates, you need a good nonprofit CRM, like Sumac.