There is no denying that we are all living in fear right now as if someone has opened a Pandora's box. But even in the Greek myth of Pandora's box, the thing at the bottom of that box of woes was – hope.
And that's the kind of message to relay right now!
Only send useful information to donors
Before you send anything to donors, think about what may be happening in their lives right now. Most are working from home, many are looking after their kids because schools are closed and child care may not be available.
This means that your donors are probably spending a lot more time at home just like you. Offer them tips, advice or maybe, even share ideas for activities for kids. There are many useful tips and ideas that can allow your nonprofit to stay in touch with donors and keep the relationships going. Most important of all, be thoughtful and mindful with every communication you send.
Inform your donors about what's happing at your non-profit organization
Send a short email highlighting what's going on and how you're handling operations, programming, beneficiaries, and staff.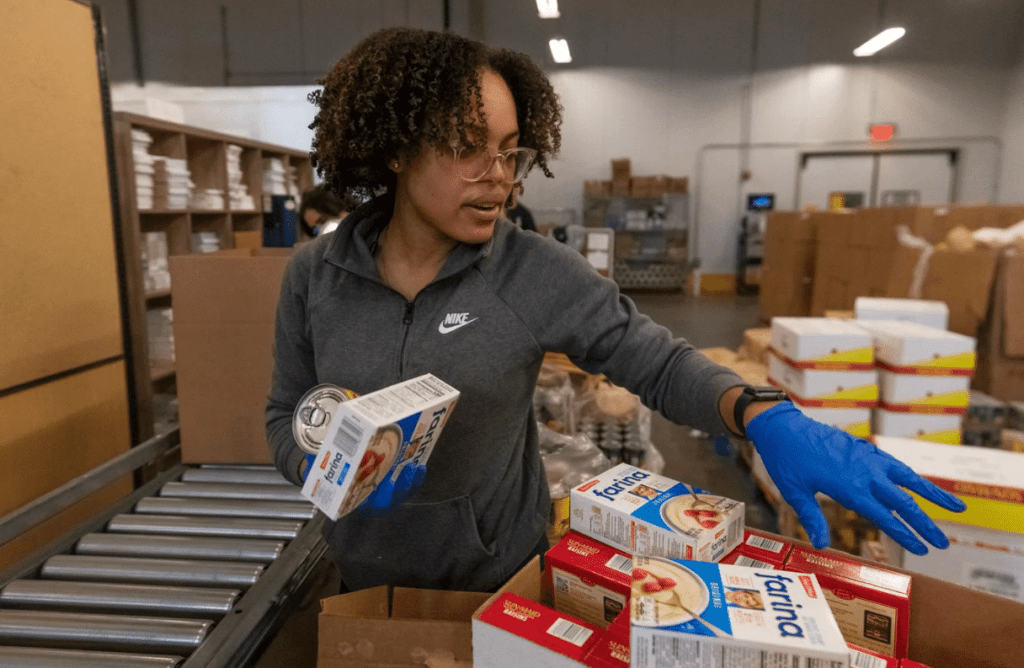 Remember everyone is hurting. Many have had to shut down their businesses, or are no longer receiving paychecks, or have elderly parents who are at risk. Keep it positive. For example: Here are a few points from an email from Sobeys Food store:
Here are the details of our Hero Pay Program:
• All teammates will receive an additional $50 a week, regardless of the number of hours worked, recognizing how each one of our heroes is going over and above to feed our customers.
• All of our teammates who work more than 20 hours a week will receive an additional $2 premium per hour for all hours over 20 hours, in addition to the $50 payment mentioned above.
• All of these new arrangements are retroactive to March 8, 2020, and employees will receive their first payments in early April.
• This program will be reassessed at the end of April.
• We are mobilizing our recruitment drive and are hiring additional part-time teammates across our business.
Ask for donations now if you are still in operation
If your organization is an essential service such as a food bank, then you should be asking for help and money, but be specific.
For example: Show them how different amounts can help, like $100 will buy 10 food boxes to feed a family of four for a week.
If you are not an essential service, and strapped for funds you can appeal to your donors by starting a "Virus Relief Fund" to help your staff during the crisis. The United Way of Central Indiana did just that: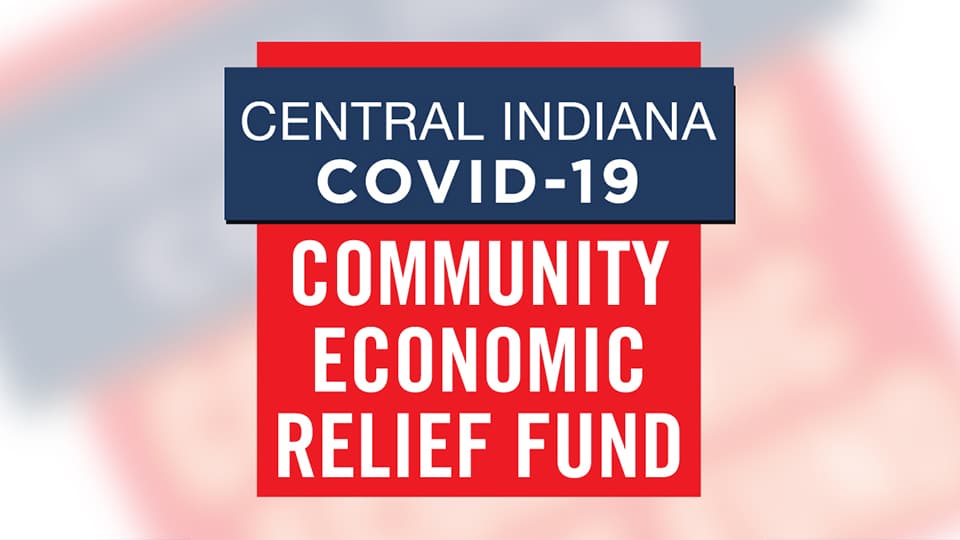 The rise of mobile platforms has contributed to giving, making it easier for potential donors to immediately send money, usually in small amounts, via text, Venmo, Facebook, or other tools.
When an earthquake struck Haiti in 2010, the American Red Cross raised over a million dollars in 24 hours through a text-messaging campaign.
When donors respond, pick up the phone or send an instant thank you email
Equally important is to check in to see how they are doing. Making donors feel good immediately can strengthen the emotional reward of giving by reducing the delay between the donation and the positive feelings it produces, and by augmenting the good feeling itself. Nonprofits should immediately and vividly show donors the effect of their gift.
For example: donors could view personal photos of the people benefitting from the aid, or a video with a beneficiary saying thank you.
Start reaching out to your loyal donors now
Call your donors. Reach out to your most loyal supporters, with talking points in place in advance of your conversations. In moments of uncertainty, communication and community are crucial — use this time to grow your donor relationship.
Brush up on Social Media tools
Everyone, including you, reading this article is online, since, just about everyone is sitting at home, plugged into their computers, phones and televisions. So, it's time to brush up on digital marketing efforts. Take advantage of this truly unique medium now.
A list of some social media tools to get acquainted with now:
Google Analytics
Google Analytics: If you work in online fundraising, Google Analytics is a must. Although not designed specifically for nonprofits, but then, most of the platforms are not designed specifically to be "online fundraising tools." Google Analytics allows you to see what traffic Google search queries are driving to your website. Sign up for free.
Rev
Rev: Many major nonprofits use this platform to make online fundraising efforts faster, efficient, and more cost effective. Rev provides transcription, captioning, and subtitles services. Just upload audio files like a podcast or link your latest video and they'll have your file transcribed/captioned in less than 24 hours. One of the biggest bottlenecks in an online fundraising program is having the time and bandwidth to create new content like blogs, articles, eBooks, etc.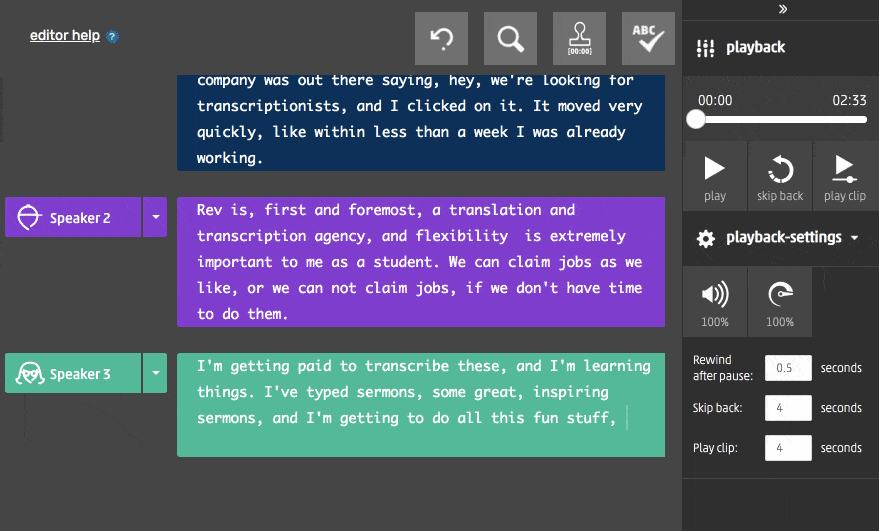 Good quality content is critical to growing and cultivating new and long-term donor relationships. Content is king when it comes to keeping your donors in the loop about what type of impact they're making through their support. Here are some ways you can use Rev to streamline your content creation:
•Turn an existing podcast into a blog post. If you have podcasts, radio broadcast, or even recorded meetings where you're talking about your organization's impact – you can turn these into great blog content with ease.
•Upload your audio recording to Rev, get a transcription back, and make your edits. This will save you tons of writing time ready to share with your donors.
•Get your videos "social media ready" by adding captions: Most people consume video-based content on social media like, Facebook, Instagram, etc. with the sound turned off. That makes captioning all the more important and critical to delivering your message effectively.
"As much as 85 percent of video views happen with the sound off." – Digiday
Google Optimize
Google Optimize: Helps you figure out how to optimize your results. There's no excuse for not signing up for Google Optimize – it's free! Once you have it set up, you can even run an A/B test on any page of your website – including your homepage, landing pages, articles, and even your donation page.
Sly Broadcast
SlyBroadcast: This is the best most unknown online fundraising tool out there. While it's not specifically designed for nonprofits, it is designed to help you connect with people – which is what fundraising is all about.
SlyBroadcast helps you send out a thank you message to all of your donors via voicemail after they give. If they miss your call, they'll see your message in their voicemail. So, you don't have to spend every moment of your day making phone calls.
Get familiar with where your donors are
Baby Boomers (Born 1946 to 1964)
Baby Boomers favor Facebook over other social media platforms. A Pew survey found that about two-thirds of 50- to 64-year-olds (68%) and almost half (46%) of those aged 65 or older are the most active on Facebook. Boomer's second pick for a social media platform is Pinterest.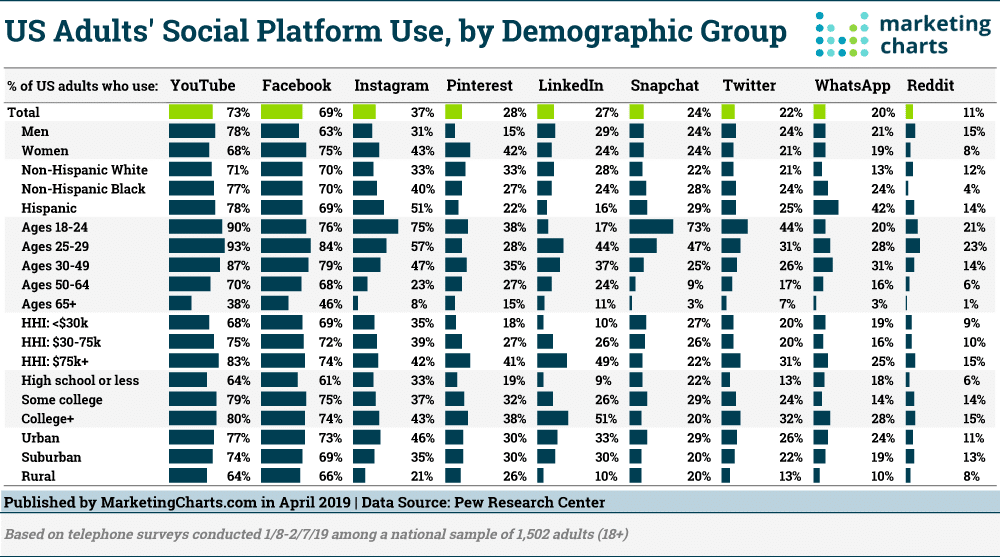 Generation X (Born 1965 to 1980)
Generation X likes to seek out content in both video and text form both established and new media, making Facebook, YouTube and Twitter their preferred social media platform choices.
Millennials/ Generation Y (Born 1981 to 1996)
This generation's preferred channels are all over the map. Millennials are most active on Facebook, Instagram, and YouTube. Millennials are also the most prominent generation on LinkedIn.
Generation Z (Born 1996 to 2012)
This generation prefers visuals and short, motion-based content. Gen Z prefers Instagram, TikTok, Snapchat, and YouTube. Gen Z is drawn to the hyper-personalization brought by these platforms.
Remember, we are all in this together! This crisis allows nonprofits to show compassion, empathy, and love for one and other as a sector and as a nation.
Finally, it may seem odd, but in tough financial times people actually give more, especially to organizations they care greatly about.
About the Author: Billy Sharma is a brilliant direct marketing consultant and author and a regular contributor to the Sumac Blog. Sumac is part of the Silent Partner Software family, a company dedicated to providing exceptional software and services to nonprofits. With over 25 years of service, Silent Partner has helped organizations manage over 3 million donors and contacts across the US, Canada, UK, and Europe. Learn more.
See Complete List of COVID-19 Resources for Nonprofit Here.