The direct mail landscape has changed with the expanded influence of digital technology, but this doesn't mean the end of your direct mail program. It's an opportunity to leverage digital channels to increase your revenue. Integrating digital channels with direct mail can lead to a 118% lift in response rate over just mail alone.
Getting Started
Here are a few digital integrations that are easy to integrate with your current direct mail program and involve using digital channels you probably have available to you already.
Website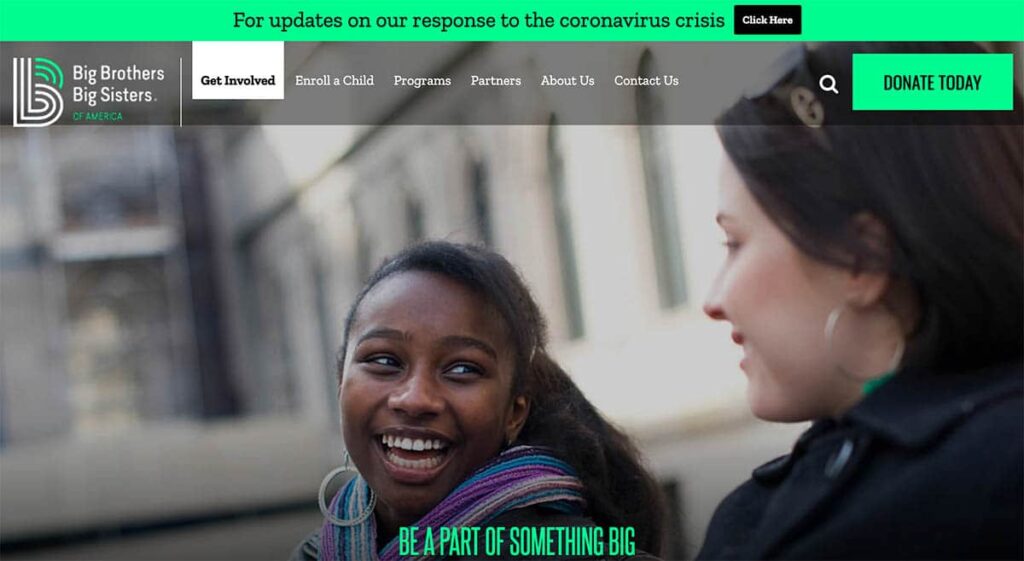 Feature messaging from your direct mail campaign on your website, like Big Brothers Big Sisters did. When your direct mail donors are coming to the website to make their gifts, make sure they can easily tell they're in the right place.
Donors coming to your website from direct mail acquisition campaigns won't have the brand recognition that your current donors have. Seeing the same message on your website as the direct mail letter it's going to be reassuring for new donors.
Donation forms
Creating a donation form for your direct mail campaign allows you to go further with integrating digital. And it will help you track the online revenue coming from your direct mail because the only donations coming through that form is from your direct mail donors.
Sumac offers customizable donation pages that match the look of your website, and integrate with your CRM. When a donor comes to your website and makes a donation, all the details are automatically recorded in your database and a receipt can be automatically emailed out.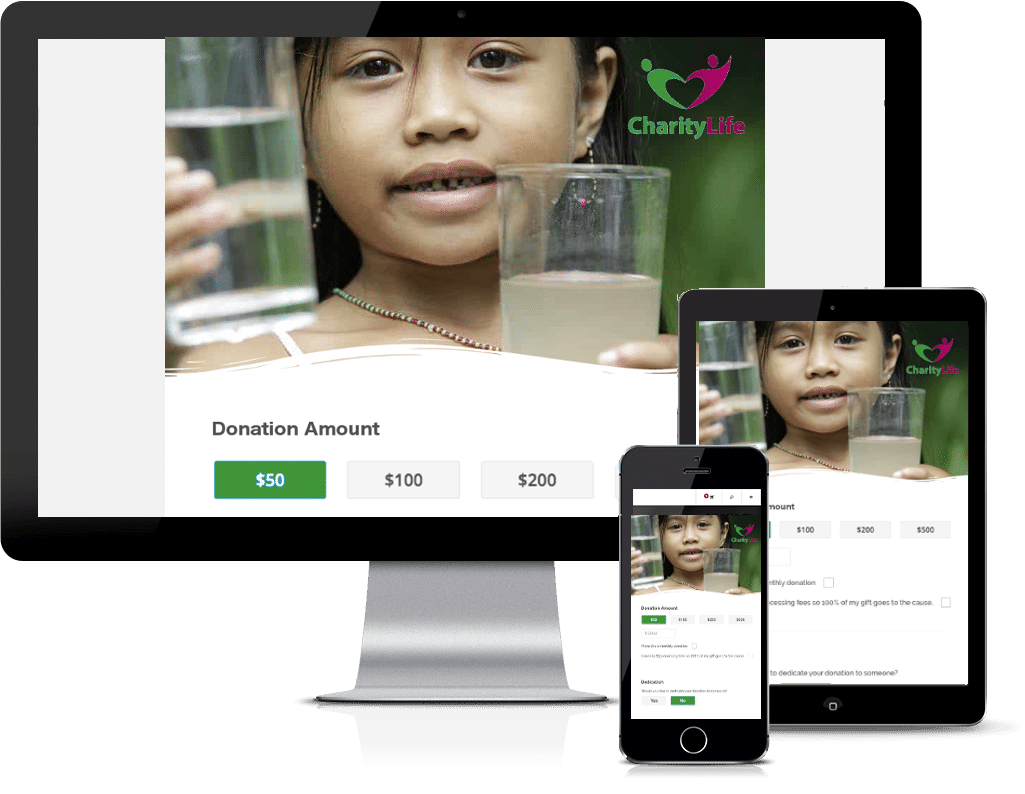 Use a vanity URL so your donors can easily type in the web address to the donation form.
Social media
Publish a couple of posts that echo the offer and message from the direct mail letter. This will be a great reminder for your direct mail audience and help amplify your message further to your social media audience.
Consider adding a donate button to your posts on Facebook using their giving tools for nonprofits to make it really easy for your social media audience to give when they see your post.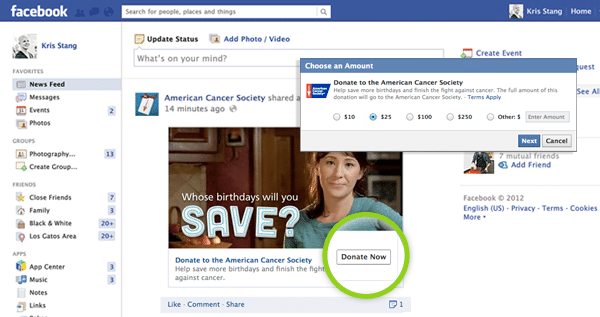 Next Steps
Once you've started the basics of digital integration you're ready to move on to the next level and integrate digital into your direct mail strategy in a more active way.
Email chasers
No direct mail marketer likes to think about it, but it happens, a donor opens your letter and puts it to the side for later, and then later never comes.
A follow-up email, or a chaser email, serves as the perfect reminder, and because people can give right away through the email they'll be less likely to put it off and forget.
Tips for email chasers:
Assume that your reader has read your letter, use this as an opportunity to give a gentle reminder and expand on what was written in the letter
Giving online is easy and secure! Make sure you're showcasing the benefits of giving online
Include trust indicators. Include your logo and other trust indicators so people know your email isn't a scam
Use email to communicate quickly in times of crisis or mail disruption. Let your direct mail donors know that giving online is a great way to make their gifts during a postal disruption
Build your email file
When you only communicate to this audience through the mail you probably aren't collecting their email addresses, but there are some easy ways you can acquire email addresses from your direct mail donors.
Include an email field on your reply coupons, especially for direct mail acquisition campaigns to collect as much contact as possible from new donors
Use an incentive to encourage people to provide their email address, it can be as simple as an offer for regular updates on their impact or useful information
Encourage online giving in your direct mail packages, when people make their gifts online they have to provide you with their email address in order to get their receipt
Make sure your opt-in language is compliant with privacy laws like the Canadian Anti Spam Legislation  and you are obtaining the proper consent to use these email addresses to contact your donors.
Take it Further
Take your digital integration further by adding digital advertising to the mix. Integrating digital ads withe direct mail campaigns leads to a 28% higher conversion rate.
Social media ads
Use a custom audience match to find your direct mail donors on Facebook and Instagram.
Your ad creative doesn't even have to have a donate call to action if you don't want it to be. You could use social media ads to target direct mail donors with impact information about your mission. Either way, you'll see a lift in your response rate.
Search ads
When you have search ads in place it makes it really easy for donors to find you through search engines, and it puts you higher in the results so your nonprofit is the first nonprofit they see and not a competitor with similar keywords.
Newly acquired donors are more likely to use a search engine to find you because they probably won't have your website in their browser history.
The direct mail donor journey may be shifting to include more digital channels, but that's not the end of your direct mail program. It's actually an opportunity to amplify your message across multiple channels and generate even more revenue than before!