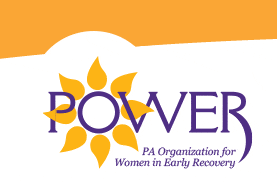 POWER (The Pennsylvania Organization for Women in Early Recovery) provides addiction treatment and recovery support services in Southwestern Pennyslvania – primarily the Greater Pittsburgh area.
From Britt Reints, Communications Manager:
All of our services are provided in person. While our services were considered essential by the state, we decided to take steps to keep our staff and clients safe, by pivoting to a telehealth model for our individual therapy and peer mentoring services. Unfortunately, we did not have the technology available to continue to offer intensive outpatient group therapy.
We turned to our donors with a specific, urgent appeal.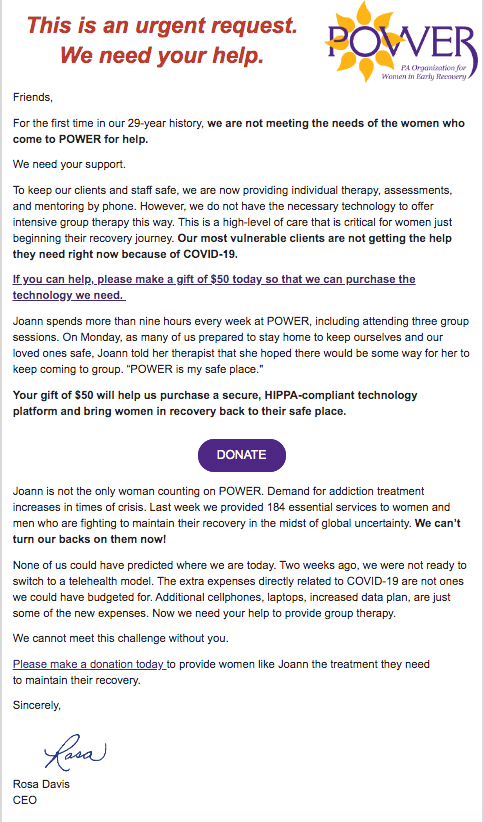 We sent an email on a Friday afternoon explaining exactly how the COVID19 outbreak was affecting our clients and our ability to provide services. We are also transparent about the lack of budget available to purchase new technology. We asked for an immediate $50 donation. Here is the letter:
We also created a donation landing page repeating this need.
The Result: In one weekend, we raised over $6,000.
For an organization of our size, this was a huge achievement. We were able to acquire the technology we needed and resume group therapy on the Monday after we sent out our appeal.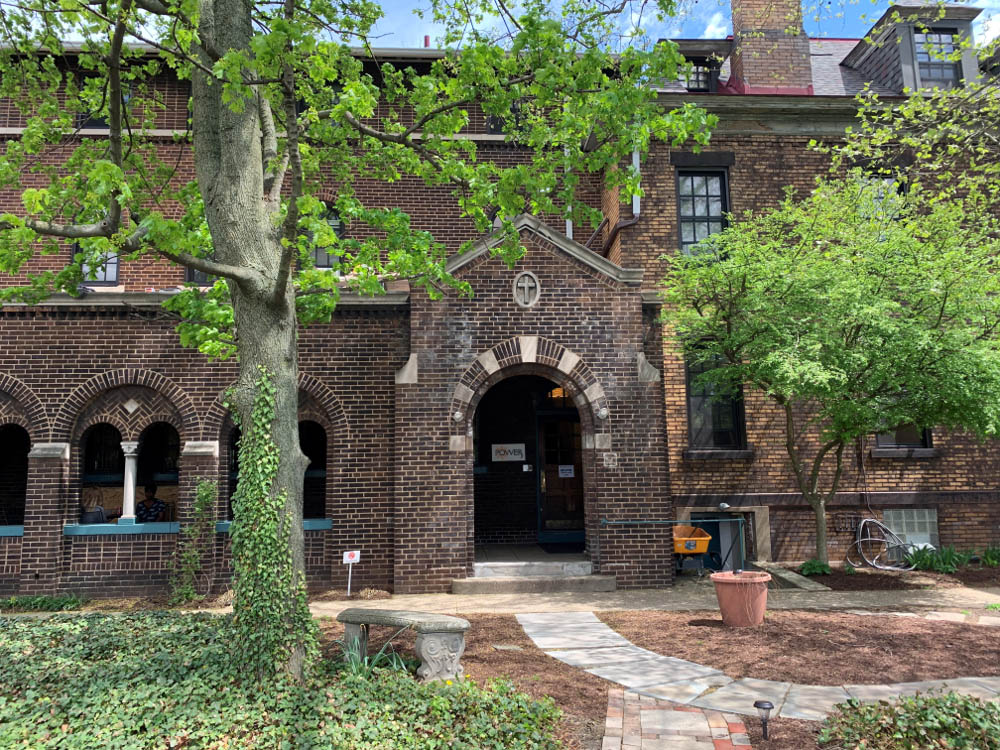 Pictured above: The POWER House for women in early recovery.
See Complete List of COVID-19 Resources for Nonprofit Here.