Is your nonprofit leaving money on the table? If you're missing these 4 opportunities below to ask for a donation, the answer is yes!
When you're trying to inspire action from someone, it can take five to seven impressions of your message before they take action . In some cases, we know it may actually take more than this.
When you ask for a donation more often in your communications then you will be reminding your audience that your nonprofit needs donations to continue its mission and giving them the chance to support you.
1. E-newsletters and email updates
If you're sending out a regular e-newsletter without making an ask for a donation, then you're leaving money on the table!
Adding a donation button to your e-newsletter or other email updates is an easy way to ask for a donation.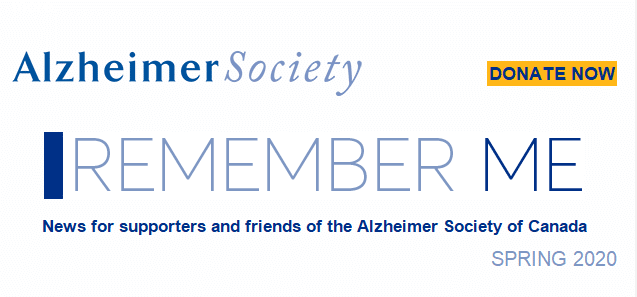 Including a donate button in all of your e-newsletters in the header is ideal, like the Alzheimer Society of Canada has done, but you can ask for a donation within the email body as well to make it part of your content.
You'll be surprised by how much additional revenue comes in through this channel, and it won't take anything away from your current newsletter content.
2. Social media
When researching products to buy, 43% of internet users conduct research on social media  and researching nonprofits is no different. Yet the majority of nonprofits are not using their social media profiles for fundraising!
There are several ways you can ask for a donation on social media that are missed opportunities for nonprofits:
Add a link to your donation page in your profile description like Charity: water has done with their Facebook profile
Use your profile link on Instagram, the only place you can feature a clickable link on the platform, to direct users to a donation form
Make an ask with social media giving tools with Facebook's giving tools you can add a donate button to your Facebook profile and posts
Canadian Cancer Society  used a donate button on this post to make an ask for their virtual Daffodil Campaign.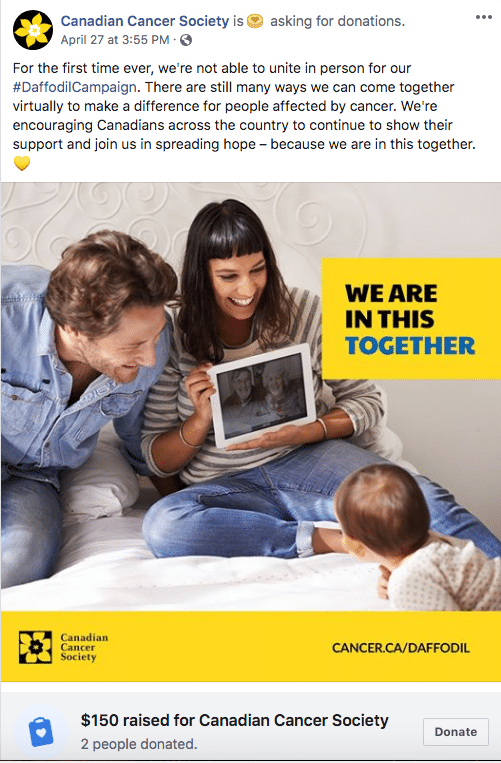 3. Website homepage
Make sure you have a donation button on your website navigation. If you don't have a button, it's a huge missed opportunity.
Nearly all nonprofits have a donate button in the top right-hand corner of their website, so that's the first place a prospective donor is going to look!
Go beyond the standard donate button in your navigation to ask for a donation in a more upfront and impactful way than just a button.
See what ALS Canada  has done on its homepage, in addition to the donate button in the corner, they are asking for donations on the homepage using a banner image that showcases their mission.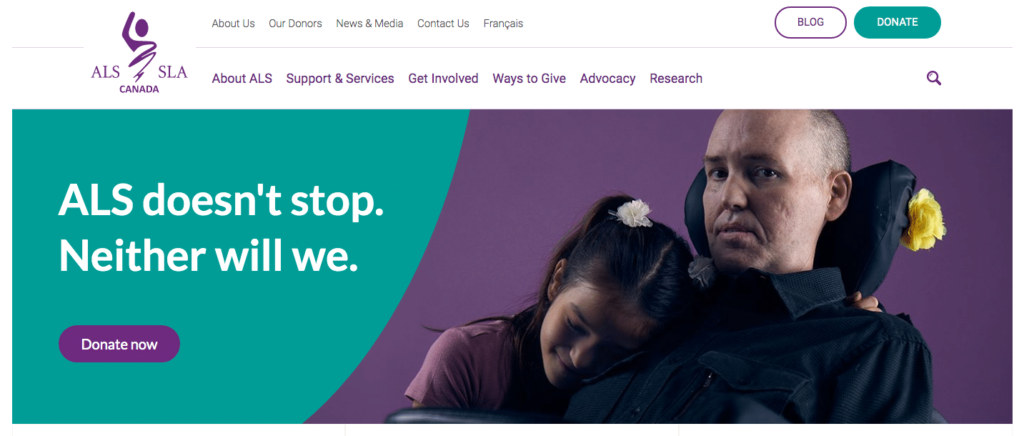 4. About Us page
When a prospective donor is researching your nonprofit, it's almost a guarantee that they are going to visit your "about us" page when they're making their decision.
Help push these donors forward in their decision by asking for a donation right on this page.
There is no better place to ask for a donation than on the pages where you're talking about the great work that nonprofit does. But this is one of the biggest missed opportunities for asking for a donation.
Amnesty International  has placed an ask for a donation on the sidebar of the About Us page where it can be easily seen but isn't intrusive to the content.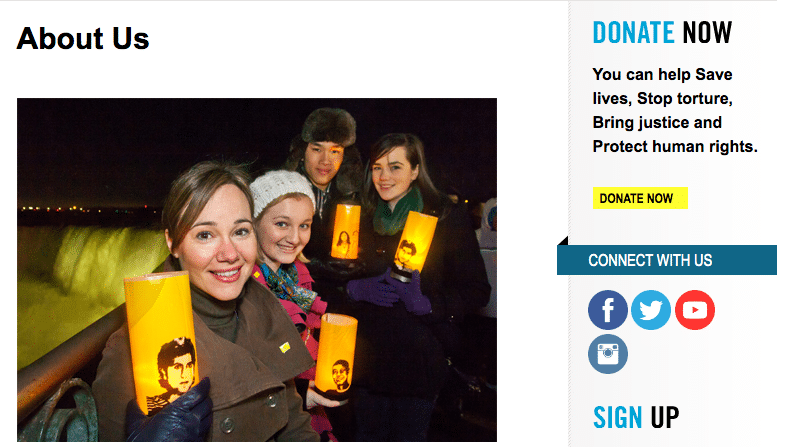 Don't leave money on the table! By implementing these small changes to ask for a donation, you can make your revenue grow more often, both from your current support base but from new donors as well. 
Check out Sumac's Donor Management Software for a comprehensive donor tracking system.