If you haven't caught up with the virtual fundraising trend, there's never been a better time! Since the pandemic forced many nonprofits to get creative with their fundraising strategies, some of the best online fundraising ideas have emerged over the last three years. 
Thus it seems that virtual fundraising is here to stay. Good news is that it's not as hard as you might think. It requires less manpower, tracks results easily and doesn't restrict your donor base by geography.
If you've been looking for fundraising ideas online, here's a list of ridiculously easy online fundraising ideas that are sure to help you step up your online fundraising efforts.
For even more inspiration, check out our ultimate list of virtual fundraising ideas.
Online Fundraising Ideas
for Nonprofit Organizations
Here are some easy online fundraising ideas nonprofits can get started with right away. Scroll through ideas for inspiration or click on the ones that interest you most:
Online fundraising ideas for Schools
Schools are always looking for ways to raise money for their extra-curricular activities, staff, and supplies. Here are a few online fundraising ideas for schools to get parents and students excited about supporting their schools.
Online fundraising ideas for Individuals
Individual donors can do a lot for your organization. Selecting a few donors to fundraise for your nonprofit is a great way to engage your supporters and get them even more excited about your mission. Here are a few online fundraising ideas for individuals interested in supporting your nonprofit.
Online Fundraising Ideas
for Nonprofit Organizations
1. Virtual Awareness Campaign
Raising awareness on social media is a great online fundraising idea for nonprofit organizations as it helps supporters learn more about your mission and purpose.
Tiktok's regular challenges have millions of views and can help reach younger audiences that may not be aware of your organization yet.
Make sure you link all campaigns back to your website and include a donation link to make it easy for your new audiences to support your work!
You can also create a separate landing page that is focused on your awareness campaign, highlights a specific need, and includes a link to donate. Don't forget to include a specific financial goal you're trying to reach on the day (or at the end of the month). Here's a free fundraising thermometer you can use. This can encourage new audiences to give.
If you can't organize a month-long awareness campaign, consider leveraging calendar days that relate to your mission.
Example
For example, on Earth Day, the Oregon Zoo posted a video of an elephant swimming in a pool with a trending song, which had been applied to more that 4 million videos. TikTok users associate this song with emotional videos.

By associating the emotive, trending song with the hashtag #EarthDay, Oregon Zoo created viral content that resonates with animal lovers and environmentalists far beyond the Portland, Oregon metropolitan area.
The video received 4.7 million views, 861,000 likes and 2,561 comments. Not bad for a zoo in Oregon!
2. Social Media Challenge
Social media challenges are usually fun and get large volumes of people excited. If you're struggling to find fundraising ideas online, try searching for the latest social media challenges to see if your nonprofit can participate. Challenges that already have a large, eager audience and you might just get discovered and start trending!
Participating in social media trends and challenges exposes your nonprofit to audiences you may not reach through your usual fundraising channels.
Your fundraising strategy here should be long-term. Make sure you have a plan in place for how you will continue engaging with them – send them a newsletter or reach out the next time you're running a big fundraiser.

Reaching out to new audiences is a key part of fundraising, but the part that many nonprofits miss out on is keeping these audiences engaged and leading them to give.
Example
The WWF is known for running high-profile social media campaigns each year to raise awareness around the human impact on the natural world. To achieve its aim, they regularly piggyback on social media challenges and trends.
When the #10yearchallenge, which asked users to post two photos of themselves 10 years apart, was going viral, the WWF posted satellite images showing the impact of deforestation over the last 10 years on a particular area.
The post generated over 22,000 shares on Facebook alone. Celebrities like Leonardo di Caprio and footballer Mesut Ozil reposted other images of the impact of climate change and deforestation.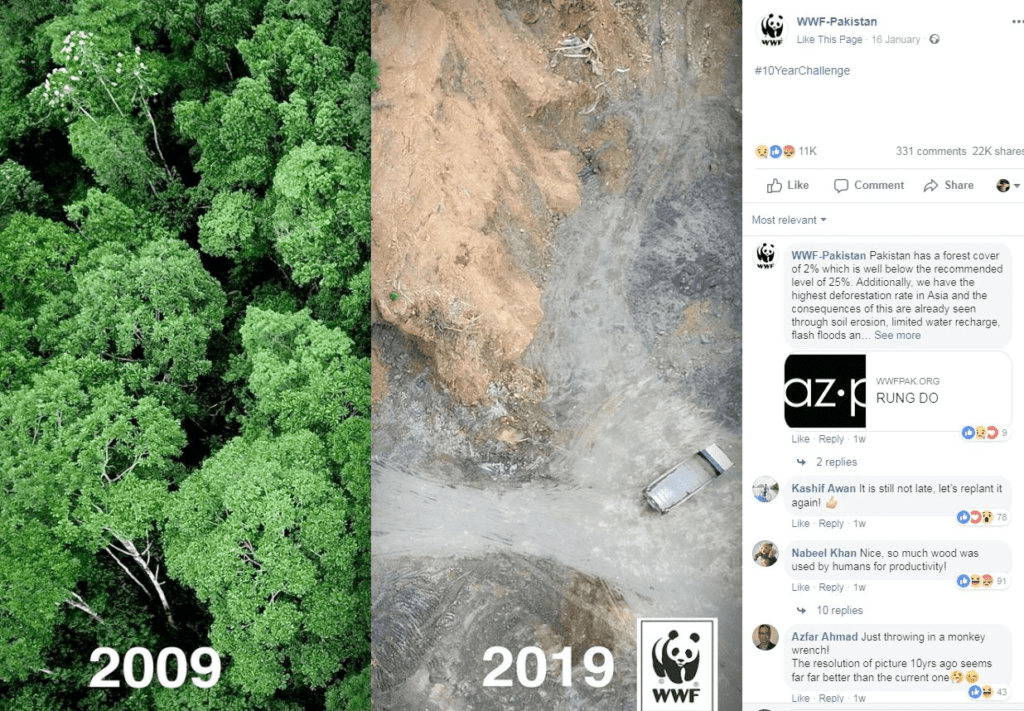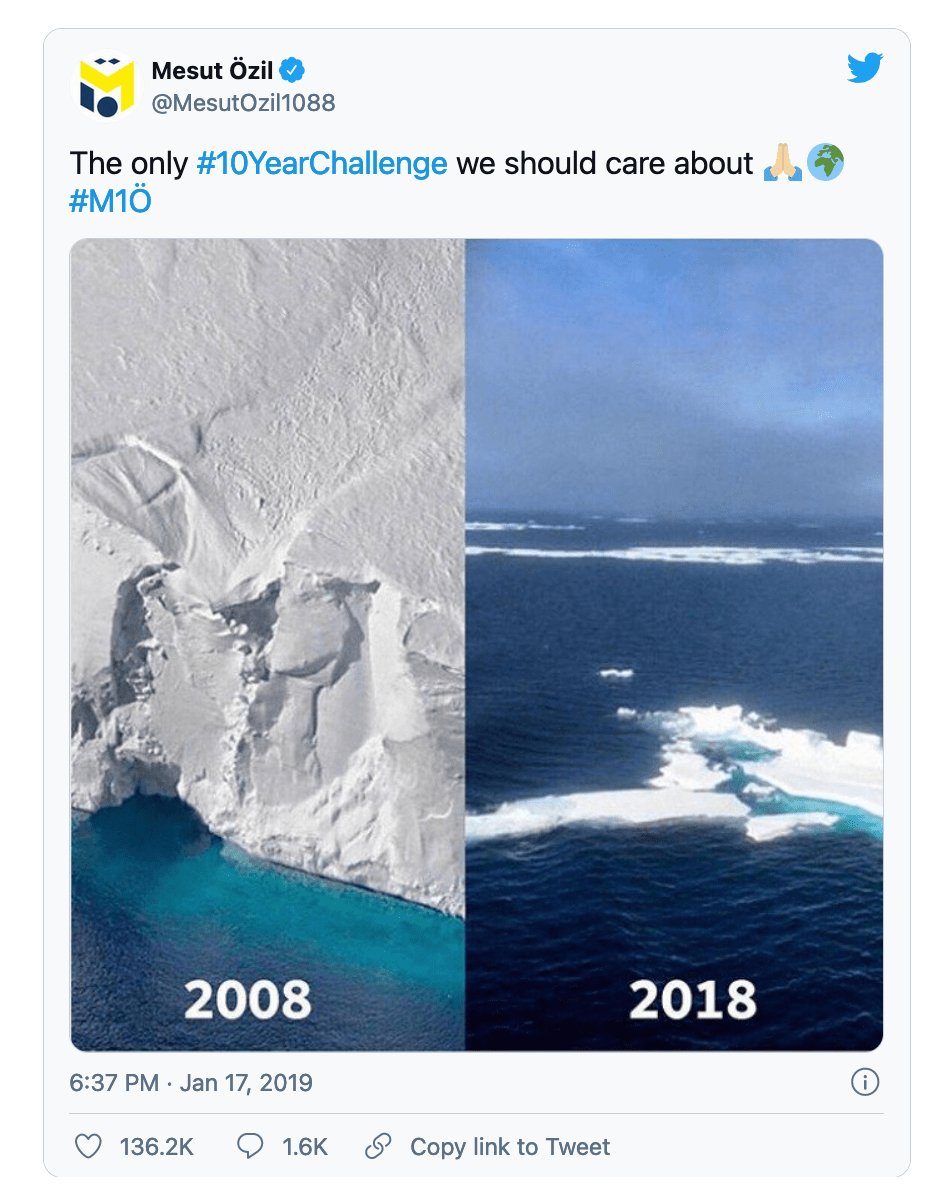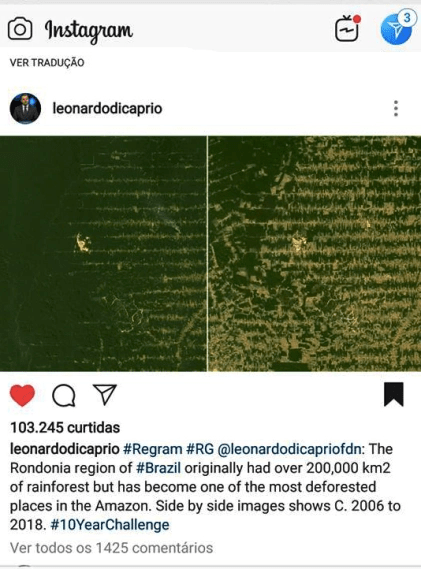 3. Crowdfunding
Crowdfunding has been around for a while, and remains one of the best online fundraising ideas, especially for smaller nonprofits with a strong local community base. You can also engage your supporters by asking them to start a peer-to-peer campaign for your organization. Check out these peer to peer online fundraising ideas for more.
Example
If you have a large volunteer base like Habitat for Humanity, crowdfunding can be a great way to get them engaged. Habitat runs a crowdfunding campaign for their Global Village program every year to expand their program and build homes for families all over the world.
Make sure your campaign has a great video that tells your story and sets the stage for the rest of the information on the campaign page. Start your campaign on platforms like Kickstarter, GoFundMe or GlobalGiving.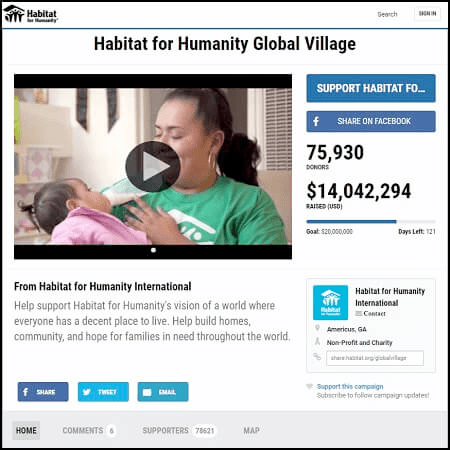 4. Virtual Watch Party
A virtual watch party can be a great way to get people together online. Choose a movie, schedule a date and sell tickets. Aim to choose movies that are relevant to your organization and highlight your mission in some way. This might prompt people to give more!
Besides selling tickets for the watch party you can also schedule an interval or set aside 10 mins at the end of the movie to talk about your organization, how the movie illustrates your cause and ask for donations.
Make sure your invite stresses the fact that your watch party is a fundraiser, so audiences will come prepared to give. If you want to take it to the next level, you can also have movie snacks shipped to watchers on the day! (This is also a great chance to solicit additional donations).
You can use Facebook or Amazon to host your watch party or stream it on Youtube live. Amazon requires all users to have a prime account however.
Don't forget to check into copyright issues and get permission to show a particular movie if you are selling tickets. If you're using a software with a chat box available you can post additional information about your mission, facilitate discussions and ask for donations during the movie. Try and support meaningful exchanges – you can even host a short Q&A at the end.
Example
The Global Fund for Women has a great video series called Fundamental which highlights grassroots movements and community leaders standing up for fundamental human rights.
They've provided watchers with a number of virtual ways to get involved – including a customized donation page for watchers and the option for supporters to host their own party and host a fundraiser of their own. Get your own customized donation page with a  donation management software.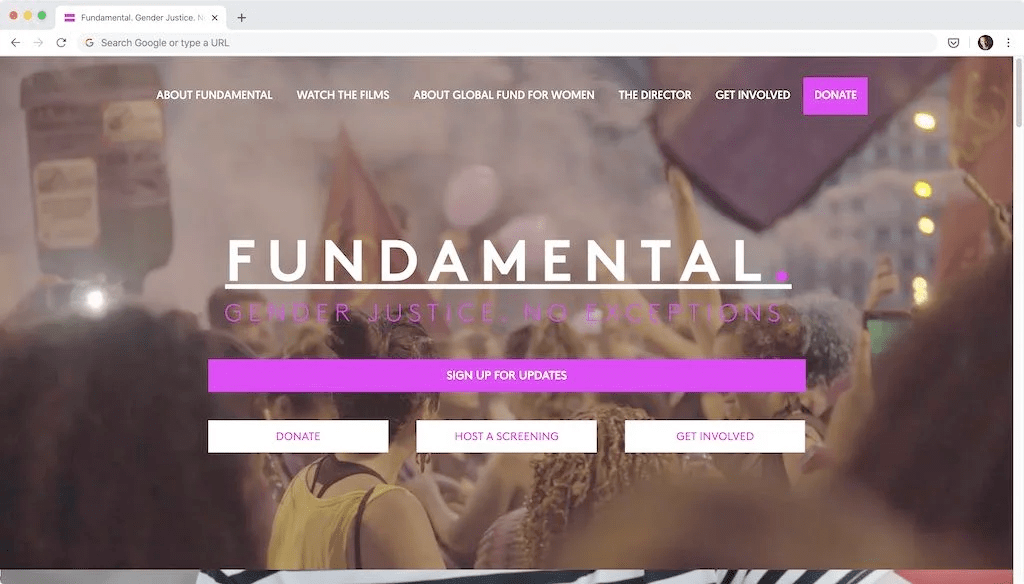 5. Amazon Smile
This is possibly one of the easiest ways to set up regular online giving, especially when everyone is restricted to shopping online.
Sign up for Amazon Smile, and send an email blast to supporters asking them to use your link while they shop. Amazon donates 0.5% of each purchase they make to your nonprofit. It's not a large amount but even small amounts eventually add up.
Amazon also hosts giveaways and it's a good avenue for people to support you if they can't give larger amounts, since it costs them nothing.
Example
You might also want to create a page on your website asking for support, like the American College of Surgeons. Make sure you include an FAQ and make instructions really clear so people can start using Smile right away.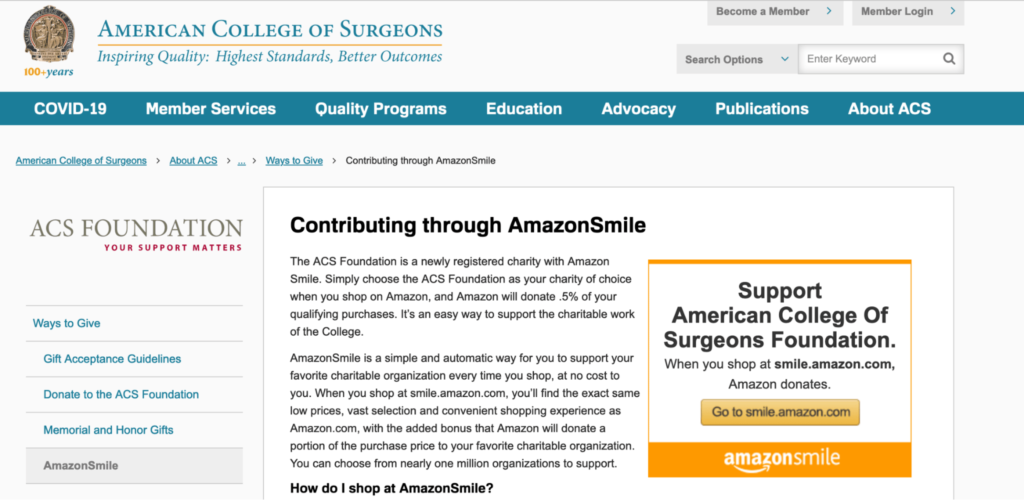 6. Email Campaign
You're probably not new to email campaigning – but it's still one of the best mediums to solicit donations from supporters. When drafting a message, remember that your audience already receives a ton of mail and you'll need to stand out from everyone else.
Use a catchy subject line, compelling visuals and a clear call-to-action that stresses the immediate need for action.
You can also consider taking your email campaigns to the next level by taking potential donors on a journey that leads to an ask. This strategy helps build investment, so donors are more likely to give at the end of the journey when they've learned more about your work.
Example
Take the International Rescue Committee (IRC), which sent an email inviting receivers to thank health workers in Syria. The call-to-action is clear and placed right on top to ensure people click-through.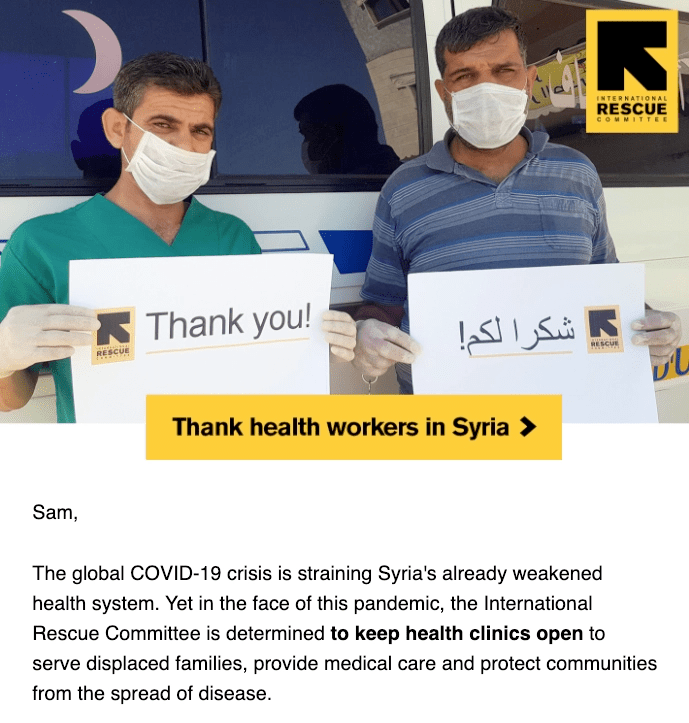 Once you click, you are taken to a landing page where you can send a thank you note to health workers – and includes a little more information on the conditions of health workers.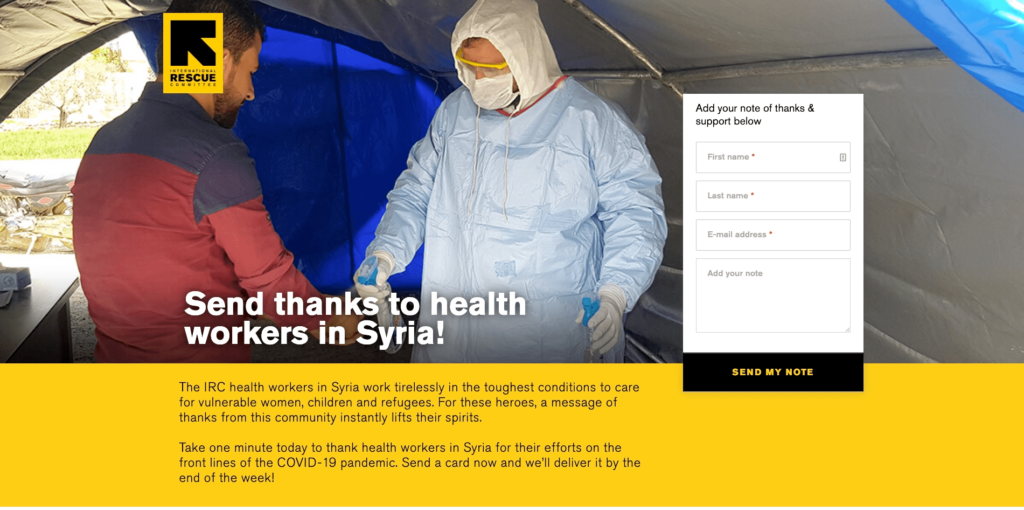 It's only after you've sent your message that IRC asks if you'd like to donate to their mission. If you've gone through all the stages of this journey, it makes you much more likely to give than if you were just asked to donate in the email.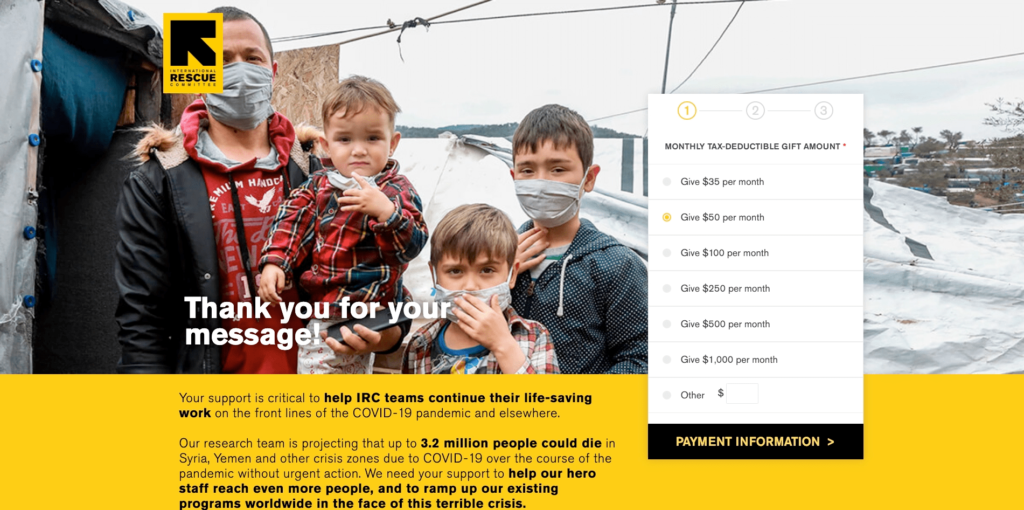 7. Social Media Takeover
Social media takeovers happen often, and on a large scale, they help increase followers by the thousands. If you have established connections with social media influencers or large organizations, this can be one of the best online fundraising methods for you.
Even on a smaller scale, takeovers can achieve a lot. Ask a corporate sponsor or local community partner if they could "donate their social media" for a day. You can organize your takeover on a day that is relevant to your organization, for example, take over a social media account on 'adopt an animal day,' if you run a pet shelter.
Your team can post content throughout the day that links back to your website or social media pages, which helps increase brand visibility and introduces your organization to a different audience that might not be familiar with your work.
Make sure some of your posts include a link to donate and highlights your fundraising goal, so your new audiences are aware of how they can support you.
Organizing a takeover is a great way to solicit donations from new audiences since your use of another social media account lends credibility to your organization. People who trust the company, will know that they trust you, which in turn makes it more likely that they'll donate!
Example
The Brooklyn Museum gave out their social media account to upcoming artists to provide them with a platform for their work. This helped raise awareness for the artists as well as showcased some fresh and interesting art for the Museum.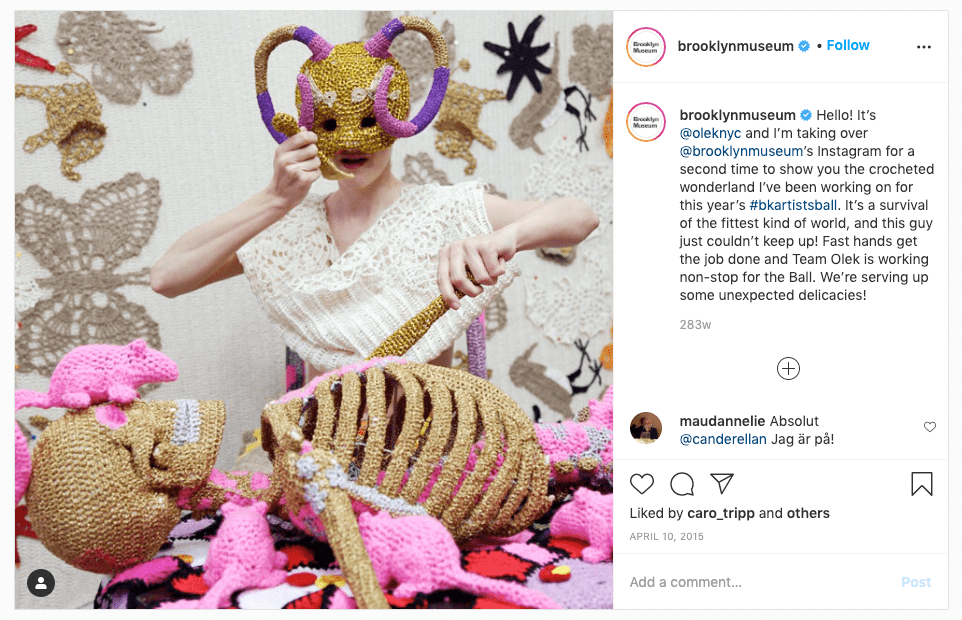 8. Virtual Silent Auction
Virtual silent auctions are one of the best online fundraising ideas for nonprofit organizations.
Instead of providing the gifts yourself, ask supporters to donate. Make sure you include a wide selection of items at different price ranges – and think about featuring experiences like a virtual cooking workshop.
Example
The Virginia Stage Company hosted a 'Gala Apart to Gather Again' and paired a raffle with a silent auction – a great way to include more donors with a variety of giving levels.
The raffle sold over 350 tickets and items of various price ranges were also up for auction. Online auction software helped organize this easily – each item opened up into a descriptive page with detailed photos and information to help bidders make informed decisions.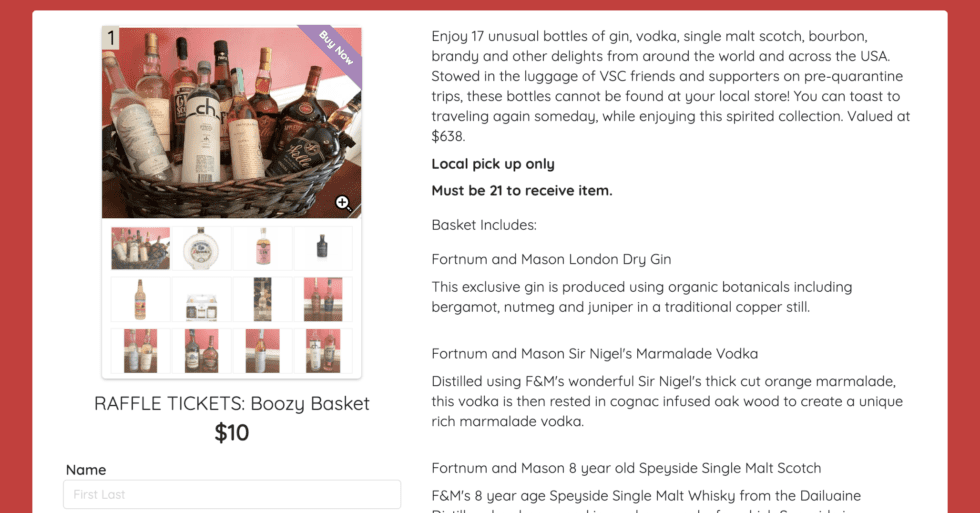 9. Virtual Workshop
If you've been looking for interesting fundraising ideas online consider hosting a workshop. Think about a new skill your donors might want to learn or see if someone in your team has a special skill they can offer as a class.
Try and relate the skill to your mission in some way as this is a helpful way to remind people why they are here.
You can charge admission and make donation appeals throughout the workshop and even host a contest to judge the best effort at the end of the class.
Example
Project Linus held a mystery quilt class where quilters received one clue at a time to make a quilt. After the class, participants were invited to submit their quilt to a contest. Online voting was set up at $1 per vote and raised over $12,000!
Organizing a contest at the end of the workshop to judge the best output and pricing each vote is an innovative way to get people to give! The relatively low-cost of votes will also encourage younger people to donate – making this a useful fundraising idea for schools as well!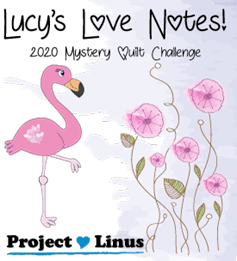 10. Game Night
Bring people together online by organizing a virtual game night. It's a great online fundraising idea for nonprofit organizations involved in sports. Choose from online versions of Pictionary, and other online board games or multiplayer video games.
Charge a modest entry fee and offer prizes to winners. In between rounds you can talk about your organization and make donation appeals. Gamefly can help you rent games for participants, Twitch can stream games and Jackbox is another great option for online games.
Example
El Centro de Raza organized a virtual gaming tournament called the Gauntlet – which included a trophy for the winners. They found corporate sponsors for food that participants could have delivered to their homes (proceeds were donated). The tournament was an outstanding success!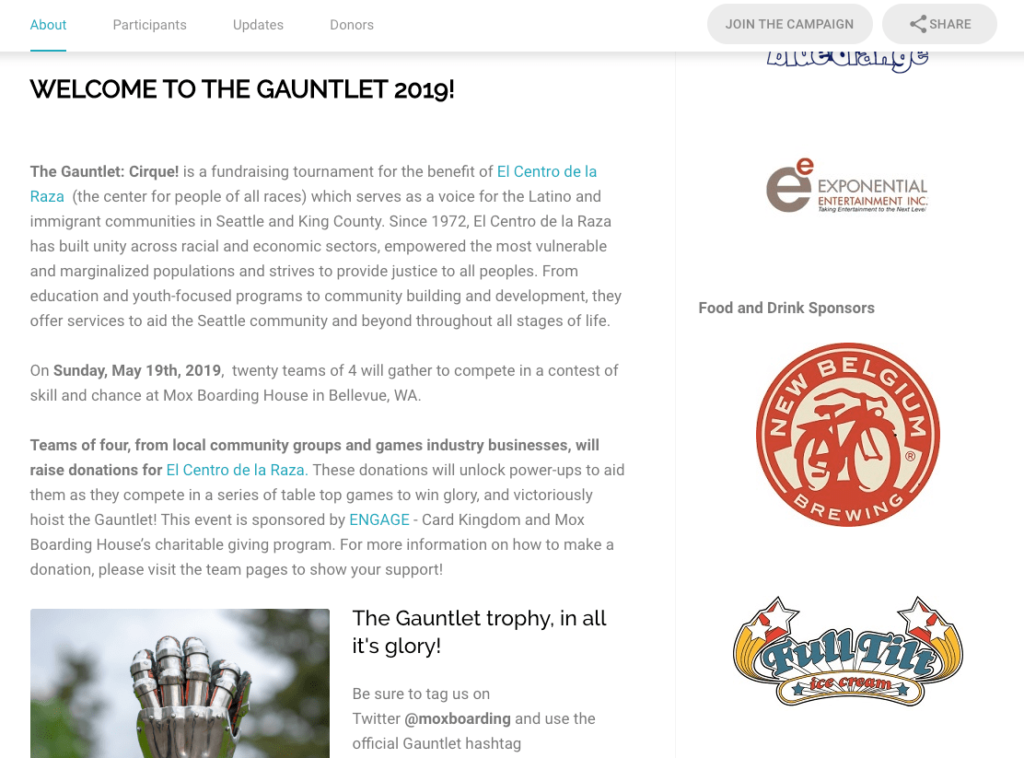 11. Live Streamed Event
An online fundraising idea for nonprofit organizations that has done really well are live streamed events. They're a great way to get people across cities (and countries) together!
Zoom can host over a 100 participants and is a good platform to use for events that are interactive. For more information, check out Livestreaming for Good: A Complete Nonprofit Guide.
You can also stream your event via YouTube or Instagram and Facebook live.
Live-streamed events can include many sessions including talks, a concert or raffles. Besides selling tickets for the event, you can also sell food and mixers – which can be delivered straight to their homes!
Example
Summit Assistance Dogs hosted their Unleash Your Love online and netted over $35,000 more than the previous year at their in-person event!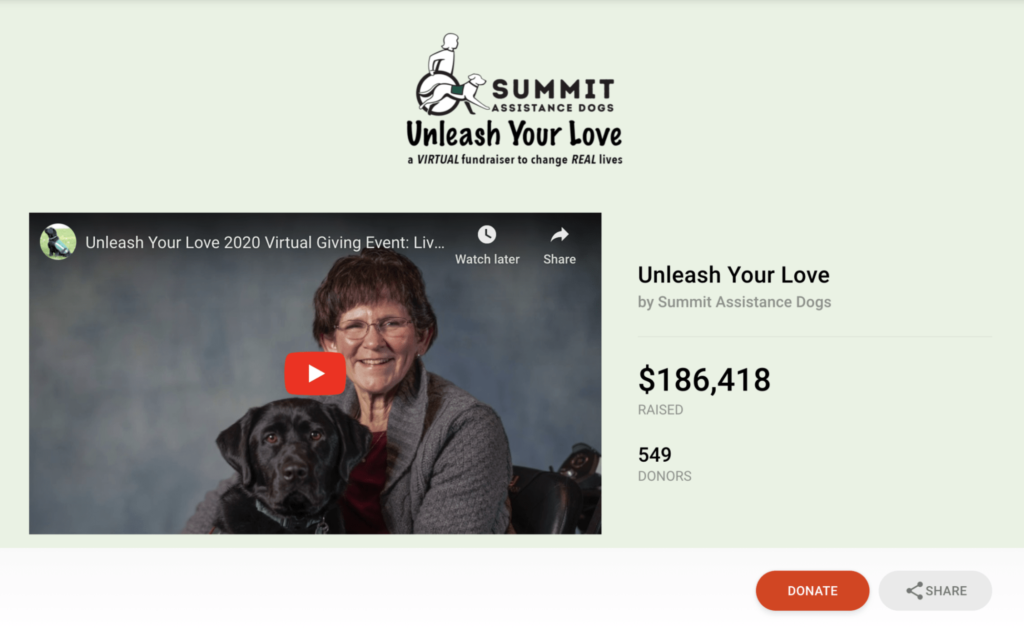 12. Virtual Tour
Virtual tours are now more popular than ever. Take viewers on a tour of your community (especially great for overseas missions), or even your office and give potential donors a look at how you operate.
Through the tour, you can highlight your work and showcase areas where you need more support. It's a great way to get donors to see what your work has achieved and how their contribution can help you make even more of an impact.
Include interviews with beneficiaries, volunteers or board members as you walk people through your space.
Example
Copper's Cat Commune engaged people in a virtual tour of their cat sanctuary via Facebook. Attendees not only got a tour, but could also ask founder Mimi Baker questions and were given an easy way to donate after the tour.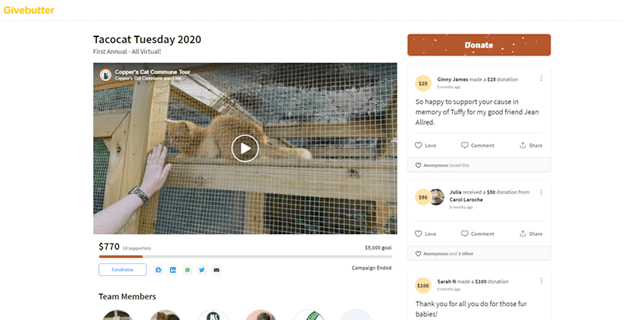 13. Host a Virtual Food Festival
Just because a food festival is virtual, doesn't mean attendees can't sample all the great food available. One of the more popular online fundraising ideas for schools as well as nonprofits, a food festival can get the whole community involved!
Ask different people in the community to cook, or ask local restaurants to donate some food to your fundraiser. You can live stream an event, record videos of everyone cooking and introduce different cuisines to your audience.
Attendees can receive a sampler pack or bid for food items during the event. There are many ways to organize this.
Example
Instead of the Harlem EatUp! food festival, organizers hosted a televised fundraiser called 'Harlem Serves Up!' that featured chefs and restaurateurs broadcasting live from Harlem. Viewers were able to "visit" local restaurants, learn more about the people behind the food, and of course – donate!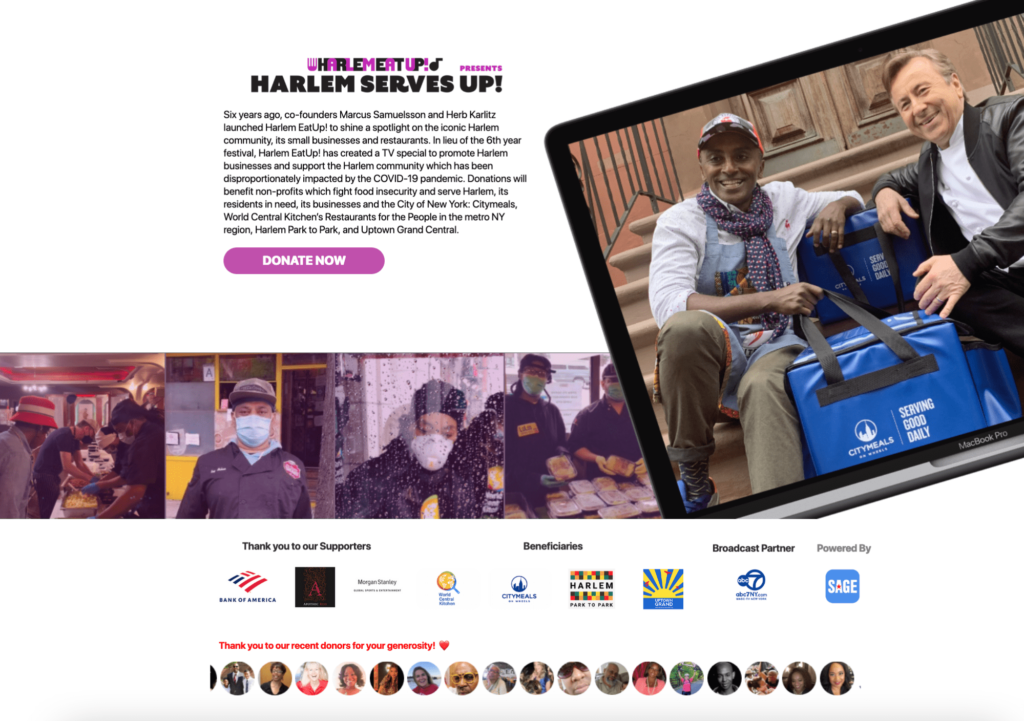 Online Fundraising Ideas For Schools
14. Virtual Talent Show
Every school has students with many talents, and a virtual talent show is a fantastic opportunity to celebrate the class community you've worked so hard to foster.
A digital talent show allows for more diverse acts as students can use more materials (available at home) and employ technology to make things more interesting.
You can turn your talent show into a contest by facilitating voting for different students via polling features. Ask voters to donate $1 for every vote they cast to increase your donation amounts.
Example
The SWIC Foundation hosted a great talent show that used the idea of donations to allow people to vote for their favourite talent. Instead of hosting a live event, they created a video of all the talented students and allowed people to vote on their website instead.
Besides collecting donations through votes, you can also charge an entry fee for participants who want to showcase their talents. Invite your large donors to the talent show so they can see how their support has helped – this is also a great time to ask for recommitments.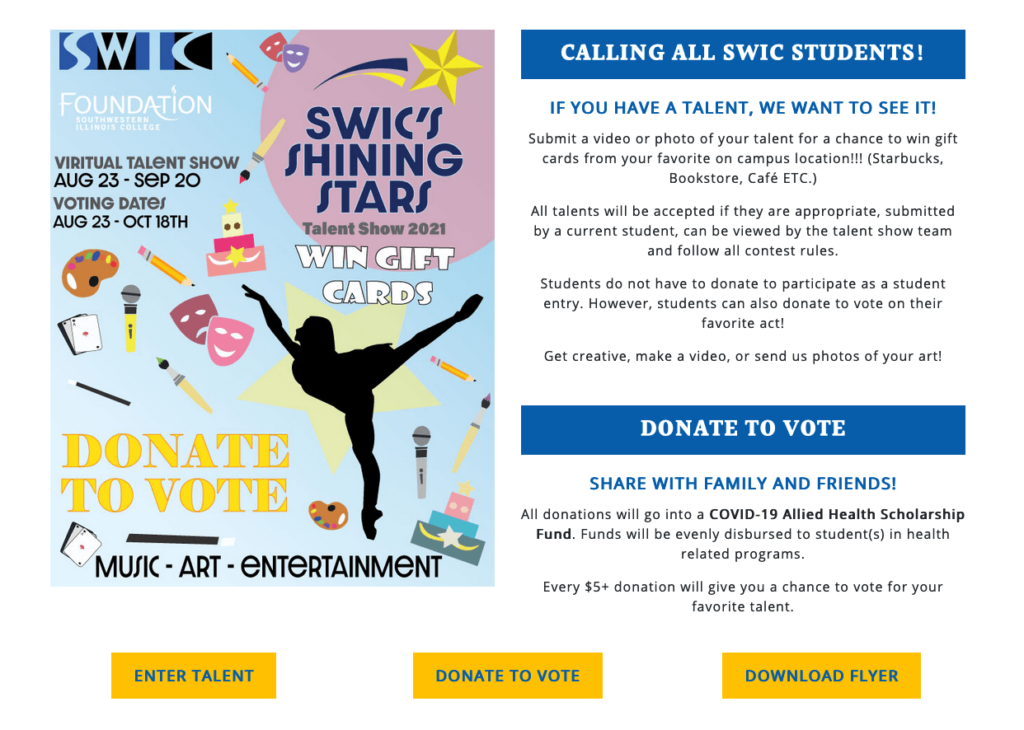 15. Virtual Trivia Night
Why not invite staff, parents and even your board members to a fun virtual trivia night!

Sell tickets and run some games that require an additional donation to participate. You can offer prizes to student teams that raise money for the event separately.
Trivia can be organized via Zoom and a quizzing program like Kahoot which everyone can be involved in and makes it easy to answer questions and calculate scores.
Example
Check out this example from Oak Hill School that raised over $70,000!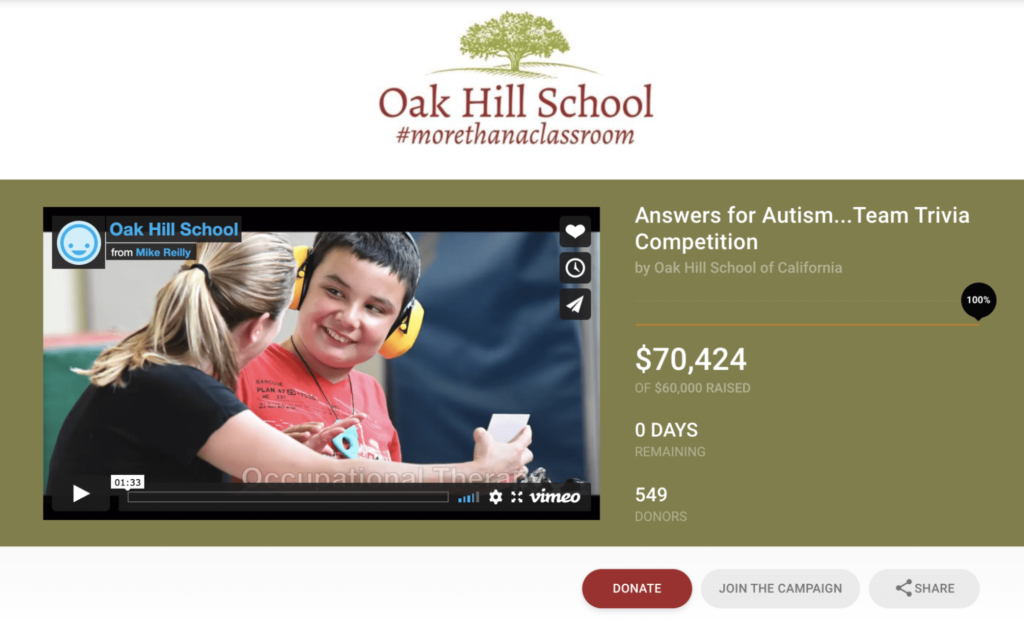 16. Dance Party
If school dances are difficult to organize, host a virtual dance instead. Create a live stream playlist that everyone can dance to.
Ask attendees to take videos and post their dance moves on social media (or your school platform) and offer prizes to the best dancers. You can also get local artists and musicians to play during the dance.

Whether you decide to sell tickets or to invite everyone and ask for donations, it's guaranteed to be a good time. You can use a donation software to set up a donation page on your website very quickly, and ask for donations.
Example
Gateway Public School organized a disco dance party that was also a telethon. They ended up raising over $73,000 with parents and children dancing from their living rooms!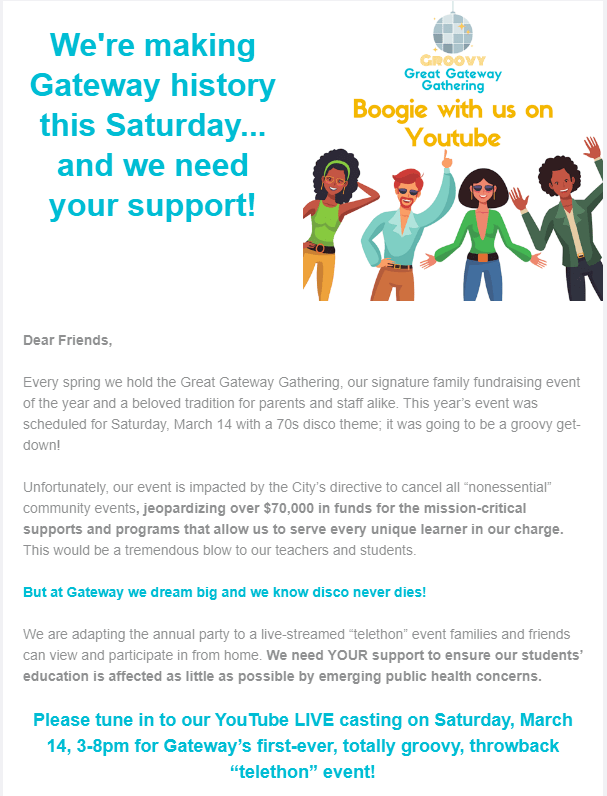 17. Off-The-Screens Challenge
One of the best online fundraising ideas for schools is also a great way to keep children off their screens. While most children and young people wouldn't like spending time away from their laptops and phones, they do love a good challenge.

Sponsor students to spend time away from all of their devices (phones, laptops, iPads). This school fundraiser is also very easy to organize – there's very little setup needed and doesn't require a large budget to get started either.
You could organize a prize for the student that spends the most time away, and parents or siblings can keep track of their hours away from the screen.
18. Face-Mask Fundraiser
This school fundraiser is a great way to infuse some school spirit into the community! Partner with a local business who can produce masks and set up a simple web store where people can buy merchandise.
Design masks with your school colors and logo and sell them online. You could also design t-shirts and stationery, so people have a range of buying options. Let buyers know that the design is limited, so people are encouraged to buy.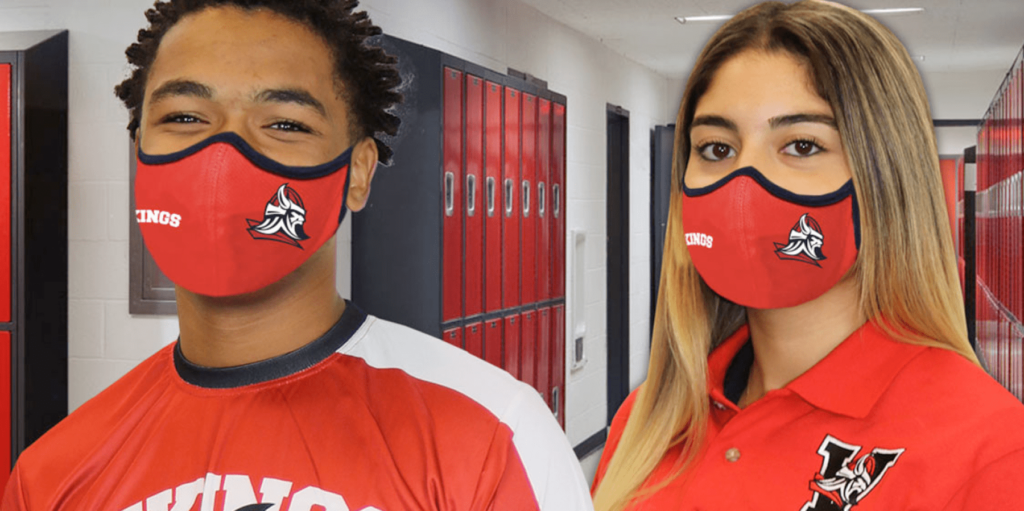 Online fundraising ideas for Individuals
19. Birthday fundraiser
Instead of gifts, ask your supporters to organize a fundraiser for their birthday. They can set up a personal fundraiser page where friends and family can make a donation for your nonprofit.
Offer supporters a small token of appreciation by gifting merchandise or wishing them happy birthday and thanking them publicly on your social media. Supporters can use Facebook or other crowdfunding platforms for their birthday fundraisers.
Encourage birthday fundraisers by publicizing this on your website and sending email reminders to supporters before their birthday.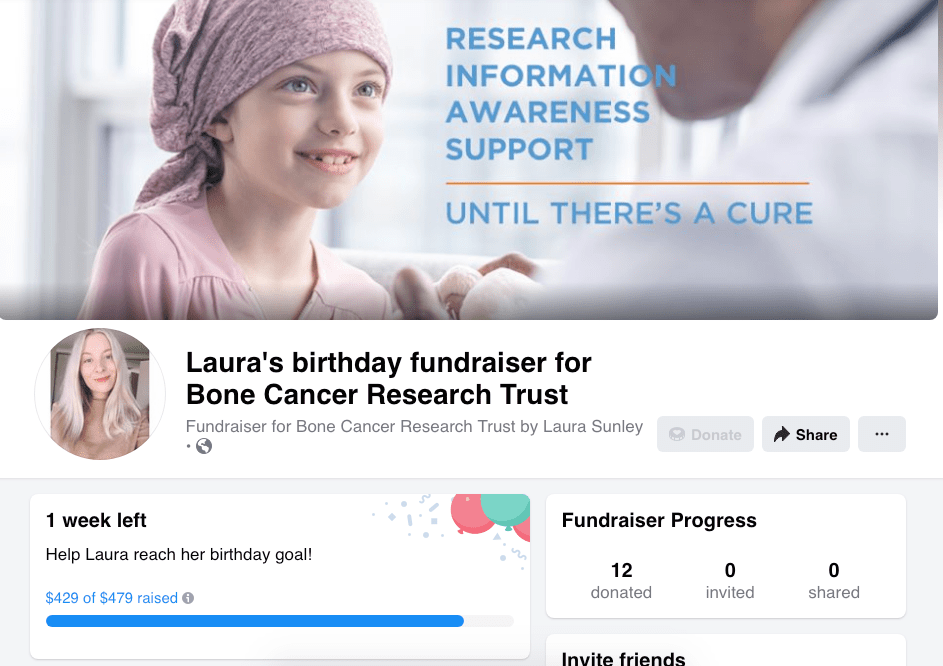 20. Host a Virtual Challenge
Hosting a virtual challenge is one of the best online fundraising ideas for individuals. Turn donors into advocates for your mission by getting them to participate in a challenge of your choosing.
Start a readathon, a game challenge, or a physical challenge like asking supporters to complete a certain number of push-ups. Challenges don't always have to be difficult but can also be funny or quirky.
Example
The Bone Cancer Research Trust organized a virtual challenge, Lifeshavers, that asked supporters to cut off their hair or shave their beards. People donated to see their friends and family with all their hair removed and before/after images were posted on social media.
Virtual challenges and other peer-to-peer fundraising campaigns are a great way to create a stronger relationship with your supporters and extend your donor base to their friends and family.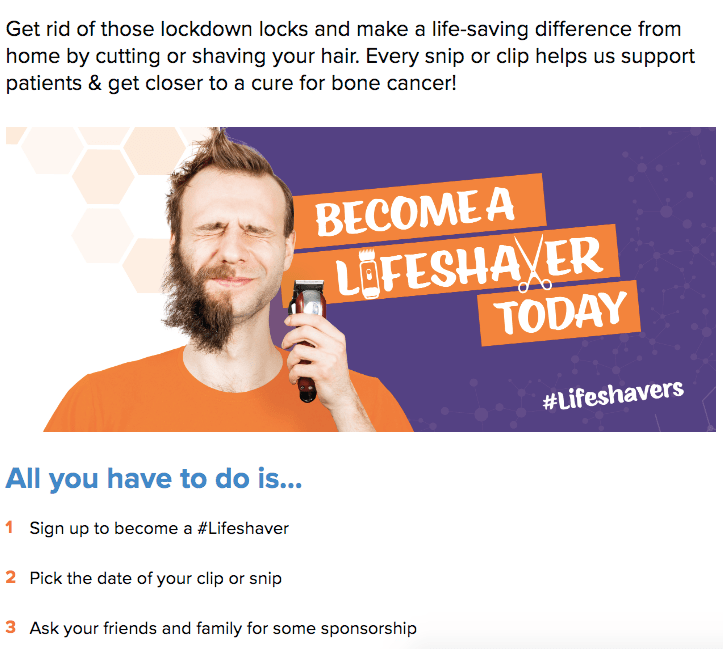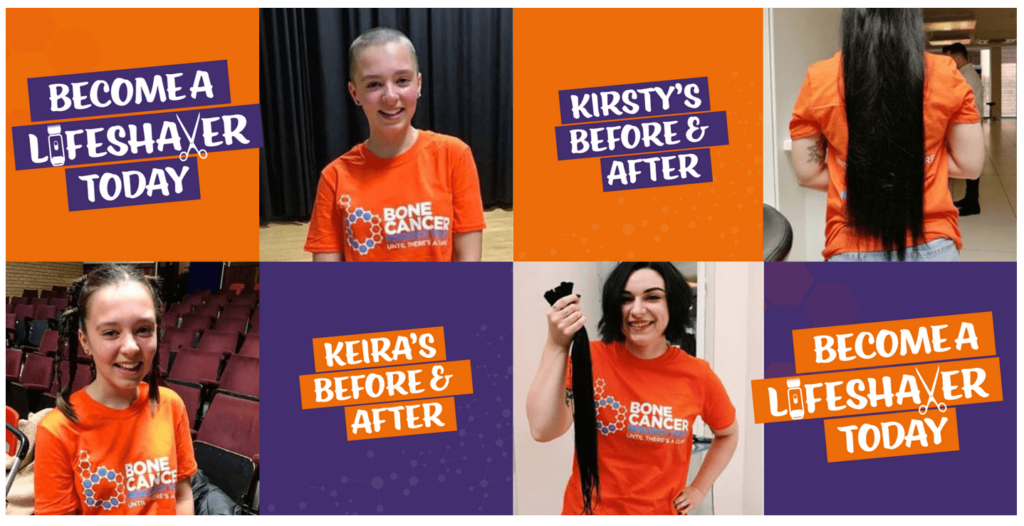 How do you select the best online fundraising idea for your nonprofit?
Reviewing various fundraising ideas online can feel overwhelming. In order to narrow down your search consider the budget, how much manpower an event might require.
If you need to organize something quickly, avoid events that require multiple external coordinators or influencers. It's also important to make sure events and ideas resonate with your cause in some way.
Finally, don't forget to consider your donors and think about what they might enjoy most – if many of them are older, a TikTok dance challenge might be more difficult to achieve!
Before you begin fundraising online
Once you've looked at a few fundraising ideas online and decided on an event, you'll need to start planning. Fundraising online might seem easier than larger in-person events, but they have their own pitfalls and need preparation too – especially if your event is live streamed.
To ensure participants have fun and focus on giving, rather than on technical glitches, here's a few things to remember before you begin an online fundraising event:
Make sure you (and all key participants) have a great internet connection. Test the connection multiple times, preferably at the same time of the event.
Test features of the platform you will use and make sure you are familiar with them. Learn how to troubleshoot a few common errors, or make sure you have IT support on call, during the entire length of the event. You might even want to create a short how-to booklet for important participants or others who are hosting or speaking
Scout for a location to host your video call – one that has adequate lighting, a nice background (consider putting up a banner of your organization!) and is quiet. Consider travelling to the office if you cannot host the event at home.
Make sure your website is updated and ready with all the latest information and donation links. During online events people will check your website, whether you lead them to it or not! Ensure that making donations is fast and easy or set up a special donation page for your event. If you need help with donations, take a look at our best online donation platforms for nonprofits.
Online fundraising is here to stay and has proven to be a more flexible fundraising strategy with many proven benefits. Fundraising teams should think about amplifying or permanently adding virtual fundraising ideas that to their yearly roster.